I'm Taking the Pantry Challenge. Are You?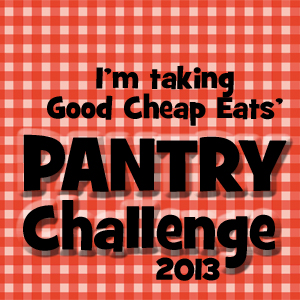 [3]
For better or for worse, I'm taking the Pantry Challenge for the 5th year in a row. Has it really been that long?! Yes, yes, it has.
I'm sharing the details over on Good Cheap Eats [3], so hop on over there and find out how you, too, can eat down the pantry, save money, and be a good steward of what you have.