The Weekly Ramble
Posted By Jessica Fisher On May 2, 2014 @ 9:04 pm In Announcements | 18 Comments
The weekly ramble: where I blog like it's 2004.
Oy! I'll be honest, it's been a rough week. We were on the mend Sunday: the girls and I planted some flowers; we played; the weather was beautiful. Isn't it hilarious that she's giving herself bunny ears?
FishPapa went back to work Monday morning and all was going like clockwork.
However, FishChick5 reported alternating upset stomach and sore throat. By Tuesday night she'd eaten very little and showed no sign of getting better. The triage nurse suspected strep throat, so off to Urgent Care we went. Though the doctor was sure it was strep, the rapid test came back negative. So we waited for the culture results to come back.
In the meantime, my girl started to feel better. I thought we were out of the woods, and then all these spots showed up on her legs Wednesday night. Dr Google and I conferred because Urgent Care was closed by that time. I crossed scarlet fever off my list of Things that I Should Be Worried About. It was a different kind of rash.
Thursday morning found us at the pediatrician's where the doc did a dance — seriously — and told me she was confident that it was not strep, but Hand, Foot, and Mouth Disease. Yay. At least we have a diagnosis and it's not anything too serious.
Except that it could easily travel through our whole family! Yes, I know that it's not supposed to happen to kids over 5, but I've currently got two older children sporting sore throats.
The weather has been so funky; we could have allergies/summer colds, etc. Yes, summer. Currently, there's a heat wave going on. God's thermostat has been set to 83 inside the house, 93 out of doors. Hello, Summer!
I covet your prayers. I have another BIG deadline at the end of the month and it's not going as well as I would like. Please pray that I would keep my cool, and that the rest of the month would be uneventful so that I can get this book written!
[4]
Meanwhile, here's what's been happening on Life as MOM:
I sent out a newsletter earlier this week about enjoying motherhood more. The site, which has had on-again/off-again service for about a week, of course crashed when the newsletter went out. Bummer that.
If you'd like to subscribe to the seasonal newsletter, you can do so here [3]. In the coming months, I'll be sending out coupons and exclusive content to the folks on the list.
In other news, here are the posts you might have missed this week: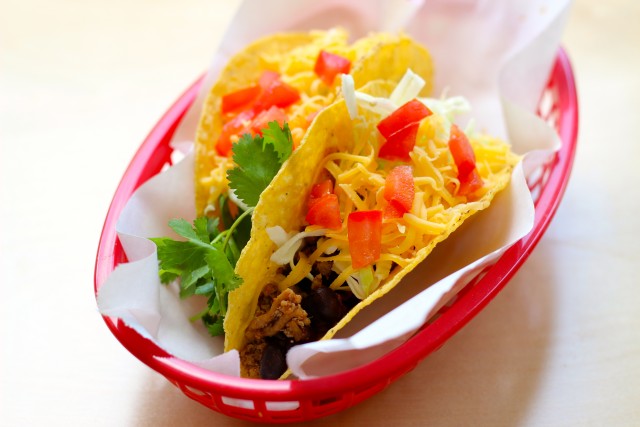 [15]
And here's what's been happening on my food blog, Good Cheap Eats:
New to Life as MOM? Check out this good stuff from the archives:
Coming next week:
New Zone Defense assignment: Travel and Transportation
Great Things for Mother's Day
End-of-the-Year School Decisions
Juicing: What and How
Be sure to let me know what stories and articles are helpful to you and what you'd like to see more of in the coming weeks. I want to make your "life as MOM" as fun and as easy as possible.
---
Article printed from Life As Mom: http://lifeasmom.com
URL to article: http://lifeasmom.com/2014/05/the-weekly-ramble-30.html
URLs in this post:
[1] RSS feed: http://feeds.feedburner.com/lifeasmom/oGdA
[2] free updates via email: http://feedburner.google.com/fb/a/mailverify?uri=lifeasmom/oGdA
[3] my free seasonal newsletter: http://eepurl.com/q47Vb
[4] Image: http://lifeasmom.com/coming-soon
[5] SIGN UP FOR THE NEWSLETTER: http://eepurl.com/q47Vb
[6] Turn Up Your Soundtrack: http://lifeasmom.com/2014/04/turn-up-your-soundtrack.html
[7] Dinners for $70 or Less: What Would You Like to See?: http://lifeasmom.com/2014/04/dinners-for-70-or-less-what-would-you-like-to-see.html
[8] April Booking It: Reviews of The Language of Flowers, Tasty Food Photography, & Blood Royal: http://lifeasmom.com/2014/04/april-booking-it-reviews-of-the-language-of-flowers-tasty-food-photography-blood-royal.html
[9] Flowery Things to Make with Kids: http://lifeasmom.com/2014/04/flowery-things-to-make-with-the-kids-craft-flower-hat.html
[10] Cheap & Easy Ways to Add Protein to Your Family's Diet: http://lifeasmom.com/2014/04/cheap-easy-ways-to-add-protein-to-your-familys-diet.html
[11] Zone Defense Check-in: The Living Spaces: http://lifeasmom.com/2014/04/zone-defense-check-in-the-living-spaces.html
[12] May the Force Be with You: Star Wars Cake: http://lifeasmom.com/2014/04/may-the-force-be-with-you-star-wars-cake.html
[13] 6 Easy Hairstyles to Do While Running Out the Door: http://lifeasmom.com/2014/05/6-easy-hairstyles-to-do-while-running-out-the-door.html
[14] Is a Personal Shopping Service Right for You? (Frugal Friday): http://lifeasmom.com/2014/05/frugal-friday-is-a-personal-shopping-service-right-for-you.html
[15] Image: http://goodcheapeats.com/2014/04/turkey-black-bean-tacos/
[16] Our Meal Plan for the Week: http://goodcheapeats.com/2014/04/our-meal-plan-for-the-week-4/
[17] 5 Great Ways to Use Olive Oil: http://goodcheapeats.com/2014/04/5-great-ways-to-use-olive-oil/
[18] Budget-Friendly Mexican Food Recipes: http://goodcheapeats.com/2014/05/budget-friendly-mexican-food-recipes/
[19] Fighting Dust Mites: http://lifeasmom.com/2013/09/fighting-dust-mites.html
[20] 3 Things a Not-Yet-Mom Wants from You: http://lifeasmom.com/2012/02/3-things-a-not-yet-mom-wants-from-you.html
[21] Loving the Woman Who Wants to Be a Mom: http://lifeasmom.com/2013/05/loving-the-woman-who-wants-to-be-a-mom.html
[22] 5 Reasons to Exercise: http://lifeasmom.com/2013/08/5-reasons-to-exercise.html
[23] Have a Plan for Afternoon Snacks: http://lifeasmom.com/2013/08/have-a-plan-for-afterschool-snacks.html
Click here to print.