10 Books that Are Necessary to Life
We are a participant in the Amazon Services LLC Associates Program, an affiliate advertising program designed to provide a means for us to earn fees by linking to Amazon.com and affiliated sites. We participate in other affiliate programs as well. For more details, please see our disclosure policy.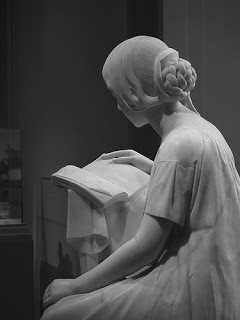 This time of year has me thinking about resetting the clock, getting a fresh start. With the new year beginning in just a few weeks, my mind moves toward new ideas, new habbits, and new resolutions for my mind. Part of that process for me is reading or rereading great books.
I've always been a reader. And wintertime, particularly the week between Christmas and New Year's is such an inviting time to read and get your brain moving on helpful ideas and images. I have some books that are yearly reads for me. Their content is so good and helps me keep in line with the hopes I have for my "life as Mom."
Below is my list for the ten books that I would consider "necessary" to life. They are books that I think are worth spending cold hard cash on. Books that I would most definitely give as gifts. Books that I think help, encourage, teach, equip, motivate, bless…. Do I need to go on?
You may have a different ten books in your list. But, these definitely work for me and help to focus me on what's important in my life. Happy Reading!
It goes without saying that for me as a Christian, reading God's Word ranks at the top of books necessary to my life. I confess that my Christian life has not always been characterized by a love of Scripture. While reading topical Christian books, I used to gloss over the Scripture texts and get to whatever the author was saying. I thought that was more important. After several years of being led astray by what Man says, I've learned — in my heart and in my mind — the beauty of God's Word. It is more than enough to teach me what I need for life and godliness.
That isn't to say that other books lack value. Obviously not, because I am making this list. But for me, if stranded on a deserted island, all I really need is a Bible to make me strong, give me hope, and show me the way to go.
I prefer this ESV version of the Bible.
2. Atomic Habits
3. How to Fail at Almost Everything and Still Win Big by Scott Adams
4. Salt, Sugar, Fat
5. How to Win Friends and Influence People
6. The Kitchen Counter Cooking School
7. Pride and Prejudice – I am a huge Jane Austen fan. And Pride and Prejudice is my favorite. Love this book. I've read it countless times. And whenever I'm sick, I watch the BBC version on DVD. My boys roll their eyes, but it's comfort food for my soul. If I could only have one novel on my shelf, this would be it. And my sister started me on a Jane Austen collection of the Everyman's Library. It's a great hardback line with cotton paper, definitely a keepsake collection.
8.
9.
10.


You tell me! What book belongs in my top ten? I'm looking for new reading material and welcome your book recommendations!
This post was originally published on December 15, 2009. It originally contained these books: The Bible, The Hidden Art of Homemaking, The Total Money Makeover, The Well-Trained Mind, Pride & Prejudice, The Lord of the Rings, Family Feasts for $75 a Week, Fine Cooking, and The Side-Tracked Home Executives. While these books have helped shape who I am today, the list has been updated July 2020 to reflect my experiences over the last 11 years.