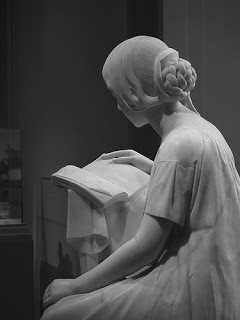 This time of year has me thinking about resetting the clock, getting a fresh start. With the new year beginning in just a few weeks, my mind moves toward new ideas, new habbits, and new resolutions for my mind. Part of that process for me is reading or rereading great books.
I've always been a reader. And wintertime, particularly the week between Christmas and New Year's is such an inviting time to read and get your brain moving on helpful ideas and images. I have some books that are yearly reads for me. Their content is so good and helps me keep in line with the hopes I have for my "life as Mom."
Below is my list for the ten books that I would consider "necessary" to life. They are books that I think are worth spending cold hard cash on. Books that I would most definitely give as gifts. Books that I think help, encourage, teach, equip, motivate, bless…. Do I need to go on?
You may have a different ten books in your list. But, these definitely work for me and help to focus me on what's important in my life. Happy Reading!
1. The Bible – It goes without saying that for me as a Christian, reading God's Word ranks at the top of books necessary to my life. I confess that my Christian life has not always been characterized by a love of Scripture. While reading topical Christian books, I used to gloss over the Scripture texts and get to whatever the author was saying. I thought that was more important. After several years of being led astray by what Man says, I've learned — in my heart and in my mind — the beauty of God's Word. It is more than enough to teach me what I need for life and godliness.
That isn't to say that other books lack value. Obviously not, because I am making this list. But for me, if stranded on a deserted island, all I really need is a Bible to make me strong, give me hope, and show me the way to go.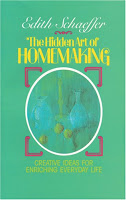 2. The Hidden Art of Homemaking – This guidebook written by Edith Shaeffer is not a "domestic" book in that it doesn't teach you how to clean house. It teaches you how to make a home. In chapters on various artistic and creative pursuits, Mrs. Schaeffer encourages the reader to make home a place where everyone wants to go. (You can read my review here.) This is a yearly reread for me. One that helps ground me in making my family's home life more pleasant and inviting. I think I better go find my book….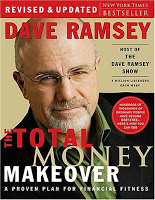 3. The Total Money Makeover – You've heard me sing the praises of Dave Ramsey before. The man is not perfect. Some people have a beef with his hard-hitting, no-nonsense approach. I actually like that. Let's cut to the chase. And, his plan for saving money and getting out of debt is one that has worked for us. I was already reading this book when FishPapa's boss gave him a copy of the audio version. This was really helpful in keeping us on the same page and giving us an avenue for dialog about our financial situation. Now that we are debt-free (except for a house), it's time for us to revisit it. We're able to make ends meet, and now it's time to get moving toward some savings goals. (I reviewed this more in-depthly here.)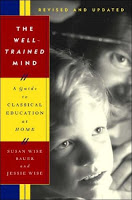 4. The Well-Trained Mind – As you may know, we're homeschoolers. Though I have a Master's degree in Education as well as a teaching credential and did my time in California public schools, we decided to be weird in more ways than one and educate our children at home. This book convinced me of the why to and The Well-Trained Mind showed me the how to. I have the first edition and refer to it yearly when planning out our school for the year.
5. Pride and Prejudice – I am a huge Jane Austen fan. And Pride and Prejudice is my favorite. Love this book. I've read it countless times. And whenever I'm sick, I watch the BBC version on DVD. My boys roll their eyes, but it's comfort food for my soul. If I could only have one novel on my shelf, this would be it. And my sister started me on a Jane Austen collection of the Everyman's Library. It's a great hardback line with cotton paper, definitely a keepsake collection.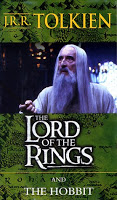 6. The Lord of the Rings is probably my next favorite story. I never tire of the triumph of good over evil, the imagery, the symbolism, the adventure, the romance. There's something for everyone in this book.
7. Family Feasts for $75 a Week – it may seem odd to add a newly-released book to my list of Top 10 ever. But, I was so impressed with what Mary Ostyn does in this book in equipping home managers to save BIG money on food costs, I had to add this. This is the perfect book to help you cut your grocery bill as well as try out some new recipes for good, cheap eats. Even if you think you know it all, this is a good refresher course. This week you can win a copy of the book – go here for the details.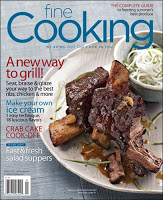 8. Fine Cooking – Ok, so it's not a book. But, when I thought about what cookbook could I not live without, well this is it. Sort of. Since it's not a cookbook…. OK, it's the recipe source that I could not live without, or at least I wouldn't want to. I subscribed for many, many years and regularly pull out the back issues to reference for cooking. Love this resource.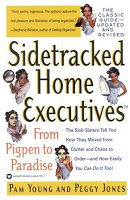 9. The Side Tracked Home Executives – This book is as old as the hills, but it really helped me when I was a newlywed and trying to establish order to our little home. One of the beauties of this book is that authors were total slobs who reformed their ways. I love that! I'm cleaning-challenged, so I love it when the author feels my pain.
10. (I don't have one.)


You tell me! What book belongs in my top ten? I'm looking for new reading material and welcome your book recommendations!
** Visit We Are That Family for Works for Me Wednesday.