10 Christmas Movies to Enjoy at the Holidays
As an Amazon Associate I earn from qualifying purchases. For more details, please see our disclosure policy.
In my mind, this is the ideal weekend to cozy up with your kiddos, a slice of pumpkin pie, and a movie. You now officially have permission to watch Christmas movies and play carols on the stereo.
Truth be told, I've been doing those things for weeks. I even splurged and spent some of my swagbucks on some new Christmas CDs. Oh yes, yes, I did.
Here are some of my favorite movies to get me in the holiday spirit:
The Star of Christmas – A sweet Veggie Tale that tells the tale of Cavis and Millward, songwriters who dream of putting on the show of the century. In typical satirical style, the movie plays off Gilbert and Sullivan. It also clears away some fluff and helps you see what's most important about Christmas: Jesus.
The Nativity Story – A walk alongside young Mary and Joseph on their way to Bethlehem. It's been years since I've seen this film, but memory tells me that it's a fair representation of the days leading up to Jesus' birth.
Prep and Landing – This is a hilarious story of two elves, their undercover operations to prep homes for Santa's arrival and their adventures to help Santa make it to his destination. I was skeptical about it's 20+ minute length, but they had me in the first five minutes. Very cute! The DVD version has lots of bonus features.
(There are one or two innuendos that surprised me. So just a head's up.)
A Charlie Brown Christmas – Charlie Brown is appointed director of the Christmas play, but quickly becomes overwhelmed by all the bruhaha attached to Christmas. He digs deeper for the true meaning of Christmas. Who doesn't like this classic story? It's long-standing appeal is a testimony to Charles Schulz's genius in getting to the bottom line. Linus' soliloquy rocks it.
A Christmas Carol – I prefer the Jim Carey version, but I know lots of folks love the Muppets' version. It's wonderful to be reminded of this Charles Dickens story about Ebenezer Scrooge and how he repents of his selfishness and learns that it's better to give than receive.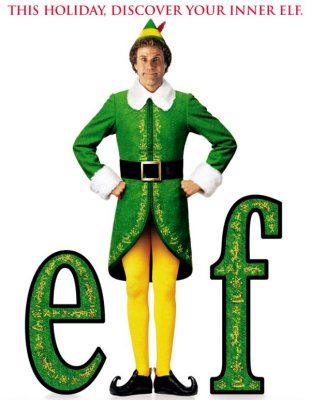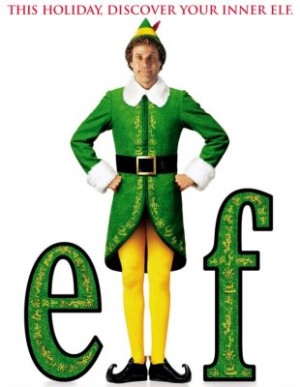 Elf – Buddy is a human boy, raised by elves, but doesn't know his true identity until he's fully grown. Hilarity follows him as he reclaims his parentage and reenters the real world.
This movie is a hoot! A co-worker of FishPapa's suggested it last year, and it continues to have us rolling in the aisles. We even watched it during our snow vacation in October, which could explain how I got in the holiday mood so early. Cute and sweet, it is a family favorite already.
It's a Wonderful Life – I watched this for the first time in high school drama class. Still love this sweet reminder that each of us has a significant impact on those around us. Our lives do matter, despite our weaknesses and failings.
How the Grinch Stole Christmas (classic animated) – I have always loved this movie. And now, my kids do, too. The classic animated version never grows old. How the Grinch Stole Christmas (live action) – This movie, starring Jim Carey, is super slow and boring at the beginning, but we got past a certain point and then really liked it. Weird, to say the least, but an interesting take on the old classic.
Home Alone – The slapstick comedy and one-liners in this film are classic. Preview it for language and mild violence. It's not for all kids or all families. But, the ideas and messages stand above the laughs.
Homecoming (The Waltons) – This was one of the earliest movies of the Waltons which eventually turned into a long standing television series. It's old school, but still meaningful. Pa gets lost in a blizzard and John Boy heads out to find him. Set in the Depression, it serves as a great reminder that a Merry Christmas need not be expensive.
Where to get them?
If it's a movie you know you love and want to watch again, consider purchasing it this season. The prices most likely will be marked down for the holidays, and you can sometimes find good sales at Target and Walmart. Your local thrift store might also have a good deal.
But, you don't have to purchase the movie to enjoy it. Check out your local library to see what they have available. Some movies are available through Redbox. And you can stream many of them at home through Netflix, Blockbuster or Amazon Instant Movie.
This post is sponsored by Mott's. As a Mott's Mom I have been compensated for my time spent writing. Participation in this program is voluntary; all opinions are my own.

Like  Mott's on Facebook and chat with other moms about how to make the most of family moments.
What's a favorite Christmas movie of YOURS?
 Disclosure: I received a review copy of Prep and Landing.