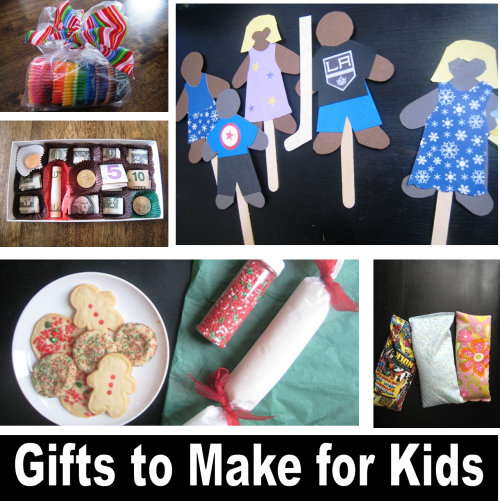 Years ago when we lived on an extremely tight budget, we had no money for Christmas gifts. Rather than show up empty-handed for holiday get-togethers, I started making all the gifts and greeting cards that I gave each year. It was definitely a labor of love.
But, since I had more time than money, it was the best way to spread holiday cheer without going broke.
Homemade gifts can help close the gap between your budget and your desire to give gifts. They are also fun to give and receive. Check  out these 10 gifts that you can make for kids. None is too expensive. All are super fun for kids — of all ages.
What fun gifts do YOU make for the kids in your life?