Many public schools welcome parent volunteers with open arms. Not sure how you can help? Life as MOM contributor Jessie Leigh has some great ideas about how you can serve at your child's school.
While public schools do receive funding through of all our tax dollars, they still face strict budgets and bottom lines. Many special events can only happen with the help of volunteers and some of the most active, successful schools cite parent involvement as as huge part of what helps them achieve great things.
Volunteering can seem overwhelming, especially if you have more than one child and/or a job in addition to caring for them. I'm a big believer that there are different seasons for different levels of involvement, but almost everyone can do some little thing to support the school. A task might seem simple and menial to you but, trust me, you're helping by taking that off someone else's plate.
This list is in no way exhaustive, but here are some volunteer opportunities you might be able to consider to help out your children's school:
1. Regular classroom helper.
This job is one of the more time-intensive commitments simply because it typically involves being at the school on a pretty regular basis, say, once a week. It is one of my favorites, however, because you really get to know all the children in your little one's class. It's also a wonderful chance to observe the dynamic between the teacher and the students firsthand.
2. Lunchroom supervisor.
Many schools need parent volunteers to help supervise the goings on at lunchtime. The duties involved here might range from helping a child open a difficult tupperware container to reminding them of proper behavior. I know many moms who pair up with a buddy and have a good time visiting, all while helping out the school.
3. Party coordinator.
Most elementary classes have at least a couple parties throughout the year. Someone needs to plan them! If party organizing is right up your alley, this is a great place to share your talents.
4. PTO member.
This is probably one of the most well-known ways to be involved in the school. It is also frequently a big commitment. If you really want to intertwine yourself with all the inner workings of the school, this might be your best bet, but be aware that some active PTOs require quite a lot from their members– that can be great, but be sure you're in a season when you can handle it!
5. Special event helper.
There are certain events that come up once a year and don't require regular volunteers. Still, the school can usually use some helping hands. At our school, these events include: bus evacuation drills, vision screenings, field day, etc. If you can't commit to a regular time slot, this might be a great way to reach out and be involved.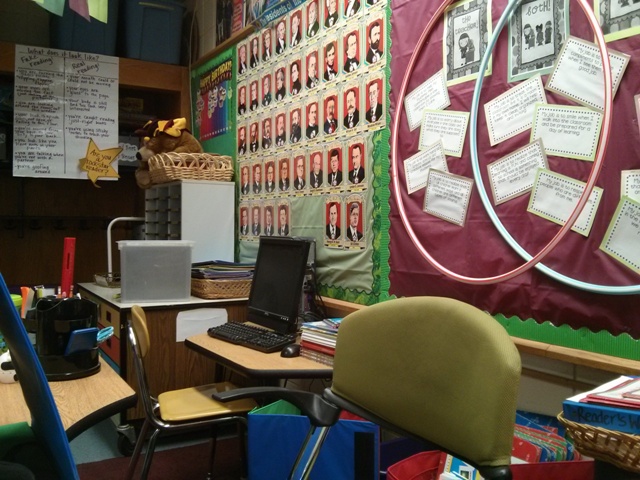 6. Chaperone.
Want to help the school and go someplace cool at the same time? Maybe being a chaperone is for you. Most teachers seek out some parental assistance come field trip time. Do keep in mind that, in some cases, schools do ask that chaperones pay for a portion of their own trip, so this might cost you a few bucks.
7. Book order compiler.
This is a fantastic job for the mom or dad with littler children at home. When I couldn't schlep toddlers in and out for volunteering sessions, this was my preferred way to volunteer. The book order compiler tallies all those columns and adds all the checks. It's not particularly hard work, but it's a helpful thing to do. I could do it in the evenings while I watched a show and my children slept– perfect!
8. Box Tops for Education coordinator.
This is another task that is ideal for the parent who is not free to go in during the school day to help out. Again, it involves organizing, counting, grouping, and prepping. Those Box Tops really do add up and can really help a school raise extra money.
9. Library volunteer.
Love books? Why not offer to help out in the library? It's not too difficult to learn how to shelve books and that takes a huge load off the school librarian. You'll also get to see firsthand what books your school has and what series are super popular with the kids.
10. Fund raiser.
Schools? Need money. Yes, they get money from federal, state, and local sources, but, honestly, those funds are getting cut all the time while needs (and laws requiring those needs be met) increase from year-to-year. In order to do anything "extra", schools need some sources of income. Are you one who's gifted at sales? Are you comfortable asking for donations? There's a very real need for people who can "pound the pavement" and talk to local businesses and individuals.
So there you go. No matter what your season of life or personality, there's probably a way you can help out at your school. Don't feel limited to the traditional "class mom" type roles– it takes a village, and all types of villagers, to make it happen. While your particular district might not need or use all those types of volunteers, I can guarantee they still need people in many different capacities.
Do you volunteer at your child's school? In what way(s)?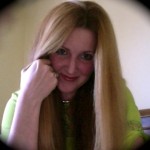 – A mother of three, including a 24 week preemie, JessieLeigh is a determined advocate for even the tiniest of babies. She can be found celebrating life's (sometimes unexpected) miracles and blessings at Parenting Miracles.
You can read all of Jessie Leigh's posts for Life as MOM here.
More on Public School Life: