10 Things to Do After Turkey Time
We are a participant in the Amazon Services LLC Associates Program, an affiliate advertising program designed to provide a means for us to earn fees by linking to Amazon.com and affiliated sites. We participate in other affiliate programs as well. For more details, please see our disclosure policy.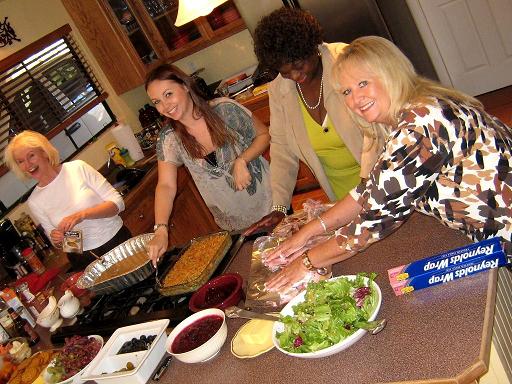 The Thanksgiving meal takes hours of planning and preparation time, yet is seemingly consumed within 20 minutes. How can that be?!
What do you do after the feast is over? Here are some suggestions for every man, woman, or child.
10 Things to Do After Turkey Time

1. Linger over the table and talk about real, meaningful issues.

2. Clear your place and wash the dishes so the cook can get out of the kitchen.

3. Take a walk.

4. Give the mom with a baby a break.

5. Take a nap.

6. Play a card or board game with the younger set.

7. Watch the football game with the fans, even if football isn't your game, or better yet, get outside and play it.

8. Avoid the internet and talk either on the phone or in person with someone you haven't seen in awhile.

9. Create a list of things you are thankful for.

10. Have dessert.
What do YOU do after the turkey feast is over?