12 Ways to Save on Cars and Gas (Frugal Friday)
As an Amazon Associate I earn from qualifying purchases. For more details, please see our disclosure policy.
Most of us find ourselves needing transportation from time to time. Here are 12 ways to save on cars and gas.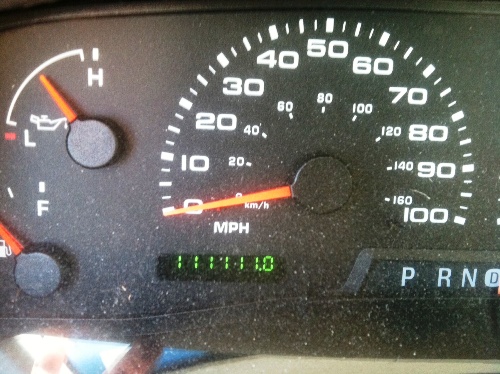 I had such fun Thursday afternoon waiting for the the digits to line up perfectly on my odometer. I get excited that my car is really old and sports a lot of miles on it. 111,111 miles. Woohoo!
Yes, I'm a geek like that.
(Excuse the dust on my dashboard. Apparently, I don't geek out over detailing.)
It's also one way that we've saved money over the years. It's been four and a half years since we mailed in our last car payment. At a minimum of $350/month, that's a savings of $18,900. Yeah, I'm a numbers geek.
But, you knew that already.
$18,900! If you have a car that's paid off and you pay yourself a car payment for the next four years, you'll have enough to pay cash for a nice, used car in just a short time. And avoid a boatload of interest!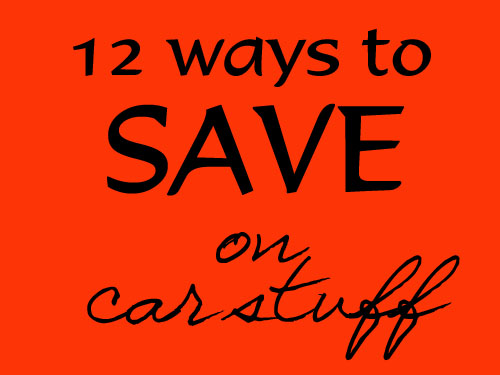 Today, I'm sharing 12 ways to save on cars and gas.
1. Drive your car until you have to replace it. Use what you have. You can wear it well, like Jen. 'Nuf said.
2. Pay cash for a replacement vehicle. Read why car debt can make it hard to sell your car.
3. Buy used cars.
4. Replace your tires, etc. to improve your gas mileage.
5. Replace the captain's chairs with a bench seat to accommodate the new baby. It really worked for us.
6. Use public transportation.
7. Plan a staycation and save on gas costs.
8. Lump your errands together to save mileage and gas.
9. Do regular maintenance on your car to extend its life.
10. Use grocery store points to get gas discounts. We use Ralph's points at Shell to save money on gas.
11. Buy Costco gas. Costco regularly has the best price in our neighborhood.
12. Use Gas Buddy to find the lowest prices where you live.
Today's Frugal Friday!
Time to swap ideas and inspiration for saving money.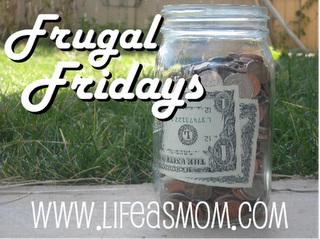 How do YOU save money?
Please remember to follow the Frugal Friday Guidelines or be deleted.
Post a money saving idea and explain how it is helpful in your post.
No giveaways or deals posts.
Recipes are allowed, but you must explain how it saves people money.
Please include a link back to Life as MOM.