3 Children's Movies that Made Me Weep
We are a participant in the Amazon Services LLC Associates Program, an affiliate advertising program designed to provide a means for us to earn fees by linking to Amazon.com and affiliated sites. We participate in other affiliate programs as well. For more details, please see our disclosure policy.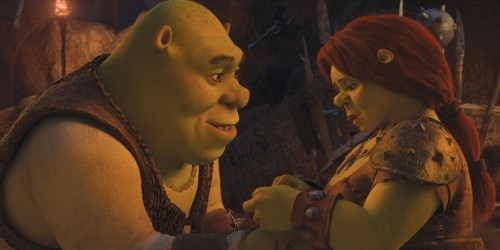 Yes, I know, tear-jerkers are a dime a dozen, are they not? Just find some sappy old romance film and you'll have a good cry. But, either I'm getting old — or more hormonal — or these movie makers are getting a lot more clever.
We've watched a number of children's films lately, animated ones at that, that caused me to cry. No, not cry. Weep.
Yes, weep. I'm stunned even as I type.
Not only were these films entertaining for kids and papas, but they tugged on this mama's heart strings. Two thumbs up — as long as you have a hanky handy.
Check them out for your next movie night, if you haven't already:
Up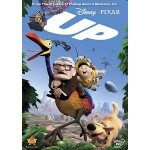 UP – This is an old movie; it came out about a year and a half ago. Yet, no matter how many times I watch it, I still get choked up over Karl and Ellie's love affair. I still sigh when he floats that balloon to her in the hospital bed. I still sniffle when we see their chairs sitting at the top of a waterfall in the tropics.
Yeah, if you don't know what I'm talking about, you need to go rent yourselves this movie.
It's a love story and an adventure all in one.
Shrek Forever After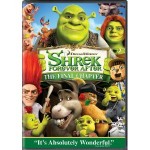 Shrek Forever After – I was not a huge fan of Shreks 1, 2, or 3. Or for that matter, the Christmas special that came out in the midst of them. There was a little too much potty humor for my tastes in those films.
But, boys will be boys. My crew loved them!
This, the final chapter of the Shrek saga, is a wonderful movie. The potty humor is downplayed, so if that is important to your crew, you may be disappointed.
But, if you know your fairy tales, you will have a blast. And if you know your mid-20th century Frank Capra films, you will drop a tear or two. Think "It's a Wonderful Life" gone ogre.
I was really impressed. With tear-stained cheeks when it was over.
Toy Story 3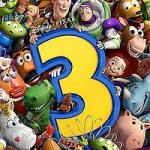 Toy Story 3 – My "baby" — or at least my first baby — is thirteen. We saw the first Toy Story before he was born. We took him to Toy Story 2 when he was a toddler. He was terrified. And in a few blinks of an eye, he is now a teenager. He's going off to college in just a few short years.
And boy, did this movie bring that close to home. Oh my! A sweet flick that will enrapture your little ones, make your teens guffaw, and sober you on the passing of the days.
How 'bout you? What kid flicks make YOU cry?