3 Free Printable Christmas Menus
We are a participant in the Amazon Services LLC Associates Program, an affiliate advertising program designed to provide a means for us to earn fees by linking to Amazon.com and affiliated sites. We participate in other affiliate programs as well. For more details, please see our disclosure policy.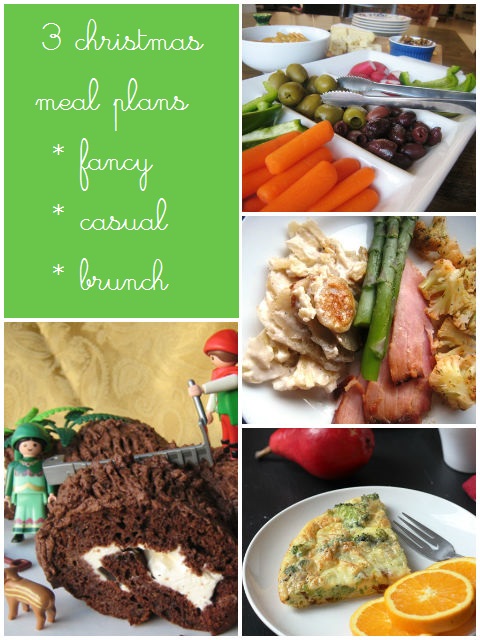 The month is speeding by. Before we know it, Christmas will be here. Yay! While I'm not quite ready, it helps to have you guys around. You're my accountability in case you didn't know. When one of you makes a request, I'm pretty happy to fulfill it. And if it means that the request serves me and my family, well, then that's a double win.
For the last few months my sister and I have prepared free printable weekly meal plans for you to download. These help us and hopefully they help you, too. Last month I shared our Thanksgiving menu as a free printable.
Due to several requests, this week, we've got three different menus for Christmas meals — with grocery lists, of course — that you can print, shop, and cook from.
Our family traditions growing up were this:
A fancy meal on Christmas Eve
See's Candy for breakfast around the tree, followed by Lil' Smokies cooked by our dad
More casual fare on Christmas Day
Janel and I, both married with school-age kids, have kept some of these traditions, and added some of our own tweaks. We still do a fancy Christmas Eve and casual fare on Christmas Day. See's Candy definitely makes an appearance, though I personally try to beef up breakfast by giving the kids healthy treats in their stockings and a more substantial meal at the table. As much as can be made-ahead is prepared in advance so we can enjoy a lazy day around the tree.
These three printable Christmas menus follow this general pattern. There is fancy (ham and scalloped potatoes), casual (lasagna and garlic bread) and a delicious brunch that you can make in advance.
By sharing the menu plans now, we hope that you'll have time to make tweaks that suit your family's traditions as well as be on the lookout for grocery store sales.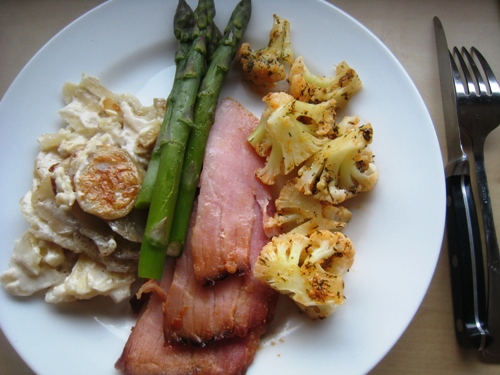 This meal is great for Easter, too, when asparagus are in season. 😉
Here are the recipes featured in the different plans. Print these out and keep them together. I find that when I'm cooking a big meal it helps to have printouts of all the recipes right there. Then I don't have to fumble with devices and cookbooks. Plus, I can splatter all I want.
Fancy Meal:
Make-Ahead / Casual Meal:
Brunch:
The download contains separate menu and shopping lists for each meal so you can choose just one to make if you like. There is a master list at the back if you wan to make all three.

Other Printable meal plans
Did you know that there are now over 30 FREE printable meal plans plus a printable school lunch plan archived here at Life as MOM? Check them out and download a few so you can work your way to great food and peaceful evenings. Plus, stay tuned for several Christmas meal plans to make your holiday merry and bright.
Each meal plan is designed to be kid- and budget-friendly, as well as be doable for novices as well as experienced cooks. And, of course each includes a shopping list and some make-ahead tips to make your week even easier.
Check out the meal plan archives if you haven't already. Want to learn how to make your own meal plans? Take Meal Planning 101.
What's your favorite meal to serve at Christmas?