I love to work in the kitchen. But, I love to eat more than I love the working part of things. Sometimes a time crunch requires that I take some short cuts so speed things up and get a meal on the table sooner rather than later.
As we've seen already this week, planning meals, choosing simple meals, and keeping a trash bowl within easy reach can all help you save time in the kitchen. Another thing is to have an arsenal of tools to help you do thinks more quickly. Here are three of my favorite small kitchen appliances to make my kitchen work quicker and easier:
A large griddle helps me make pancakes, burritos, quesadillas, or grilled cheese sandwiches in short order. There's no way I could feed my hungry crew if I were cooking these items in a skillet. No way, no how.
Read my article about why I love my electric griddle.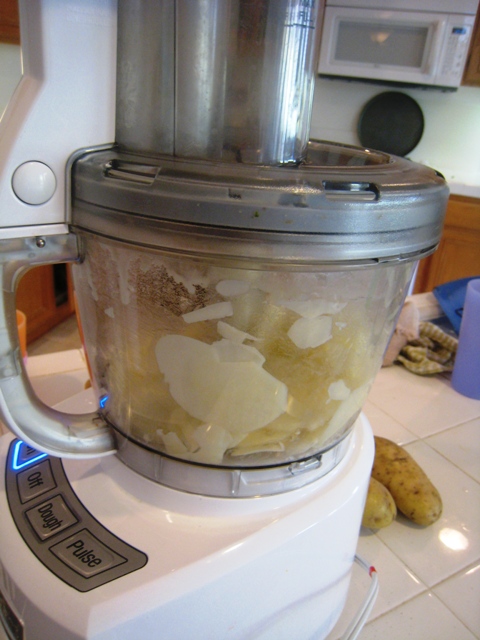 My food processor makes quick work of making pie crusts and salsa, shredding cheese, or chopping and slicing vegetables. I use mine several times a week to speed things up.
Read my article about why I love my food processor.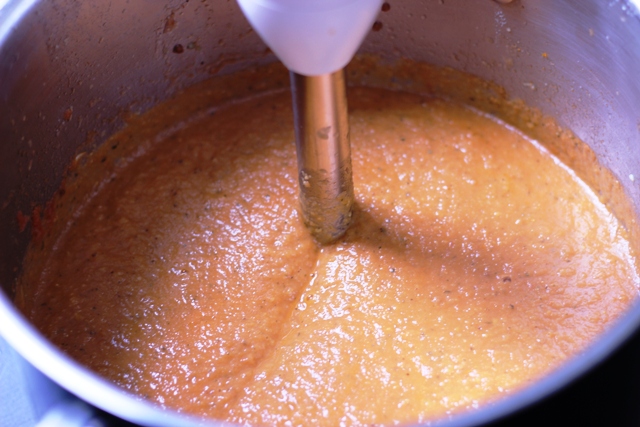 An immersion blender helps me smooth out sauces and soups without having to get the food processor dirty or spill boiling hot liquids all over myself.
Read my article about why I love my immersion blender.
This post is part of the Kitchen Time Savers series. You can follow along this month as we explore lots of ways to make more efficient use of our time in the kitchen.

Don't want to miss a post in this series? Subscribe to 31 Days of Kitchen Time Savers here. Get updates via email here.