3 Surprising Ways to Find Inspiration in Everyday Chores
We are a participant in the Amazon Services LLC Associates Program, an affiliate advertising program designed to provide a means for us to earn fees by linking to Amazon.com and affiliated sites. We participate in other affiliate programs as well. For more details, please see our disclosure policy.
Feeling a little "blah" about the everyday-ness of life? Life as MOM contributor Prerna helps us see three ways we can find inspiration in everyday chores.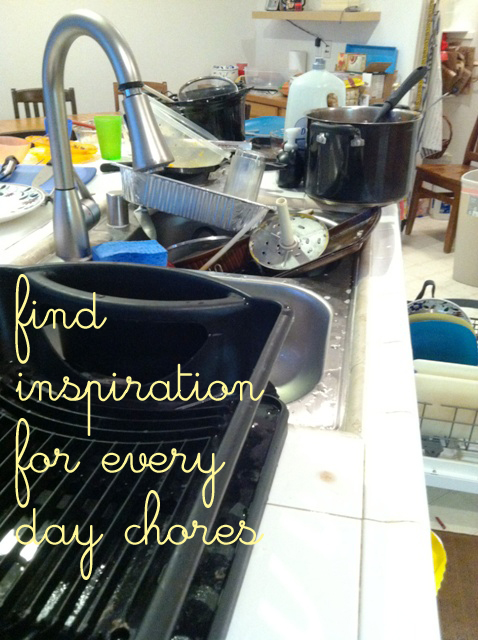 Have you ever felt as if you're just going through the motions of Mama life? Feel as if everyone else is leading a life filled with rich and inspired experiences while you're on the hamster wheel of humdrum chores? Have started thinking that inspiration is something that happens only when you're in gorgeous surroundings and away from laundry and dirty dishes?
As a busy mom and business owner, I get this. It is very easy for me to just get so involved in the everyday-ness of life that I forget to be inspired and excited. But as a creative sorts, I miss not being inspired. It makes me feel empty inside and I start chafing against the mundane and the "boring."
However, I've realized that even in the busyness and sameness, inspiration can be found. I may not be able to go for weekend retreats because of my life's season, I may not have soul-stirring conversations with friends for weeks, but I can still be inspired.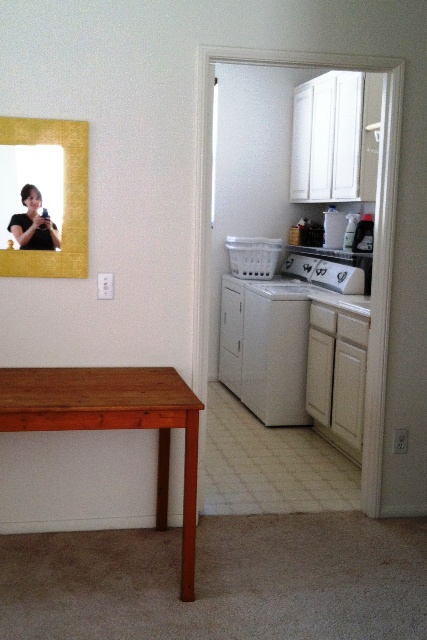 Here are 3 unusual ways in which I seek and find inspiration in my chores:
1. Enjoy the Quietness
Inspiration comes when we're quiet. The voices inside our heads and from our mouths. When I'm doing the dishes, for example, is when I usually get some great ideas. It's another matter altogether that I need to wipe off soapy hands and hunt for a pen and paper to jot them down, but the quietness is what I feel triggers the inspiration.
2. Look at the Bigger Picture
Am I simply making the beds or am I creating a restful haven to lay down our tired heads and bodies at the end of the day? Am I helping my daughter clean up or am I instilling important life skills in her? Looking at the bigger picture fills me with energy and inspires me like nothing else. Yes, a change in perspective helps!
3. Pause to Listen
Finally, one of the easiest ways to get inspired is to turn off technology and pause to listen. Whether it is getting down on the floor to see what my daughter's created or standing out in the balcony with a cup of tea looking at the clouds float in the clear, blue sky, turning off my laptop, tablet, smartphone and instead, pausing to listen to what God's trying to tell me inspires me right there and then… in the comfort of my own home, in the midst of the dishes and the laundry.
How do YOU stay inspired and excited even when life seems "same ol', same ol'" ?
– Prerna Malik is a mom, a wife, a writer and woman who believes in parenting with love, being postively productive, and creating a home that invites you to put your feet up and relax. Check out her free eBooks on organizing and productivity to get literally, hundreds of ideas on how to get organized on a shoestring budget, right now.