My 30 minute meals cookbook is here! Grab your copy of Good Cheap Eats Dinner in 30 Minutes or Less. I promise it will earn its keep.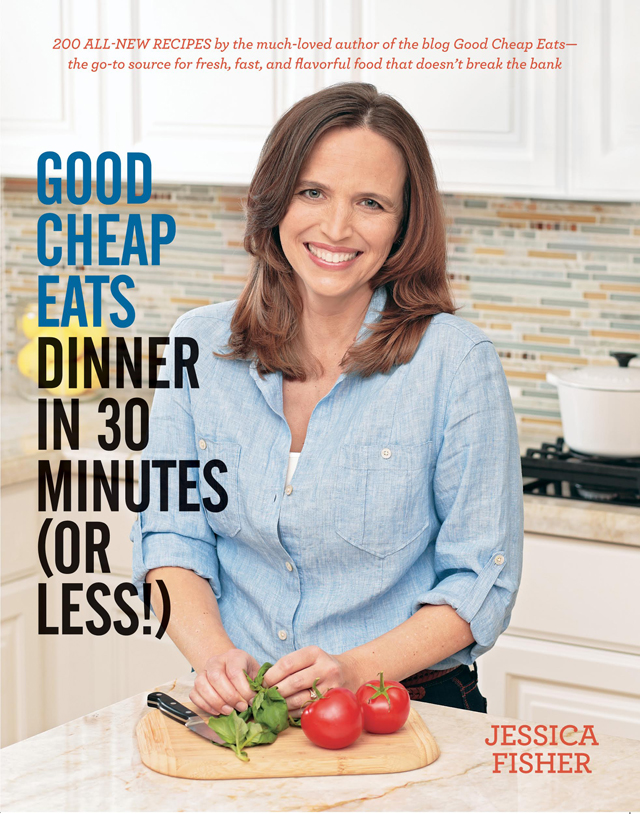 Writing a cookbook has always been a family affair. Not only does my family need to adjust to my new time investment, but they also have to eat the recipes I'm testing.
We've developed a few habits and traditions in the process of each cookbook's creation:
It's called The Cookbook while it's in process.
Once it's out of my hands, it's called The Freezer Book, The Juice Book, The Good Cheap Eats Book, or in this case 30 Minute Meals.
I don't give the books their final titles, but I give input and in the meantime, we need a secret agent name so the book can fit in with the rest of the family. Plus, cookbook titles are so long, aren't they?
Anyway, 30 Minutes Meals, aka Good Cheap Eats Dinner in 30 Minutes or Less is here! I didn't say much about it sooner because IT'S SO HARD TO WAIT. Isn't it?
But, it's here. I mean, like here. Like your book store may be hoarding its copies in the back, waiting for it's official "release" date of September 8th. Amazon has told me that my copies will be here on the day. Good times, I tell ya!
I want you to know now so that you can preorder and get "30 Minute Meals" in your hot little hands in just a couple of days.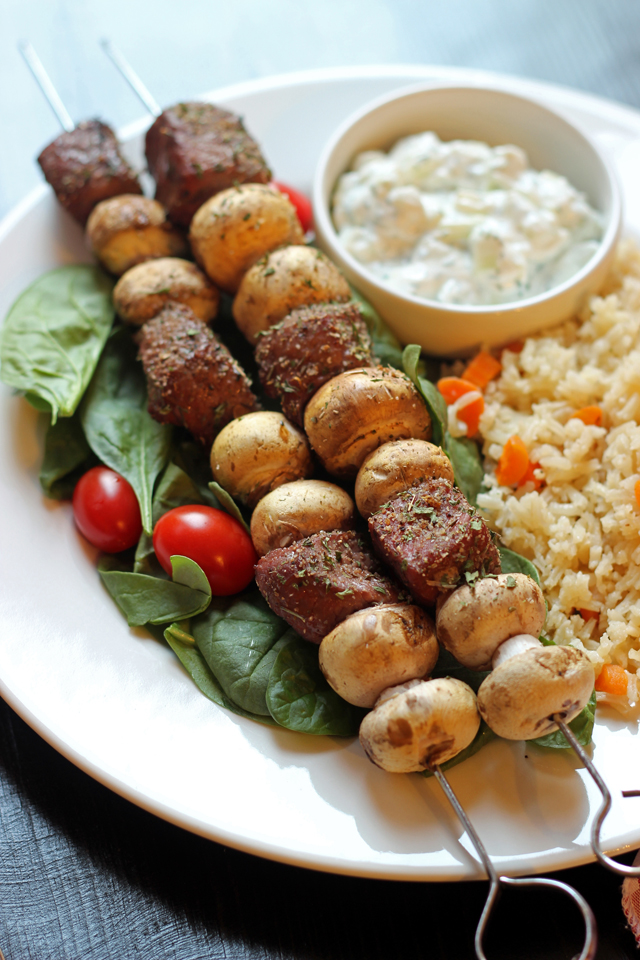 Greek Steak Kabobs
If you haven't guessed already, the book is made up of recipes that you can make in 30 Minutes or less! Awesome sauce.
I love it when FishPapa or one of the kids comes in the kitchen and asks, "When's dinner?" Ahem.
In 30 minutes.
You can say that now, too.
The book contains:
Over 200 budget-friendly recipes that come together quickly
65 two-course meals
flexibility in meal planning, the recipes mix and match beautifully
100+ tips for saving time in the kitchen
chapters divided by preparation style — because beef, chicken, pork can get so boring
a bonus DESSERT chapter because every 30 minute meal deserves a sweet ending
strategies for saving time, cooking efficiently, and gaining confidence in the kitchen
I hope you enjoy the book as much as we do. It really is a part of our family.