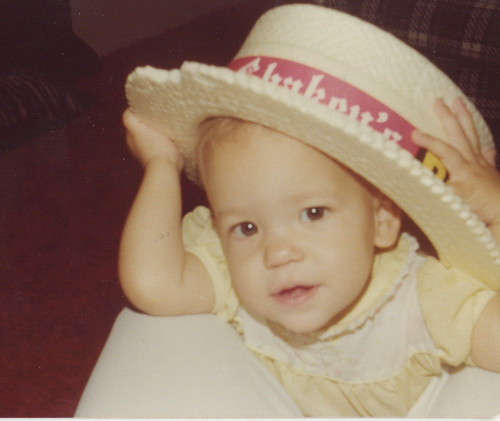 In case you were galivanting all weekend and missed my birthday, I forgive you. But, you missed a suh-weet time.
My dad arrived on our doorstep at about 7:05 with a dozen donuts — with sprinkles. He took us all to lunch at Shakey's pizza, a place that I often went for my birthday dinner when I was growing up. They used to give out those hats that my sister's sporting in the picture. Alas, I didn't get one this time.
But, you know I would've worn it. Totally. And posted the picture here for you to see.
Later that night Pops and I cruised through In-N-Out Burger to bring supper home for the gang.
So, you totally missed it. But, I've still got party favors. My "1st Annual 39th Birthday Sale" continues until tonight.
Use the code 39BDAY to get $2 off any purchase of $4 or more. Details are over here.