4 Books That Teach
We are a participant in the Amazon Services LLC Associates Program, an affiliate advertising program designed to provide a means for us to earn fees by linking to Amazon.com and affiliated sites. We participate in other affiliate programs as well. For more details, please see our disclosure policy.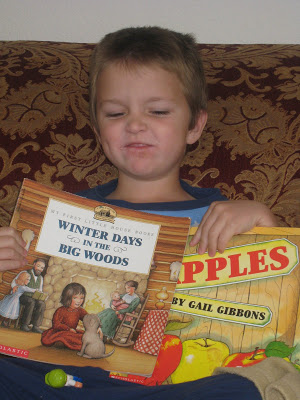 We are book fiends at our house. My dad used to complain that I always had my "nose in a book." Thankfully, my kids are no different. They all love to read. Little Man (FishBoy5) is just starting to read and you wouldn't believe how happy he is to tell someone that he read a whole book "by hisself." Oh, to see that modest/not-so-modest grin on his face! So sweet! (see above)
There are several sources that I use to find good books:
my mother – a former kindergarten teacher and now a college professor who trains teachers, she collects children's books and always has some good hand-me-downs to send our way.
books like Honey For a Child's Heart and A to Zoo which give recommendations for different ages and book subjects
whatever my kids find on the shelf at the library
the recommendations of friends
publishers kind enough to share
This past summer I received a couple dozen books to review from varying publishers.
Some were exceptional
, and some not so much. However, four children's books stood out from the rest and I wanted to tell you about them. My sage mother has taught me to pay attention to illustrations as well as text. She is, after all, a collector of
Caldecotts
. While these books may not be award winners, I found that they were substantive. They aren't twaddle, but they're sweet books that teach.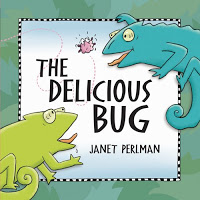 The Delicious Bug
by Janet Perlman tells the story of two hungry chameleons who've always gotten along until they both latch on to the same delicious bug. Despite the hoards of other passing bugs, neither one wants to give up. It's that whole "mine, mine, mine" story that every mother is familiar with. However these two find themselves in a sticky and dangerous situation, thanks to their greediness. They have to work together in order to save their lives — and their friendship. A great book to teach sharing and the idea of preferring others.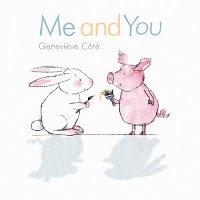 Me and You
by Genevieve Cote is another tale of two friends. This time, a pig and a bunny who are as different as can be. Each admires qualities in the other and tries to be like the other. So much so that each goes to great lengths to be unlike himself. A hilarious moment reveals their silliness and emphasizes the importance of being yourself.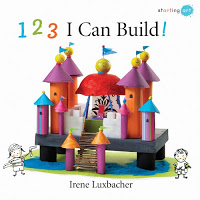 123 I Can Build!
by Irene Luxbacher is an architectural primer for little guys, explaining building vocabulary like
architect, tower, interior
and
exterior
. It includes a number of projects that teach young children how to build and exercise their artistic muscles. This is an ideal resource for the homeschooling family looking for some fun art projects as well as the traditional schooler looking for enrichment activities for rainy days.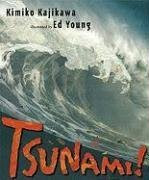 Tsunami
by Kimiko Kajikawa tells the story of a rich man who sacrifices his entire wealth in order to save his village from a tsunami. Illustrated by award winner Ed Young, this book's illustrations are fascinating. It is a great conversation-starter about making people more important than things and acting upon that truth.
Got a great book recommendation? We're always looking for great books. Share yours in the comments.
Disclosure: I received review copies of these books.