4 Easy Things You Can Do to Take Care of You
We are a participant in the Amazon Services LLC Associates Program, an affiliate advertising program designed to provide a means for us to earn fees by linking to Amazon.com and affiliated sites. We participate in other affiliate programs as well. For more details, please see our disclosure policy.
We're on Zone Defense this month, putting into place a game plan for organizing home — and life. This month we're talking about personal space. What's more personal than your own body? Health coach Lisa Byrne offers us expert advice today.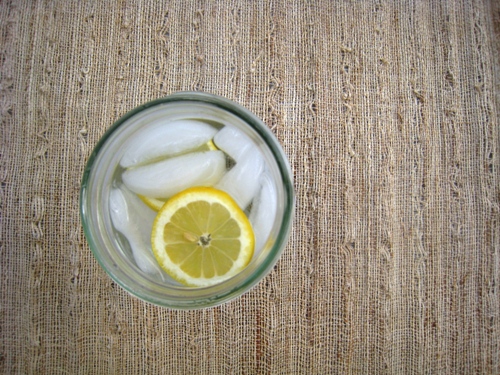 One of the paradoxes of mothering, is that it is so easy to lose sight of taking care of yourself when you habitually become focused on caring for the needs of everyone else. And yet, there is no getting around the fact that those who we care for can only get what we have to give them.
Giving from a depleted and drained place is very different than giving from a full well.
Here are 4 simple things you can do to refill the well and take care of the minimum requirements for healthy, vibrant living.
1. Hydrate.
One of the most simple principles of good nutrition is to give your body the water it needs to do all the hundreds of thousands of functions it needs to daily. Staying well hydrated helps your body rid itself of toxins, promotes clear thinking and curbs cravings.
2. Eat nutrient dense foods.
We can get sucked into thinking that healthy nutrition is all about following a specific set of food rules, when the best advice is simply to focus on bringing IN more nutrient dense, whole foods for every meal and snack you have.
Don't worry about what to take out of your diet when you are just starting. Instead, for each meal, ask yourself: what could I ADD that brings in fresh, whole, real nutrition? When in doubt, always reach for more veggies!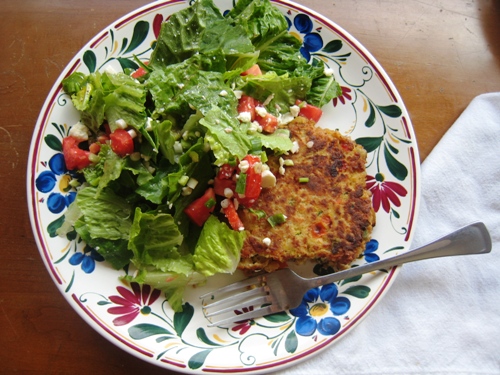 3. Move.
Our whole beings — body, mind, and spirit — were meant to experience movement and activity.
Sometimes remembering to bring in simple stretching or a brisk walk everyday can do wonders for our well being. And if you can get your activity out of doors all the better!
4. Breathe.
Every cell in our body needs the proper amount of oxygen to function optimally. Our metabolism depends on it…as well as our mood states. Breathing properly is a short cut to triggering the calm response. And a calm, relaxed mom has the necessary inner "pause" to stop reacting and begin responding to her day from a place of grounded control.
Simply practicing three deep longs breaths through your nose whenever you feel your stress level rising can make all the difference in how you experience your day.
So often we think of healthy living as an insurmountable goal, but the truth is small consistent steps everyday in the right direction are always the fastest way to major change.
Which of these four things could you do today to get started taking care of YOU?
— Lisa Byrne writes on health and taking care of yourself. When she's not burping a baby or chasing a toddler, she teaches and coaches busy moms about holistic nutrition and whole person approaches to health at the Well Grounded Life. You can learn more about her work and sign up to get her free 19 page Break the Sugar Habit workbook here.