4 Fun Girlie Birthday Cakes You Can Make
We are a participant in the Amazon Services LLC Associates Program, an affiliate advertising program designed to provide a means for us to earn fees by linking to Amazon.com and affiliated sites. We participate in other affiliate programs as well. For more details, please see our disclosure policy.
You know me, love a fun birthday cake! After 9 years of slaving over castles, Star Wars, and Bionicle Boy Birthday cakes, God gave me a girl and then another. Oh my! Have we learned a lot about pink in a short amount of time. I realize that in the girly cake department I'm just warming up. But, give me time, my friends, give me time. If you're looking for birthday cake inspiration, maybe these will help: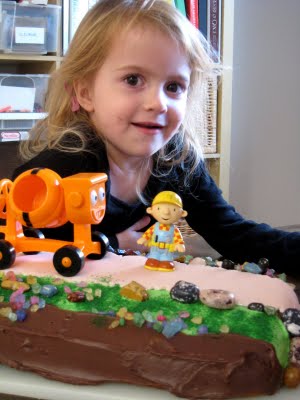 Bob the Builder with Pink – OK, yes, this is a little boy-ish. But, she loves Bob the Builder — and I did add pink. You could add whatever play figures you want and change the theme however your little girl would like.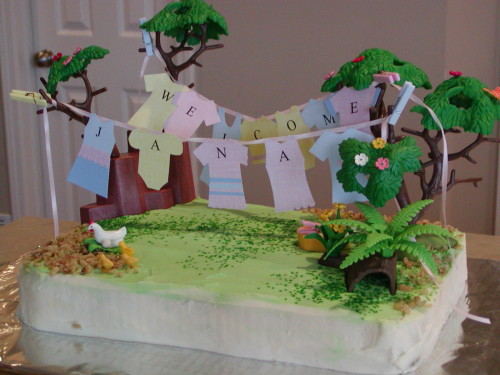 Hanging out the Wash – This was originally a baby shower cake, but you could alter it to be for the friend who loves clothes — or laundry. 😉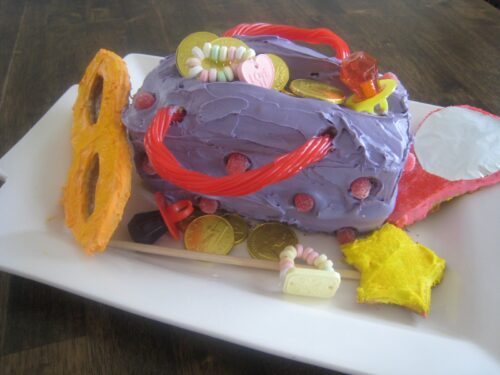 Fancy Nancy's purse – Readers challenged me to this theme before FishChick knew pink from purple. It's a fun cake to make if you've got a fancy girl at your house.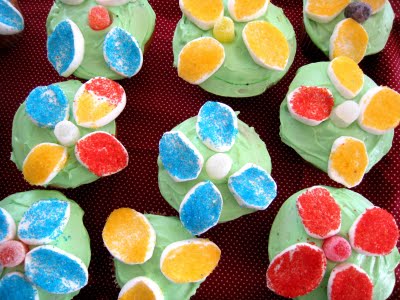 Flower Cupcakes – Super easy cupcakes that kids can make with you.
Last year I wrote an ebook containing a baker's dozen of creative birthday cake ideas. It's still available as an electronic download for $5. It contains 13 of our family's favorite cakes. A second edition is coming later this year. Wait for it!
What's been your favorite birthday cake?
** It's DIY Day at A Soft Place to Land. Pop over for all sorts of inspiring projects you can do yourself.