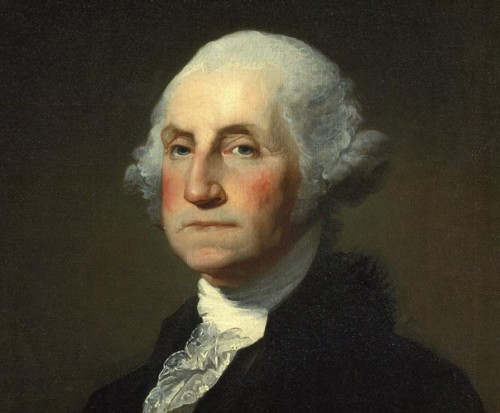 Monday is President's Day, originally recognized as Washington's Birthday. While it may be a school holiday for some, that doesn't mean you have to take a break from learning.
Investigate the reason for the holiday in the first place and observe the day in small ways:
1. Read a biography of a past president. It doesn't need to be dry. In fact, there are quite a few novels out there based on the lives of presidents. We enjoyed Duel in the Wilderness, about George Washington's life while he was a young explorer and surveyer.
2. Bake a Cherry Pie. Despite what the historians say, I will always associate Georgie boy with cherries. So, live it up and make a pie together. Your kids will love it. You could make Sweet Cherry Pie or try Bakerella's Cherry Pie Pops — so cute — or these cute individual pie pots from Our Best Bites.
3. Watch a children's video together. Last year when we studied the American War for Independence, we watched The Liberty Kids series.
4. Take a virtual tour of Mount Vernon. I've never been to the East Coast. But, I've heard that Mount Vernon is beautiful. You can click around with your kids on their website and even watch a movie about the historical site.
Got another good idea?
I'd love to hear it.