5 Cheap & Easy Ways to Get Ready for Summer
We are a participant in the Amazon Services LLC Associates Program, an affiliate advertising program designed to provide a means for us to earn fees by linking to Amazon.com and affiliated sites. We participate in other affiliate programs as well. For more details, please see our disclosure policy.
Planning a great summer doesn't take a lot of money. Consider these ideas for frugal summer fun.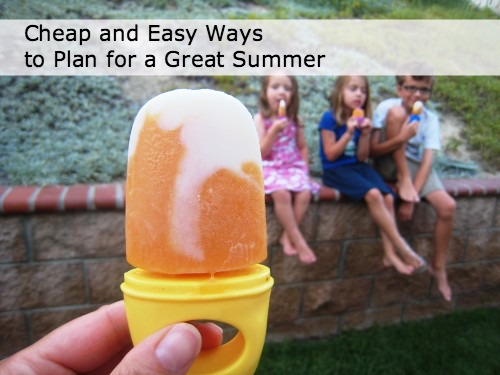 Summer is just around the bend. For us that means a lighter school load. We still do math and literature through the summer, but we go a little more relaxed about it. For other families, kids are home from school and the daily routine has changed.
I am always kinda taken aback when I hear parents complain about having their kids home for the summer. If this is you, help me understand. My mom never did that. Summer was a time when we went to the library, mooched swim invitations from friends and neighbors with pools, and made lots of lemonade. It was a fun time, that lasted way too short.
And yes, I know that's improper grammar, but that's how summer goes down in my memory.;)
I say plan to have fun this summer. You'll have a great time with your kids, and you'll be crying when it's time for school to get back in gear.
Vacation can be a lot cheaper if you do it at home. Plan fun things and play the tourist in your own town for a great staycation.
Plan a regular weekly playday with friends and neighbors. It's like summer camp, only cheaper. We've got lots of tips and ideas in the archives, or you can buy the Summer Survival Guide to keep you set for the summer.
3. Get reading.
Find the free reading programs in your community and sign your kids up. Make sure your library card is readily available and start a list of books to read. We have lots of favorite books to read.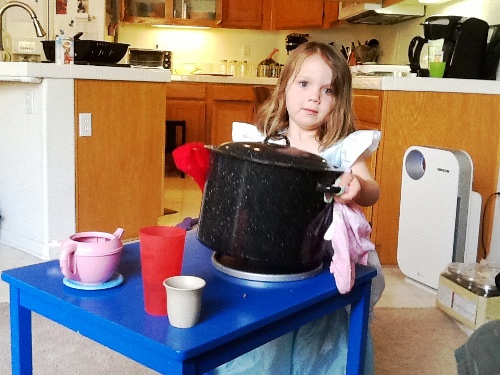 4. Plan for summer learning.
If your kids have expressed an interest in something — I have one who wants to cook all the live long day — find ways that they can learn that thing or get more practice at it. The library, YouTube, and your local rec center can be great sources to help you do this economically. Learning a new skill will keep your kids from being bored and make good use of their time off.
5. Catch a free or cheap movie.
There are lots of ways to watch movies cheaply or even free. Check out what your library has in their database. Regal Entertainment is offering $1 showings. Check out this list of Classic Disney films and where to find them and well as our favorite films for families.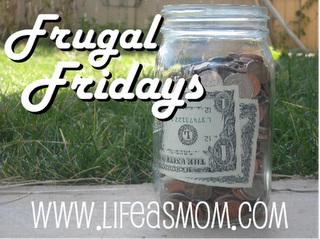 This is Frugal Friday. In an effort to make these weekly financial discussions more interactive, I'm no longer posting a link-up. Feel free to leave a link in the comments. But better yet, chat with us on today's topic.
What's cheap summer fun for your family?