Fall is here! If you're looking for a little comfort food for the cooler nights, try one of these recipes.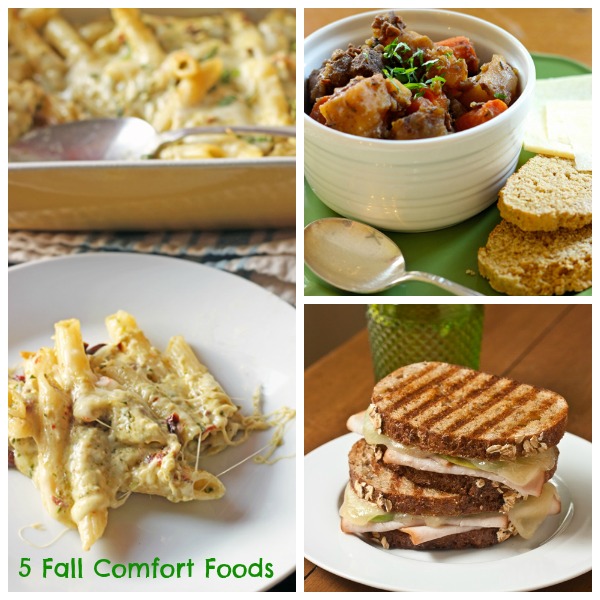 A month ago, we were sporting shorts and tshirts in these here parts. We left for Europe and whoosh! while we were gone, the seasons changed. We even had rain over the weekend! Be still my heart.
I confess, as much as I am a cold weather wimp, I love a little chill in the air. That means we can eat warm and cozy food. As I type I have two pans of Jessika's Roasted Vegetables in the oven. The house smells amazing!
If you need a little encouragement to cook up some good old fashioned comfort food, check out these recipes. They are some of our family's favorites. They are sure to warm you up and give you the courage you need for the rest of the day.
A nice, hot pot of cheddar cheese soup perhaps with some fresh homemade bread is just the thing for a fall evening. Or, if you really want to soup night easier, do some freezer cooking ahead of time.
Check out this Soups, Stews, and Breads Freezer Cooking Plan that includes links to recipes, shopping list, and prep list.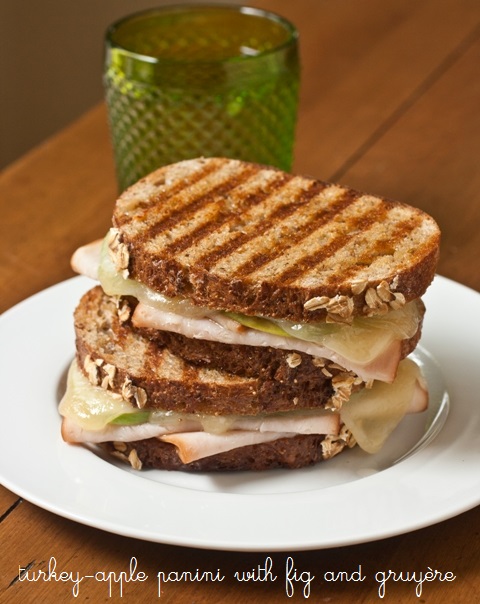 Hot, grilled panini sandwiches from Kathy Strahs, author of The Ultimate Panini Press Cookbook, are a nice change of pace as the weather cools off in the fall. This sandwich can be made with leftover holiday turkey or deli meat.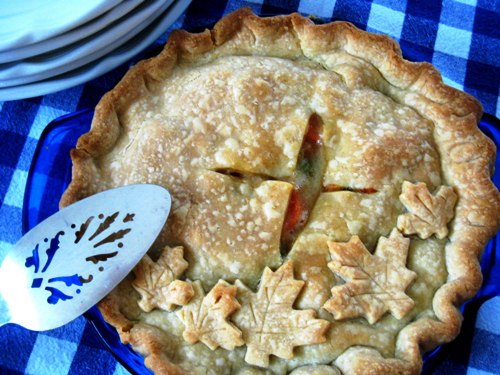 A comfort food classic, this Chicken Pot Pie is a fantastic make-ahead meal. Make a couple to stash in your freezer — you don't even need to thaw before baking.
This pie makes my family sing songs in my honor.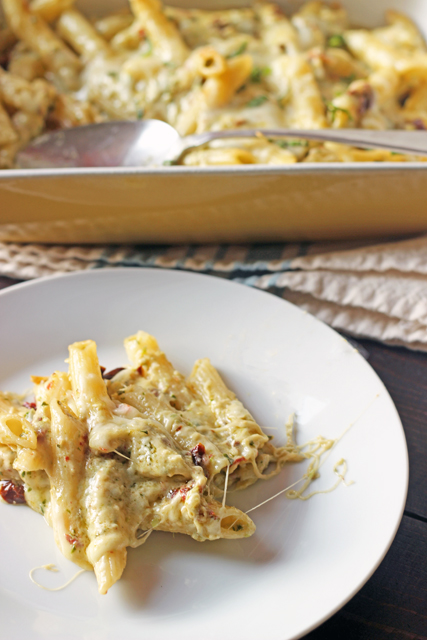 Mac and cheese is one of life's ultimate comfort foods. Cozy up with a plate of this rich and cheesy, Pesto Penne and Cheese to while away whatever worries you may have.
You've never had mac and cheese like this one. Oh my!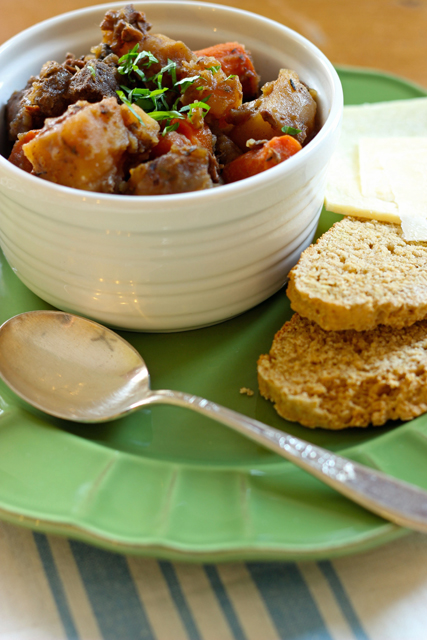 Homemade beef stew is homey and comforting. It's also so easy to make, you'll wonder why anyone would think to ruin it in a can. Since this cooks in the slow cooker, your hands-on time is minimal.
This stew is a regular at our house. If you don't have Guinness on hand, don't fret. There's an alternative.
Whatever you do, get some comfort food cooking for this week's suppers. It's about time.
What's your favorite comfort food for fall?