5 Divine Thanksgiving Desserts (Ultimate Recipe Swap)
We are a participant in the Amazon Services LLC Associates Program, an affiliate advertising program designed to provide a means for us to earn fees by linking to Amazon.com and affiliated sites. We participate in other affiliate programs as well. For more details, please see our disclosure policy.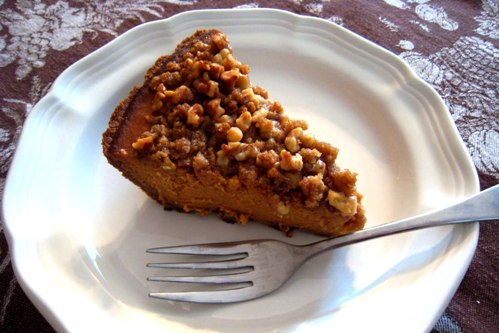 There are two, nay, three, ok, four, alright FIVE desserts that have completely won my heart for Thanksgiving. They are tradition, as is the holiday itself. So, why do anything different?
These five desserts have peppered the Thanksgivings of my past and bring me sweet memories. They are IT as far as I'm concerned for Turkey Day Treats.
I won't be making them all this year. Remember, I'm trying to simplify. But, if I were to hosting a very large shindig, I would. Because I get carried away like that.
I learned to make lemon meringue pie when I was ten years old, and for quite some time it was my "signature" dish. My mother-in-law always asked me to bring it to potlucks. I don't make it very often anymore since baby girl is allergic to eggs. She and meringue would not be good friends. But, it still tops my list as a favorite.
Apple Pie
Both Slab Apple Pie and Nanna's Apple Pie are big hits at our house. My mom always made an apple pie at the holidays. The slab version comes together quickly but it's not as pretty in a 9×13 baking pan. Obviously, a traditional pie plate has more curb appeal.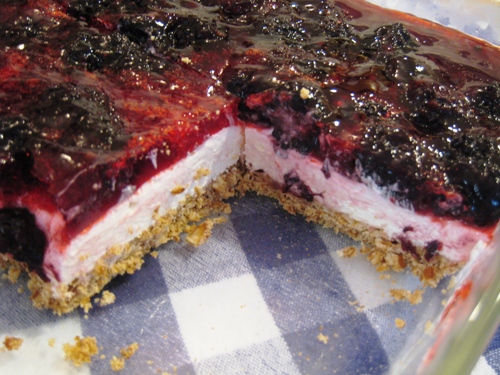 Pretzel Berry Dessert
I can't remember the first time I made this, but my husband was a skeptic. It did have Jell-O after all. And Jell-O is not as favored on the west coast as in other locale. But, this dish is a winner. And we always eat too much of it. I have reduced the sugar and use raspberries instead of strawberries in my recipe for Pretzel Berry.
If you want to be a little more upscale, omit processed foods, and increase the curb appeal of your pretzel berry concoction, make these Raspberry Cream Cups with Pretzels.
Streusel Topped Pumpkin Pie
This pumpkin pie is probably the easiest one on the planet. We love it. Recently I subbed chocolate chips for the streusel. The kids liked it, but I prefer the nutty topping.
If you want to create individual desserts, the recipe also works for streusel topped custards.
This Toffee Dream recipe is basically a candy bar pie. Marshmallow cream, whipped cream, and crushed Heath bars get spooned into a pie crust. Hubs thinks it's too sweet. And there are egg whites in marshmallow cream, so FishChick3 can't have it. But, it is divine, a sweet taste of my childhood.
This year we're sticking to Pretzel Berry and Pumpkin Pie, though just talking about the other three has me reconsidering.
What desserts do YOU serve on Thanksgiving?