Where's the Beef? Right here! Today we're swapping beef recipes that are tasty and family-friendly.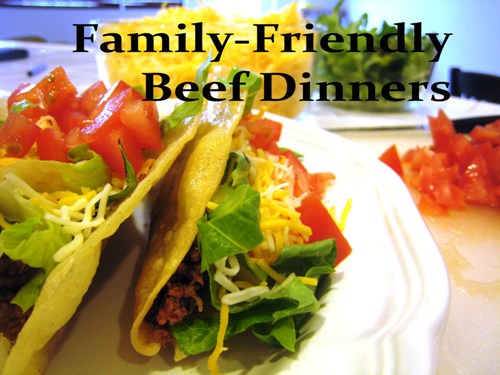 I love beef! This week on date night we went to a local restaurant with a gift card from my mom. (Thanks, Mom!) I ordered what I fondly remember my mom bringing home from her date nights: steak, salad, and a baked potato. Probably one of my favorite meals ever.
Probably, thanks to the fact that she always let me have her "doggie bag" when she came home from a night out with Dad.
This week on Ultimate Recipe Swap we're sharing beef recipes. And while I don't have a great steak recipe to share, I do have some yummy beef recipes to add to your repertoire.
Here are some of our favorites: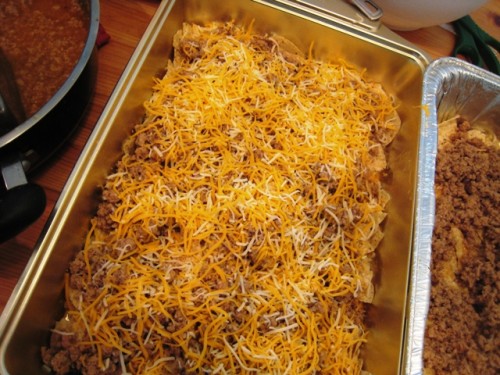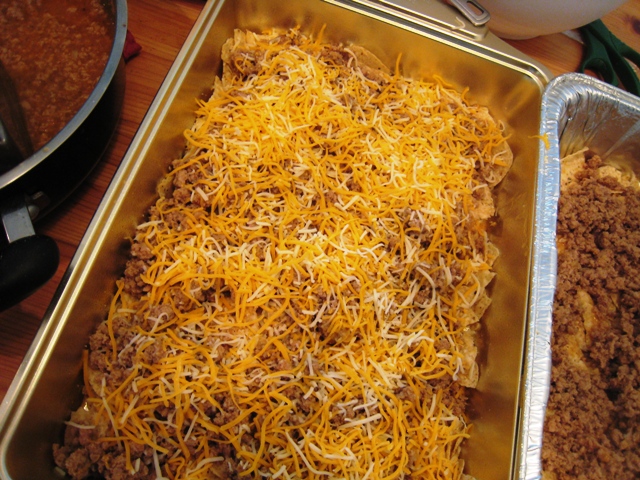 Lawnmower Taco – hands down, one of my kids' favorite meals. Not only is it super easy to prepare, but it's also very freezer-friendly, making it a great addition to your freezer cooking daze. Yes, the chips soften in the casserole, creating a tamale pie type texture. I find this is a great way to use up stale tortilla chips.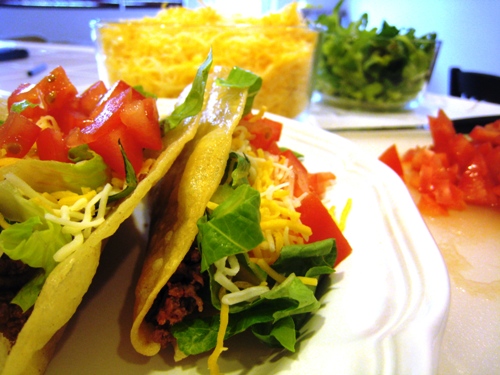 Paso Mom Tacos – These decadent homefried tacos are out of this world. No one can eat just one. No one.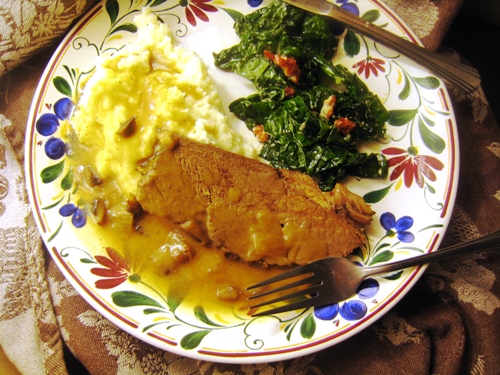 Slow Cooker Pot Roast – This has been one of my favorite meals this winter when I buy cross rib roast or chuck roast on sale. Get the slow cooker working in the morning and then enjoy good old fashioned comfort food for supper.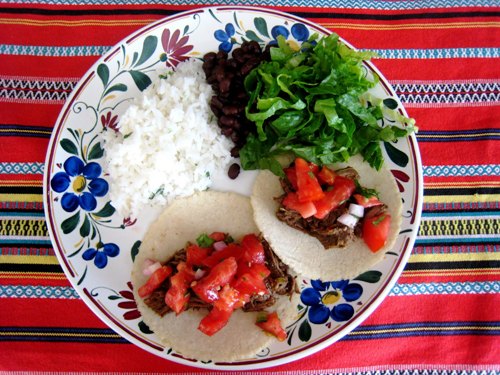 Salsa Verde Beef – This slow cooker recipe disappears every time I make it. There's never any leftovers of this flavorful taco filling. It also freezes well, so you can make it ahead of time.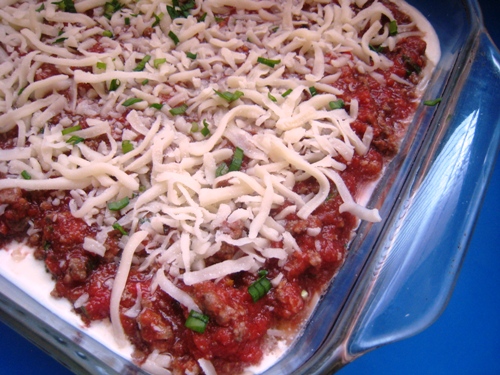 Fresh Basil and Garlic Chive Lasagne – This meaty casserole is redolent of fresh herbs. So easy, delicious, and yes, freezer-friendly. Kids will love it despite its fancy name. (And if you don't have the fresh herbs, that's okay, you can use dried.)

URS Guidelines
Remember: Each week at Ultimate Recipe Swap, there is a posted theme. You are welcome to share any recipe that fits the theme and contains a link back to Life as MOM. If you're curious about the upcoming themes, I have a calendar here. Last week was  Easter and/or Passover; this week is Beef. Next week we'll be talking Spring Produce.
If you have a recipe that fits the theme, please link it. However, things like Beef Strogonaff will be deleted from Chicken week because it doesn't contain chicken. Please keep this meme as helpful to others as we can.
And don't make me the bad guy! 

What's your favorite beef recipe?