5 Favorite Holiday Films
As an Amazon Associate I earn from qualifying purchases. For more details, please see our disclosure policy.
Thanksgiving weekend is a great time for all sorts of family fun. Decorate cookies, trim the tree, cozy up with your peeps and pop in a holiday film.
Stuck for inspiration? Try these: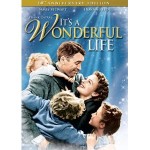 It's a Wonderful Life is a true holiday classic. George Bailey thinks that his life has been all for nothing. He hasn't lived his dreams. And now the Bad Guy in town is going to shut him and his family business down. An angel appears on the scene to show him what life would have been like without him.
The amazing Jimmy Stewart demonstrates the meaning of building a life by giving to others. It may seem cliche to some, but for me, it's a wonderful reminder. Moms, you do make a difference, even in the small things.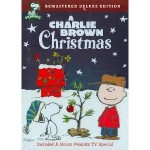 A Charlie Brown Christmas is not to be missed. Good ol' Chuck is assigned the job of director of the school Christmas pageant. Instead of the three-ring circus that his friends would prefer, he opts for the narrow — and unpopular — path, focusing on the true meaning of Christmas.
As always, Linus brings poignancy while Charlie Brown takes the hits. But, you're a good man, Charlie Brown. Thanks for the reminders.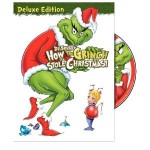 How the Grinch Stole Christmas – We've all had our grinchy moments, when we begrudge someone else their stuff as well as their happiness. This animated film, written and illustrated by the fabulous Dr. Seuss, makes the wonderful point that Christmas really isn't dependent on stuff.
While the film is not as forthright in its scriptural basis as A Charlie Brown Christmas, the Grinch learns the universal truth that Christmas happens without anything at all.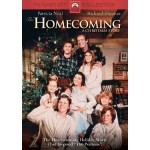 The Homecoming: A Christmas Story is the original pilot from the Waltons series. The parent actors were later changed, but many of the children are the same. The first time our family saw this movie, Kansas City was in the middle of a blizzard. It made the movie quite surreal as inclement weather plays a very important role in the film.
Follow the Waltons as they experience Christmas on hard times. Pa must work away from home. Mama is tired and crabby and worried. Despite the strain, it's a testimony to perseverance in light of tough times.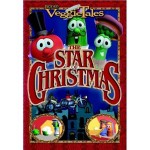 The Star of Christmas is a regular part of our holiday season. This Veggie Tale features Cavis and Millward (Bob and Larry), two playwrights wanting to put on the show of the century. Their only competition is a small church play with a famous religious relic as a prop. They decide to steal the Star of the show in the hopes of making their own hit. But they learn quite a few lessons about selfishness and the true meaning of Christmas.
What holiday films do you watch at your house?