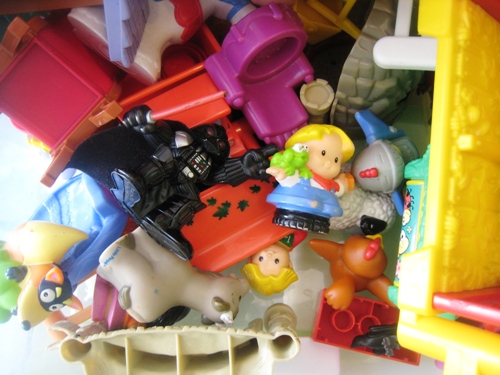 It has been a crazy week. For the second time this month, I found myself at the checkstand without my wallet. And for the second time this month, I left my groceries at the counter while I drove home to get said wallet and head back to the store. The cost of stupidity. Or absentmindedness. Or something.
And, no, I'm not pregnant.
But, I'm thankful, even in the midst of my crazy-busy life for so many things. Here's just a sampling:
1. Spring Break began on Thursday. We went out to breakfast. It was very fun and very good. My kids can eat a lot. A lot.
2. That afternoon, I sorted through fifteen years of toys and got rid of about 1/3. That was just warming up. I have more work to do, but I feel good that some things have been filtered out. And my girls rediscovered some fun playthings.
3. We got to visit with my parents this weekend. My dad told the story of our van breaking down on a highway in the middle of nowhere, and we slept in the car that night with huge semis rushing past. It was in the days before cell phones.
I always thought that he chose for us to sleep there because he was too cheap to pay for a hotel. How fun to wipe that from his slate of parenting mistakes! 😉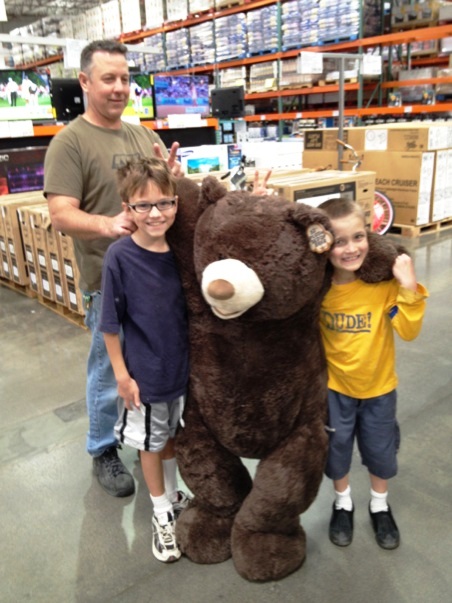 4. We bought a big stuffed bear. Yes, really. It was hubby's idea. He was $30. The bear, not my husband. A little of a splurge. But, we rarely buy toys, so we're okay with it. He's big. And makes a great cuddly pillow for watching movies. The irony is that I got rid of three small stuffed bears the day before only to bring home the Godzilla of stuffed animals.
5. I received a galley copy of The Cookbook. That was a surreal moment to see a bound book with my name and picture on it. Can you even believe it?! (Preorders are up on Amazon in case you were wondering. And obviously, if you buy my book, I will earn a little bit of cash to send six kids to college. Thank you very much)
More book details will follow. In the meantime, if you've got questions about the book experience or this book in particular, send me an email, and I'll try to answer them in the coming weeks.
How was YOUR week?