5 Healthier Habits You Can Totally Handle
As an Amazon Associate I earn from qualifying purchases. For more details, please see our disclosure policy.
Are you wanting to make some changes in how you live your life? Consider these healthier habits that are doable for moms.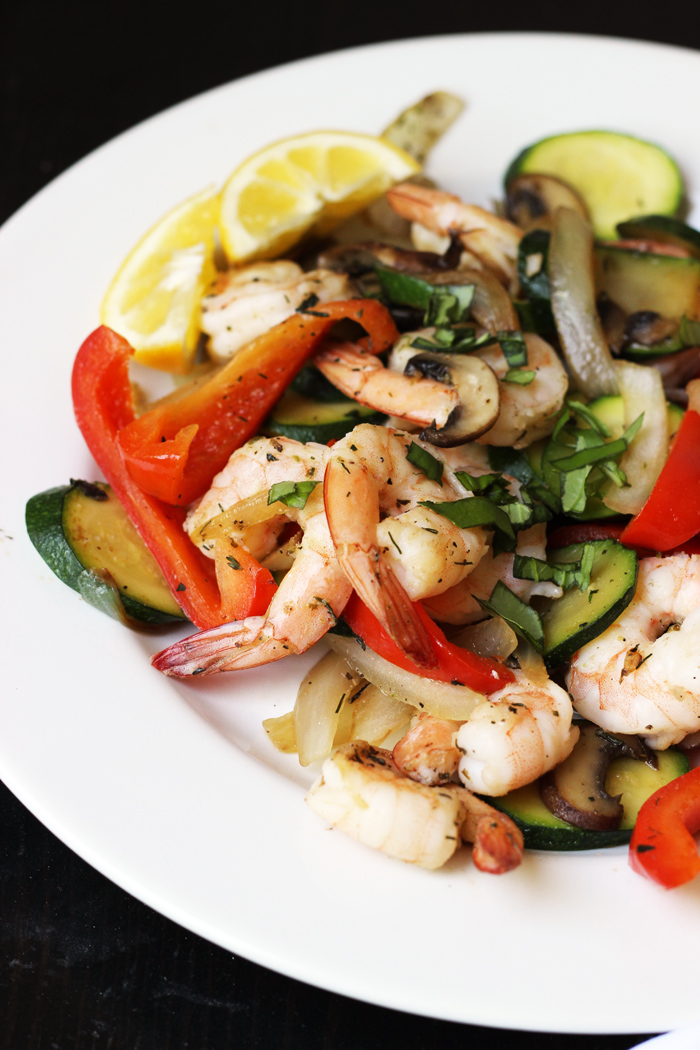 At the start of this new year, my push goal was to work on my health. I had envisioned researching nutrition, exercising, and losing ten pounds. What I didn't anticipate was that my family would get the Plague of 2017. FishPapa, the last to fall, got it the worst, with two trips to the doc and prescriptions for two antibiotics, one nasal spray, one inhaler, one cough syrup, and a partridge in a pear tree.
Health goals took on a new face: can I just get to sleep without NyQuil and Vicks?
Now, that February's under full swing, I'm looking again at healthy eating, better habits, and yes, losing that ten pounds. It can be hard to tackle these when you're a mom, but that means it's all the more important.
Today, I propose 5 healthier habits that you and I can totally handle. For reals.
5 Healthier Habits You Can Totally Handle
We can't guarantee that healthy living will give us a free pass, but it can sure make us feel better and increase our chances of good health as we age.
1. Get more sleep.
Most of us burn the candle at both ends, neglecting to give our body much needed rest. I use my Misfit activity tracker to clock my sleep. It may be a placebo effect, but when I see the app report a solid 8 hours of sleep, I feel more rested. If you can't get 8 hours each night, find a pocket of time to slip in a nap.
Sleep when the baby sleeps. Let the kids watch a video in the morning. Go to bed early instead of trolling Facebook.
I've been a mom for 20 years. I know you can do these things.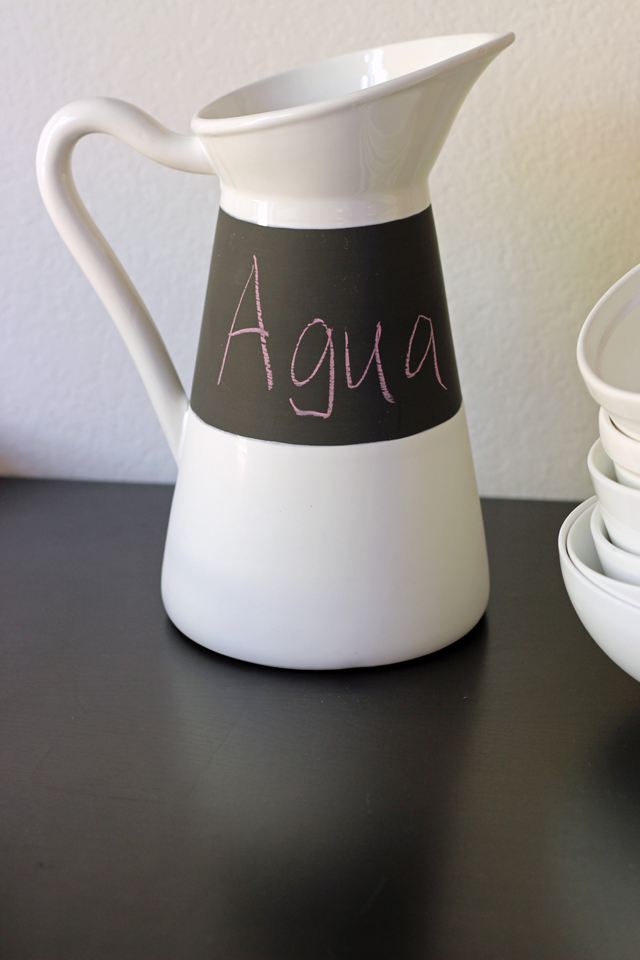 2. Drink more water.
Staying hydrated is not only a key to feeling energized, but it can also help you have healthier skin and nails. During cold and flu season particularly, good hydration helps your body recover more quickly. Make a point to drink 6 to 8 glasses of water per day.
Trick: drink one glass as soon as you wake and another right before bed. These are easy habits to instill to make it easier to drink more water. Keep a carafe in your room to make water readily accessible. Stock a case of water bottles in the car.
Place water, water everywhere, so you'll remember to drink!
3. Move.
We are a sedentary culture with all our electronic devices that keep us in one spot for hours on end. Get your body moving. Whether it's parking in the far reaches of outer Egypt and walking into the building, skipping the elevator or escalator, or even taking a yoga class, your body will benefit from more movement. "Use it or lose it" is at play here.
Load the baby in the stroller and go for a walk with the kids. Pop in an exercise video. Load a yoga app to your phone. You can do these things, even with the kids around. They need to see you moving; it's good for all of you.
4. Eat the rainbow.
While nutritionists can argue all the live long day about the benefits and harms of different food groups, they pretty much all agree that eating more fruits and vegetables is good for you. So do it.
Include several servings of fresh produce into every meal. Make a veggie tray and keep it filled in the fridge. Make a few salads at one time and graze on them throughout the week.
Once you get started, you'll realize how easy and tasty it really is to eat your veggies!
5. Play.
I know. Some folks say that our culture plays far too much, but I'm not sure that can't be said for moms. I think we are probably the last people to play. But, we need to.
Not only does play give us the opportunity to engage more with our families, but it's good for our stress levels and peace of mind. Find new ways to play in the coming year, whether it's a board game with your kids or dodge ball at the park, incorporate play into your days.
Will this all give you perfect health?
No, these five habits can't guarantee that you'll have perfect health for the rest of your life, but they can make it more enjoyable.
If you're looking for ways to step up your healthy game, consider taking my e-course, Healthy Eating Made Easy.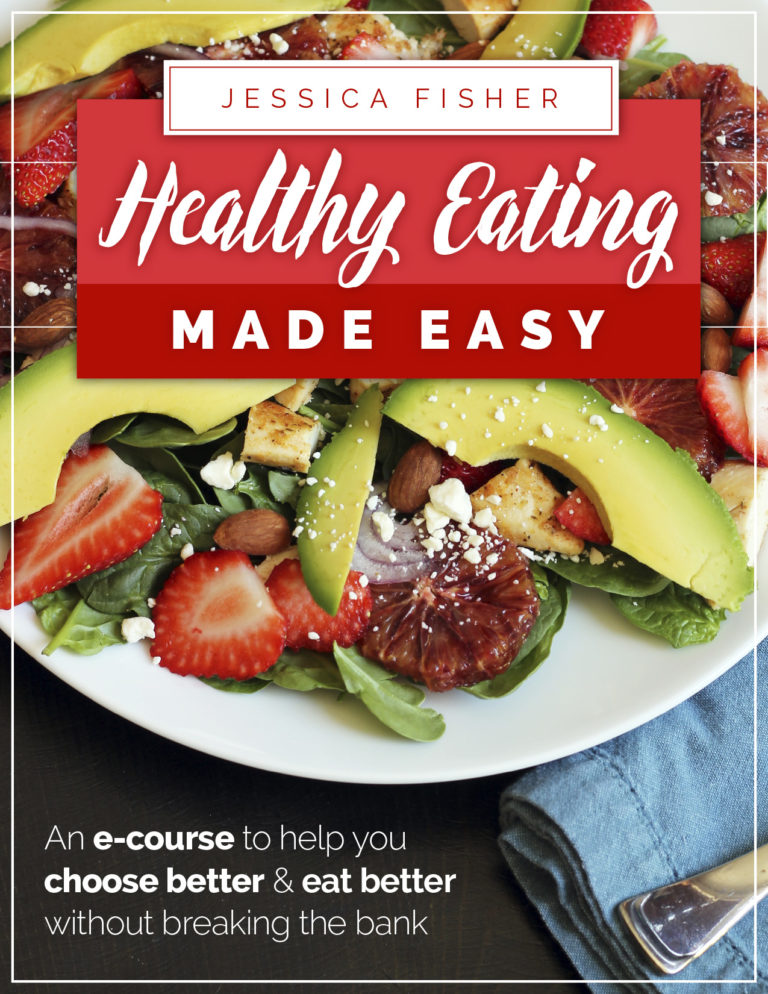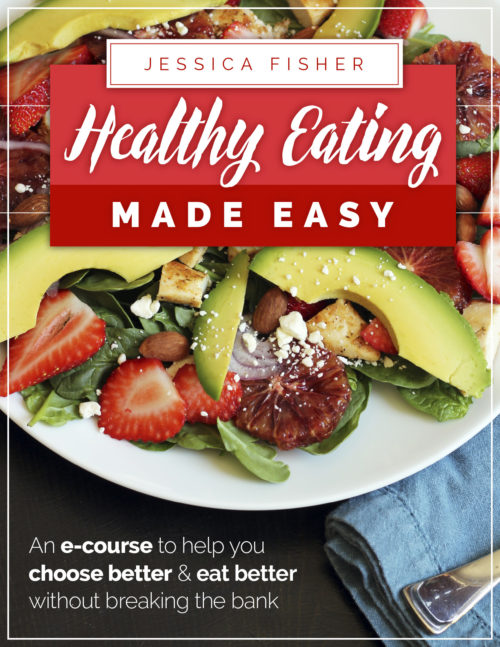 It's a self-paced multi-media course designed to help you make healthier choices and eat better without breaking the bank.
Get the support you need to make changes for the better — for you and your family.
Course includes:
Encouragement and support to meet your healthy eating goals.
Easy, doable strategies to eat better and save money .
Video tutorials for healthy food prep.
A healthy living daily docket to help you track your sleep, water intake, exercise, daily schedule, positive intentions, and more.
Deliciously simple recipes for main dishes, sides dishes, sauces, dressings, dips, spice mixes, and more.
Ideas and worksheets for reducing spending, choosing the best grocery store, meal planning, using up leftovers, packing better lunches, making healthy food swaps, making better meals, preparing food to freeze, and more.