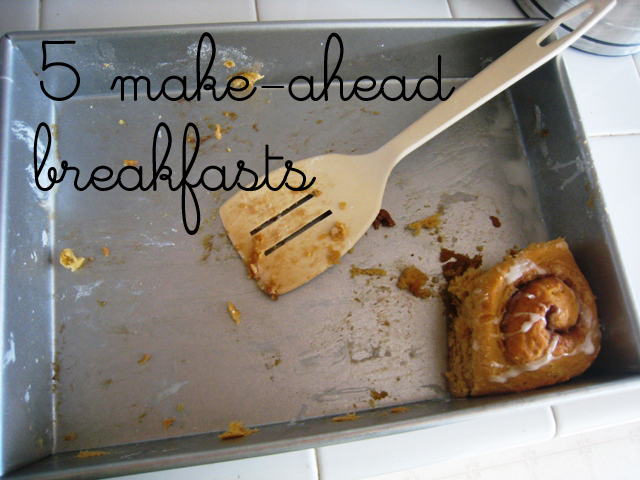 A homemade breakfast can be a tricky meal to pull off, especially when the weather is cool and all you want to do is stay cozy in bed. However, if you make your breakfasts ahead of time, you can get a jump on the day, while you snuggle a little longer under the covers.
Check out these five breakfasts that are very make-ahead. Not only will they allow you to sleep in a little longer, they'll also provide you with a great meal to "break the fast."
An added bonus is that they are quick to make which means you save time in the kitchen.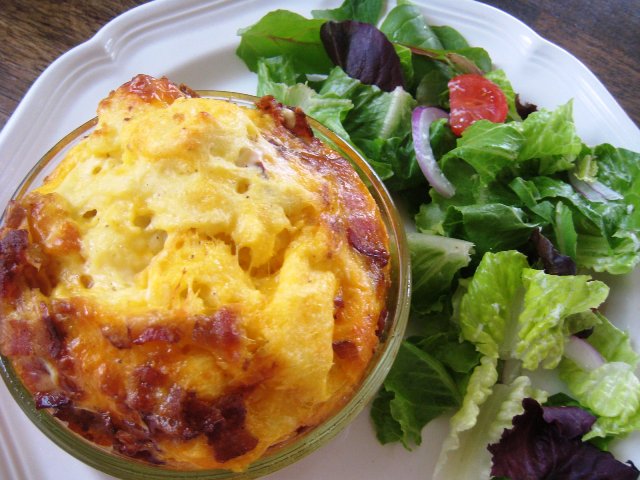 With a few minutes of prep the night before, you can enjoy this delicious egg bake in the morning. This recipe is designed for a single-serving. If you want to make it for a crowd, just multiply the ingredients 4 or 5 times, put it in a 9 x 13-inch baking pan, and increase the baking time to 45 minutes to 1 hour.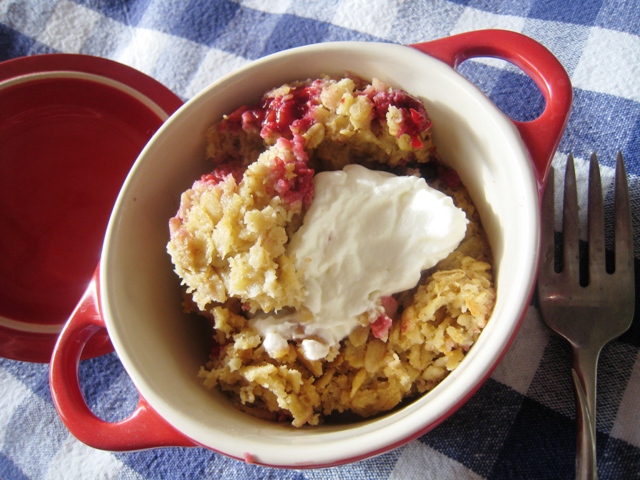 This baked oatmeal works great as a make-ahead freezer meal. Just prepare it, wrap it well, and freeze. The night before you want to serve it, put it in the fridge to thaw. In the morning, follow the baking directions in the recipe.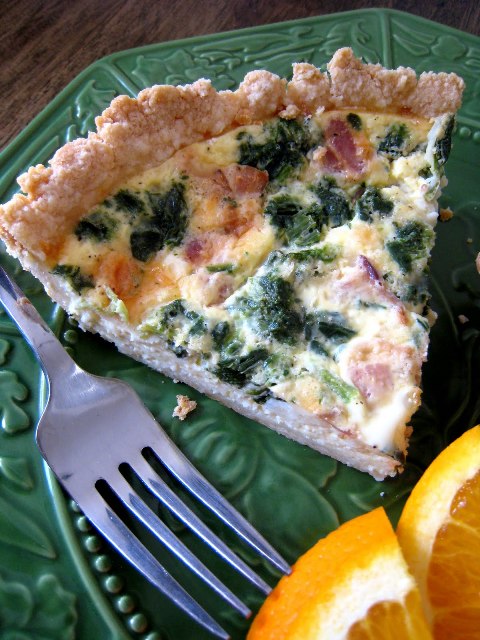 You can make and bake this quiche the day or night before. Just reheat it at 325 degrees for about 15 minutes before serving. You can also make this ahead as a freezer meal by freezing it unbaked and then thawing it completely before baking it.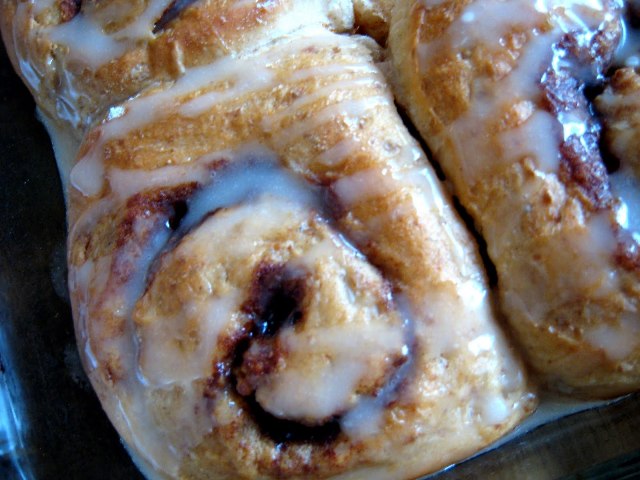 Prepare the rolls in the evening and store covered in the fridge overnight. Then bake and ice them in the morning. Be ready to hear "You're the best mom ever!"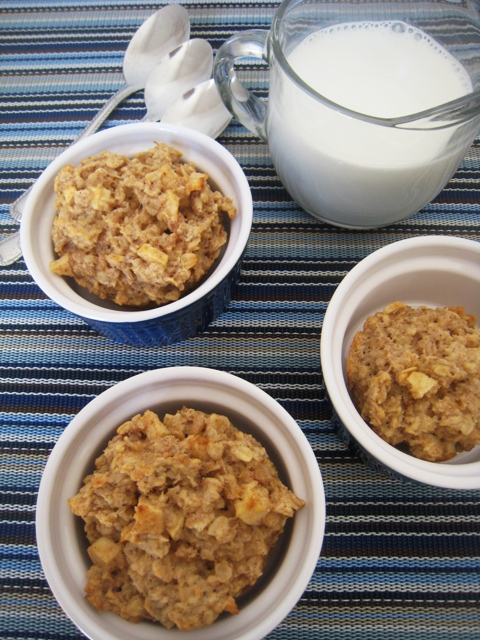 You can bake these ahead of time and wrap them individually to store in the freezer. These are great served warm with cream or eaten out of hand on the go. We never have them on hand long enough because the kids love them so much.
What's YOUR favorite make-ahead breakfast?
This post is part of the Kitchen Time Savers series. You can follow along this month as we explore lots of ways to make more efficient use of our time in the kitchen.