Going meatless at dinner time is a great way to save money. And it can be healthier, too.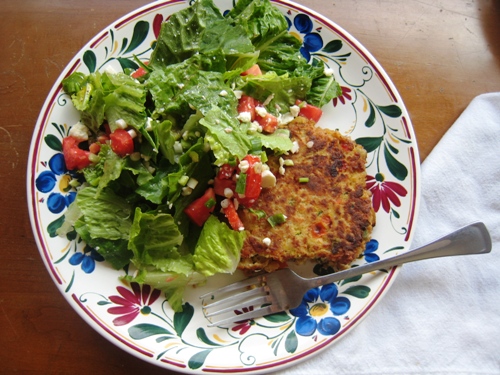 Molly wrote in recently to request a Meatless-themed Ultimate Recipe Swap. I thought for sure we had just done one, but searching the archives I found that I was mistaken. Since going meatless is not only healthier for us, but also more economical, it seems like a great theme to focus on this week.
All of us could use a little spare change, correct?
And believe it or not, meatless can taste fabulous. I had a great time developing the meatless chapter of my freezer cookbook last year. I was totally amazed at all the flavors that could be combined together and still pack a great punch without the meat! Those Vegetable Tahini Patties pictured above were one of my delicious discoveries.
I try to include at least one meatless meal in our dinnertime each week. Here are some of our staples: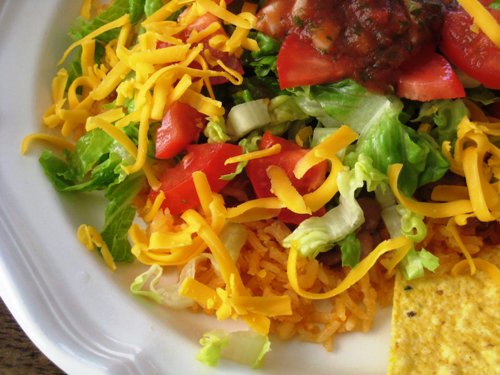 Beans and Rice – This is one of my go-to bargain meals. Beans are full of fiber and protein. Served with Mexican rice, and an array of taco toppings, home cooked beans are very satisfying. Top the rice with homemade or canned beans and then add shredded cheese, lettuce, chopped tomatoes, avocado, black olives, salsa, and sour cream. Serve with some chips or tortillas on the side.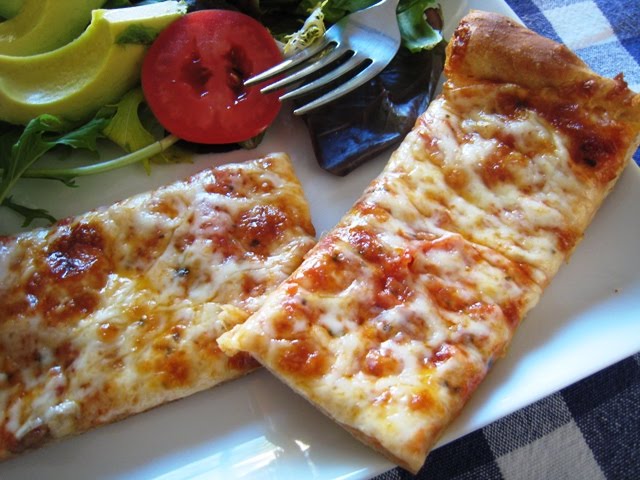 Cheese Pizza – While it's true that most of my crew prefers pepperoni, a cheese pizza can be an awesome meal, especially when you take the time to make some homemade sauce. A blend of both mozzarella and Monterey Jack adds great flavor.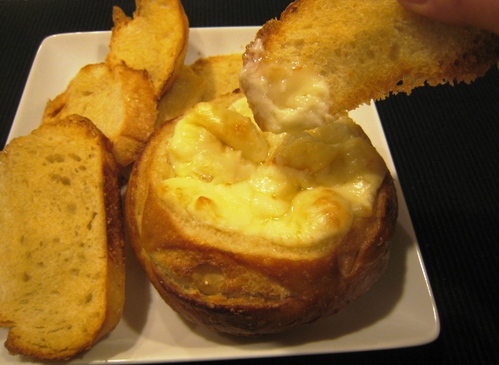 Garlic Brie Bread – I must admit that many of my meatless meals star cheese. And oh my! This one is fabulous. Fill a sourdough bread bowl with cubed Brie and serve toast on the side for dipping. Then eat the bowl. This is like fondue in an edible pot. We can eat just this for dinner with a side salad. So good!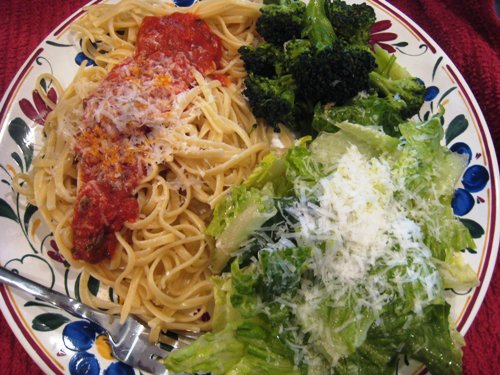 Pasta with Red Sauce, Salad and Veg – This is a weekly, quick-fix supper that doubles as a good, cheap eat. I've calculated the price of this meal as low as $3 for the whole family depending on the sales I found. Everyone loves it and if I add good bread, it's a double winner. I typically make my own red sauce and salad dressings to help offset the costs.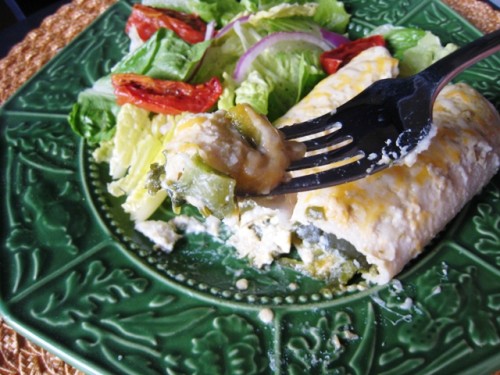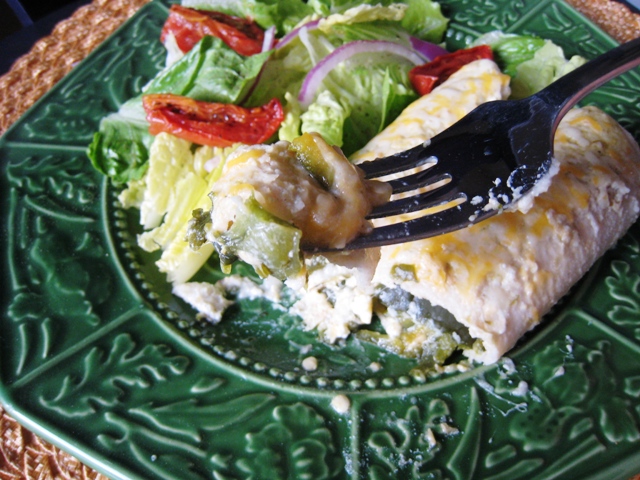 Poblano Chile Enchiladas – This by far a very, very favorite of hubs' and mine. These enchiladas, reminiscent of Chile Rellenos, are worth fighting for. Not all the kids love them as much as we do, so they get black beans and Mexican rice which I typically serve as side dishes with this meal.
How 'bout you? What are your favorite meatless meals?

URS Guidelines
Remember: Each week at Ultimate Recipe Swap, there is a posted theme. You are welcome to share any recipe that fits the theme and contains a link back to Life as MOM. If you're curious about the upcoming themes, I have a calendar here. This week's theme is Dessert.
If you have a recipe that fits the theme, please link it. However, things like Beef Strogonaff will be deleted from Chicken week because it doesn't contain chicken. Please keep this meme as helpful to others as we can.
And don't make me the bad guy! 

What are your favorite meatless meals?