Keep your kids skills sharp and their minds and bodies engaged over the summer. Life as MOM contributor, Jessie Leigh suggests five great places to look for summer enrichment.
Summer break is upon us! Or, at the very least, it's right around the corner. No more rushing to catch the bus and struggling to juggle homework with activity schedules. Ahhh… it's nice to breathe a collective sigh of relief on that one.
There are so many wonderful opportunities to keep skills sharp and learn new things through the summer months. Some of the very best, in my opinion, are those that happen organically, e.g. working on math skills while keeping score for a sport or expanding science vocabulary while exploring out in nature.
Structured activities are certainly not a requirement for a thriving learning environment.
Nonetheless, sometimes it's nice to have some planned activities. While I'm a huge advocate of allowing your children ample free time, I also think there are some wonderful programs out there that can add enrichment to the summer months.
Here are five different places we've had great success finding summer enrichment programs:
Local YMCA or Parks & Recreation Office
We do not have a YMCA in our town, but we do have a "Parks and Rec Department." Through Parks and Rec, we've taken swimming lessons, karate, gymnastics, and art and crafts classes. There are typically classes and clubs for all ages and levels offered through these local activity centers.
Prices tend to be reasonable and locations are usually quite central and convenient. Our Parks and Rec department releases a new class/course offering guide with each season. The programs available can also often be found online. This is a great way of exploring new activities for a modest fee!
Churches and Religious Institutions
Many different churches offer some form of Vacation Bible School. Some are non-denominational, some are specific to a certain faith group. These programs frequently offer opportunities to participate in songs, plays, stories, crafts, and free-play.
Depending on the size of the program, some may have impressive entertainment and bounce houses, while others will rely on simple games and a good old fashioned hose…. and that can be just as much or more fun!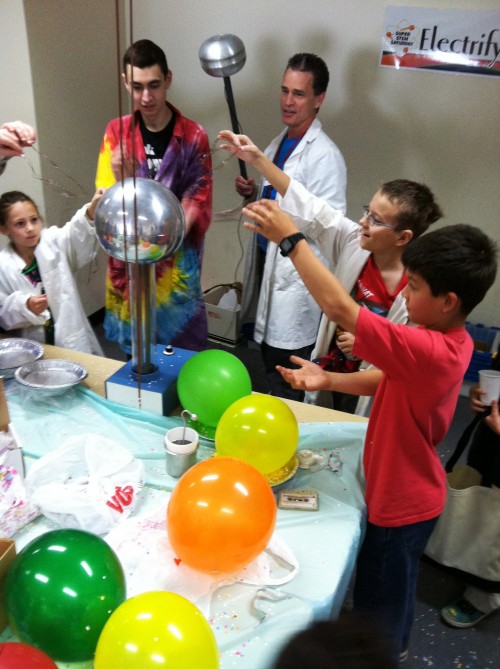 Programs Funded by Grants or Local Businesses
Right now, we are living in a day and age where much emphasis is placed on STEM programming. Science and math fields are growing, and it's becoming a real priority to attain and maintain the interest of our children in these areas at a young age.
Perhaps because of this, we've seen increasing availability of summer programs in these subjects around here. Last year, our son was lucky to be chosen to go to a wonderful summer camp called Tails to Tales. He went from 9:00 am until 3:00 pm every day for a full week and learned all about tons of local animals. Field trips, busing, and snacks were all included. Our total cost? Twenty dollars.
Federal grant money helps subsidize such programs and they can be really wonderful opportunities for our children. Keep your eyes open for announcements and fliers from the school; we found out about this one through a handout I found in his backpack!
Friends and Neighbors
I've told you all before about the summer camps I do every summer. My children adore learning about special topics they've selected, and I love being able to help them expand their minds and keep their skills sharp. This summer, my older two are already asking if they can have friends over to take part in a couple of the camps with us. I don't see why not!
Talk to friends and neighbors about what they're planning for the summer. You might find that you can both lighten the load and increase the learning by sharing responsibility for coming up with enriching entertainment.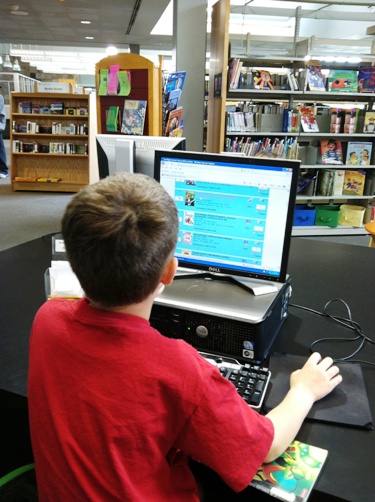 Libraries, Schools, Colleges, & Universities
Finally, don't forget the places you most frequently turn for learning opportunities. Libraries often offer summer programs for children that range from story hours to reading challenges to special presentations. Ask your children's librarian for a list of offerings and see if there's something that might be a good fit.
Some local schools offer special summer classes and clubs beyond the usual "summer school." Don't forget to look beyond the K-12 system, too. My husband and I both recall some fabulous enrichment programs we did as children that took place at local colleges and universities. I spent a week studying archaeology and drawing with pastels. Pretty cool stuff!
As you set about planning a fabulous summer, I hope you allow plenty of time for relaxing and exploring. But, if you want to find some supplemental activities to fill these long, sunny days, I hope the above ideas have given you a good starting point.
Got a favorite summer enrichment program?
Tell us about it!
– A mother of three, including a 24 week preemie, JessieLeigh is a determined advocate for even the tiniest of babies. She can be found celebrating life's (sometimes unexpected) miracles and blessings at Parenting Miracles.