5 Frugal Food Tips for Family Travel
As an Amazon Associate I earn from qualifying purchases. For more details, please see our disclosure policy.
We're a foodie family, so we love to eat on vacation. We have a few traditions that we keep to.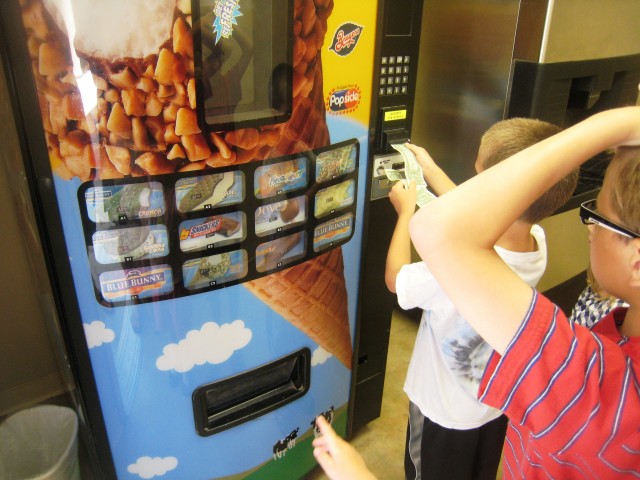 Over the years, we've developed a few things that we like to do on vacation that make the trip easier and more fun. They are random and fun, and things that we rely on make family travel special.
1. The kids get a vending machine allowance.
If we stay somewhere that has a vending machine, the kids get $1 a day to spend. This is particularly fun since I rarely buy "junk food". It's a tradition that our kids absolutely love.
2. If there's a kitchen, I bring some freezer meals.
Whether it's a condo kitchen or my mother-in-law's, I try to bring at least one pre-prepped frozen meal. It stays cold in a cooler during the drive and then I know that I have a yummy, allergy-free meal that my family likes that is ready to go.
3. We let the kids pick things out at the grocery store.
I am not one of those moms whose kids can convince her to buy junk at the grocery store. I was one of those kids. I know how it works. But, we do let them choose fun food at at the grocery store when we hit the road. The kids particularly loved this during our sugar fast last spring since their every day fun food was pretty limited.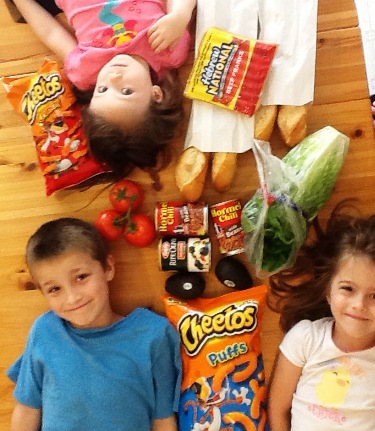 4. I read restaurant menus of our destinations in advance.
I personally take a long time to decide what to order at my favorite restaurant, so I know I need extra time at a new place. For vacation, I like to have time to study the prices and figure out an economical hack to the menu. Feeding eight people can be pricey, so a little study time helps me get creative.
5. Find a special food to make into a tradition.
Over time, as we've revisited certain locales, we develop traditions as to where we go eat on repeat visits. For instance, my husband and kids love eating at The Stove in Mammoth. In Santa Barbara, we always get smoothies at Blenders. In Santa Clarita, we for sure eat at Stonefire Grill.
Do YOU have a special food tradition for vacations?
Travel with Kids
This is part of the Travel with Kids series. Every day in October, I'm posting tips, tricks, and tutorials for making all your travels fun, frugal, and family-friendly.
Be sure to read through the archives in case you missed a post.