5 Simple Gifts to Make
As an Amazon Associate I earn from qualifying purchases. For more details, please see our disclosure policy.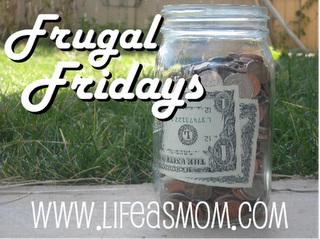 Christmas is coming, the goose is getting fat….
OK. I know, fall has just begun. But, Christmas is just a short ways away. And if you want to make your presents this year, now would be a good time to start thinking about that, if you haven't already.
Making homemade gifts can be an excellent way to save money at the holidays. Planning ahead and looking for sales on materials can save you even more. Short of ideas?
Consider some of these simple gifts to make:
What do YOU do to save money?
Share your favorite money-saving ideas today. Leave a link to a post that shares some frugal wisdom. (Please no giveaways or deals posts. Teach us how to fish!)