5 Simple Gifts to Make
As an Amazon Associate I earn from qualifying purchases. For more details, please see our disclosure policy.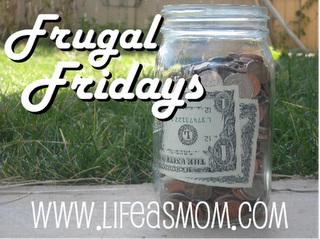 Christmas is coming, the goose is getting fat….
OK. I know, fall has just begun. But, Christmas is just a short ways away. And if you want to make your presents this year, now would be a good time to start thinking about that, if you haven't already.
Making homemade gifts can be an excellent way to save money at the holidays. Planning ahead and looking for sales on materials can save you even more. Short of ideas?
Consider some of these simple gifts to make:
Put dinner in the freezer – Give some early gifts this year and arrive on friends' doorstep with a meal that they can stash for a busy winter night. While you might not want to get cooking this weekend, you can start planning. Think of who to cook for, what you'll prepare, and how you'll package it. Planning in advance gives you the opportunity to get crafty and really wow them.
Prepare a tea party – Create beverage baskets with different teas, coffees, or even cocoa mixes. You've got a few months to search for affordable cups, baskets, and little extras like special spoons or sugar cubes.
Make muffin tin crayons – These chubby little crayons are a great hit for kiddos and a fantastic way to reuse the broken stubs you still call crayons. Add in a coloring book or a sketch pad and you're good to go.
Give a muffin kit – I love, love, love this all-purpose muffin mix. And it makes a great gift, too. Stock up now on baking supplies and packaging materials. Make it a little more special with ribbons and colored tags.
Build a breakfast basket – take the Muffin Kit up a few notches by including other baking mixes as well as some Cranberry-Orange Granola. You'll be a hit on Christmas morning!
What do YOU do to save money?
Share your favorite money-saving ideas today. Leave a link to a post that shares some frugal wisdom. (Please no giveaways or deals posts. Teach us how to fish!)