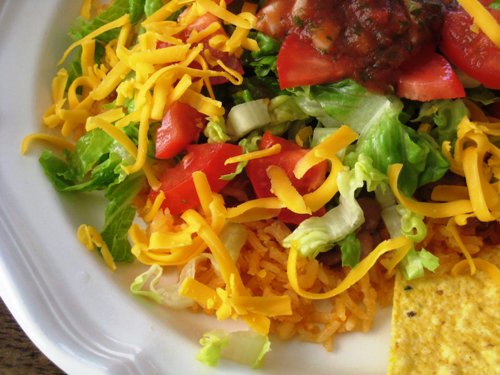 Today I'm over at Food Your Way, sharing simple supper ideas created from pantry and refrigerator staples. From the post,
Weeknight dinners can be harried. Homework, music lessons, club meetings, gym workouts — these good things can keep you out and about during rush hour. The siren song of the drive-thru can be tempting on those nights.

You know that homecooked is better and more economical, but do you have what you need at home? Or do you have to run by the crowded grocery store at the end of a busy day?

Solve a week's worth of dinner dilemmas by keeping the fixings for these five easy meals on hand.
Pop on over to the post to see what these go-to meals are and to share your own ideas in the comments section.