Cavity prevention in kids doesn't have to be a chore. In fact, there are some simple strategies you can incorporate into your family's daily life to make it easy.
I was compensated by ACT for my time on this sponsored post. All opinions are my own.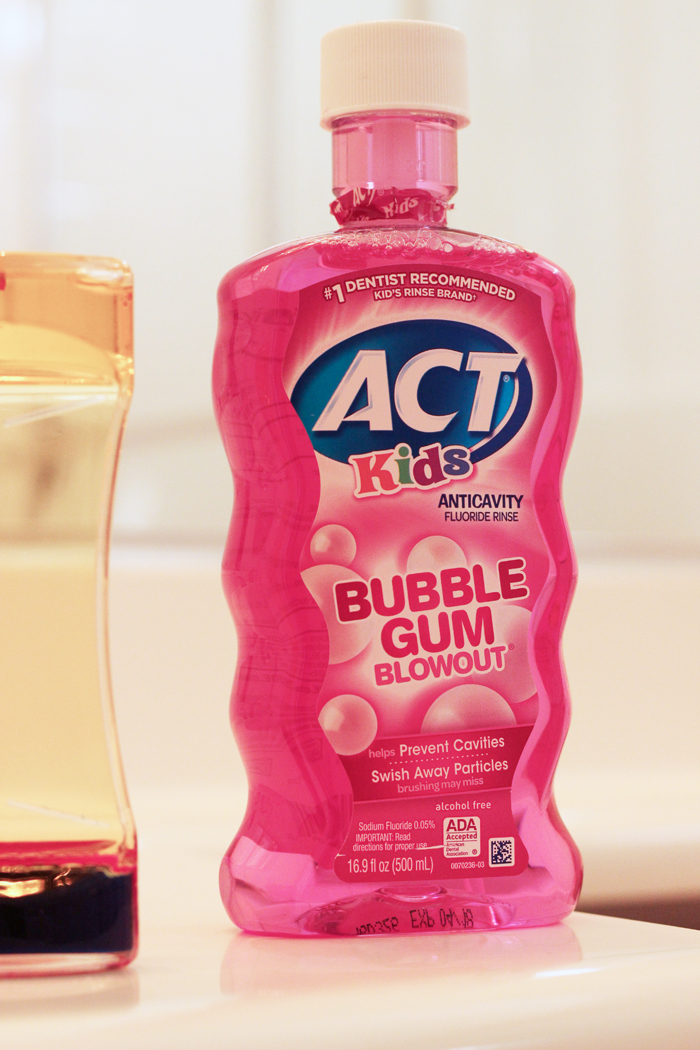 Good dental habits are made, not born. No child ever sprang from the womb, eager to brush and floss. Instead, it's up to us parents to teach our kids good dental care habits and help them help themselves, as it were, when it comes to cavity prevention.
I learned this the hard way in my early years of parenting when we paid for our own dental insurance or didn't have any. Cavity prevention in kids takes on a whole new meaning when it helps you keep money in your pocket!
Unfortunately, there was a season when a couple of our children were invariably having teeth filled due to cavities. Part was genetics – I have hard teeth; my husband has soft. Said children took after his side of the family. The other part, though, was behavior. There were certain habits that had to change.
It's been years since any of the FishKids had a cavity, knock on wood. Part of it may be happenstance, but I'm pretty sure preventive measures have played a role as well.
Strategies for Cavity Prevention in Kids
As we approach Candy and Sweets Season (aka Halloween, Thanksgiving, and Christmas), consider these simple strategies for cavity prevention:
1. Ditch the soda.
I used to be a regular soda drinker. In fact, one to two sodas per day was my norm. A particularly rough day might have called for more. My kids developed an affinity for sugar water as well. Go figure. It was part of our regular weekly pizza nights.
And then it wasn't.
I no longer purchase sodas. Ever. The kids might get one at the movies or the occasional meal out where a drink is included, but we no longer keep soda in the house. This has made a huge difference in our dental health.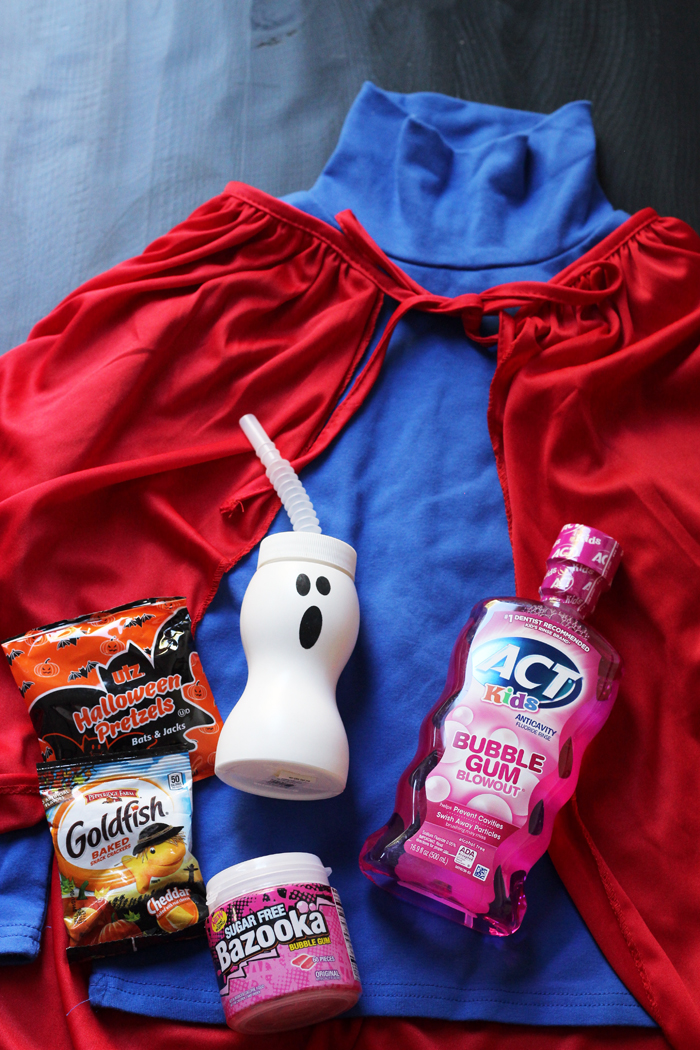 2. Limit candy opportunities.
There are a few key occasions during the year when my kids receive candy: Halloween, Christmas, Valentine's, and Easter. While I limit how much everyone can eat in a sitting, it drives me crazy that we have bags and bags of the stuff for weeks afterward.
My littles are counting down the days until Halloween, but we've already made a deal. After they enjoy their favorite treats, I'm buying it back. FishChick8 is already shopping the Lego aisle to see what she can buy with her trick or treat earnings.
It may not be cheap, but I'd much rather hand out cash instead of candy to my own children.
3. Choose a great dentist.
Somehow I lucked out when I randomly chose our dentist. Her office was by the library, the only location I was familiar with in our new town. Eight years later, she continues to be one of our favorite health professionals. And my kids LOVE to go to the dentist.
Okay, maybe the teens don't love it anymore, but all the kids have enjoyed their dental visits since they were toddlers. (We started every kid at age 3.)
Knowing that they like and trust their dentist has made dental care a positive thing for our kids. It helps that the hygienists are awesome as well.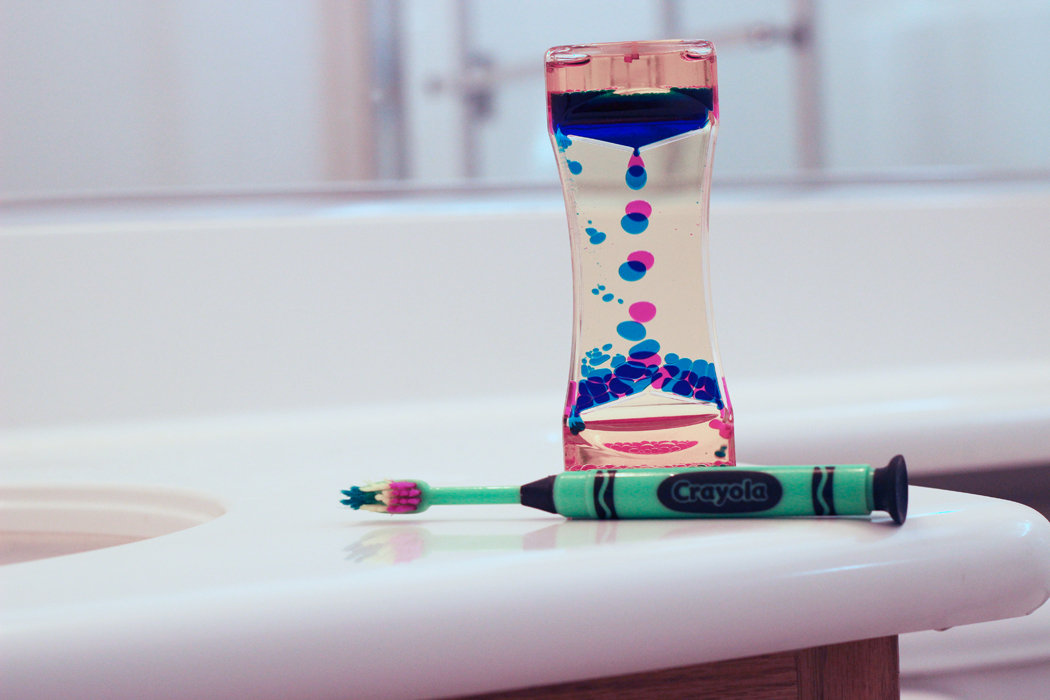 4. Make brushing easier.
Regular brushing is key to cavity prevention. It's also proven that kids will forget or avoid it if it's hard to do. We've learned that making it a regular part of the day, part of my kids' Morning and Evening High Fives, a must-do is important.
Making sure that they have toothpaste and toothbrushes they like is also critical for making it happen regularly.
5. Try an anticavity rinse.
Using an anticavity rinse after teeth brushing can help strengthen teeth and prevent tooth decay – and it only takes 60 seconds. For FishChick9 it's also proving to be a fun little addition to her dental care routine. My girls love this new timer that ACT sent us. So cool.
Ranked as the #1 recommended children's mouthwash by pharmacists in the 2016 OTC Guide from Pharmacy Times, ACT Kids Anticavity Rinse can play an important role in cavity prevention in kids.
Win an Anticavity Goody Bag from ACT
ACT recently sent me an Anticavity Goody Bag and this week, they are offering one to a Life as Mom reader, as well. The goody bag is complete with ACT Kids Anticavity Rinse, a bubble timer, dentist-friendly Halloween treats, a water bottle, and trick or treat bucket. To enter: Simply complete this form:
This giveaway is open to US residents 18 years or older. One winner will be chosen randomly and notified via email. This promotion ends Friday, October 28, 2016, at 8 pm PST. The information you provide here will only to used to deliver the prize to you if you win. One entry per person. Friends and relatives of Jessica Fisher are not eligible to win.
What are YOUR favorite strategies for cavity prevention?