5 Small Ways to Save on Food Costs
We are a participant in the Amazon Services LLC Associates Program, an affiliate advertising program designed to provide a means for us to earn fees by linking to Amazon.com and affiliated sites. We participate in other affiliate programs as well. For more details, please see our disclosure policy.
We're trimming the sails this month. We got another hit from the Money Pit aka our rental property in Missouri. The previous tenants trashed the place and now we're unloading thousands of dollars in repairs on a house we don't want in a town where we don't live.
So, it's beans and rice for this house — and all kinds of other ways, big or small, to cut costs. Here are five ways that I'm saving money in the kitchen:
1. Cook simpler meals at home.
Wherever possible, I'm trying to avoid eating out. Kids' birthdays get a pass as do certain days when craziness trumps all else. But, for my birthday, we cooked and ate at home. When not cooking for the cookbook, I'm trying to prepare simpler meals with fewer ingredients.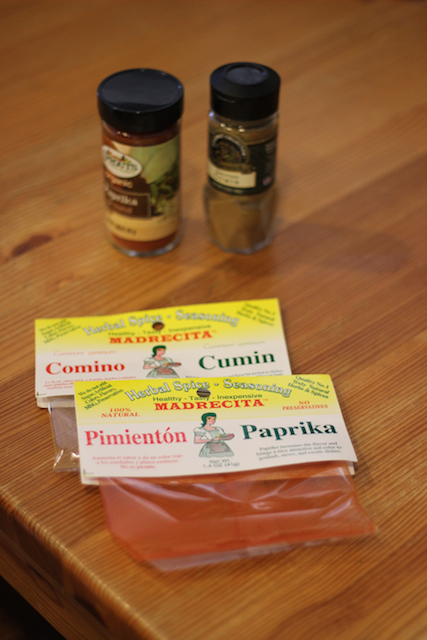 2. Purchase spices in small plastic bags or in bulk.
Most of the time I buy large containers of spices at Costco. But, Costco doesn't always have big containers of the spices I want. Since I need them really fresh for recipe testing, I fell into the practice of buying small jars. At some grocery stores these run $5 to 10, but at Sprouts they are a bargain at about $3.50.
This week when I needed to replenish a couple different ones, I found the small packets of spices for $1.25ish. Boom. Saved a couple bucks right there.
3. Pack milk and cereal for lunch.
FishPapa has been grabbing lunch out for about a year or so now. He never spends a ton — but it's that little bright spot in a crazy day of work. Lately to curb costs, he's been buying a half gallon of milk and packing a few boxes of cereal to take to work. Supplemented with fresh fruit, he's got a mid-day meal that costs about a buck a serving, if that.
Cereal is one of his comfort foods, so he doesn't mind it, and co-workers have joined him so it's serving as a community builder, too.
4. Buy in bulk from Amazon.
Recently, I found out that I could get some regular grocery purchases for cheaper on Amazon — with free shipping. I ordered a case of rice cakes and am rationing them so we don't eat the whole box in a week. We're saving a few bucks and it's one less thing for me to go buy.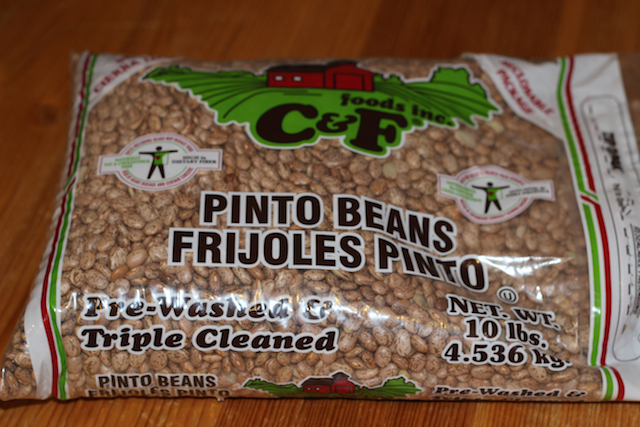 5. Back to beans.
Beans and rice make a great meal. Cooking beans from dried instead of buying cans is much cheaper. Beans are back on the table, boys!
These aren't the most brilliant ways to save, nor are they saving us thousands, but every little bit helps.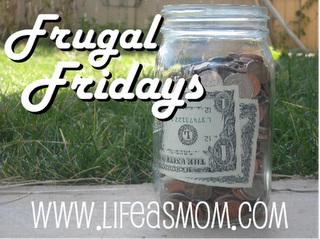 This is Frugal Friday. In an effort to make these weekly financial discussions more interactive, I'm no longer posting a link-up. Feel free to leave a link in the comments. But better yet, chat with us on today's topic.
How have YOU saved money recently?