5 Systems to Make Back-to-School Easier on Mom
We are a participant in the Amazon Services LLC Associates Program, an affiliate advertising program designed to provide a means for us to earn fees by linking to Amazon.com and affiliated sites. We participate in other affiliate programs as well. For more details, please see our disclosure policy.
Back-to-School can be a great season of change and new beginnings. Life as MOM contributor Prerna offers ways to make the back-to-school transition easier on Mom.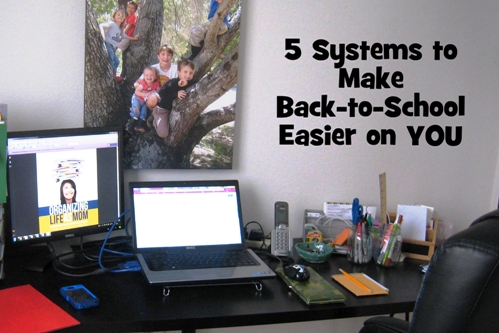 Whoosh! Did you hear that? Summer's speeding past and before we know it, it'll be time to get back to school runs, homework and more! I know. I apologize if I just burst that lovely summer bubble for you.
But here's the thing, school season can be enjoyable and fun if you have a few systems in place. Yes, systems for the home. Systems that'll make your life as multiple-hat-wearing mama easier.
Here are my 5 systems for a perfectly sane and stress-free school year:
1. Ease into a Back-to-School Routine
I recently shared a 15-day step-by-step checklist on getting into a back-to-school routine. Fifteen days, Prerna? Yes, easing into a routine or schedule is one of the best ways to ensure you'll stick to it and not get overwhelmed with waking early, time for homework, volunteering, and more.
So, start now and start small. Yes, be the tortoise.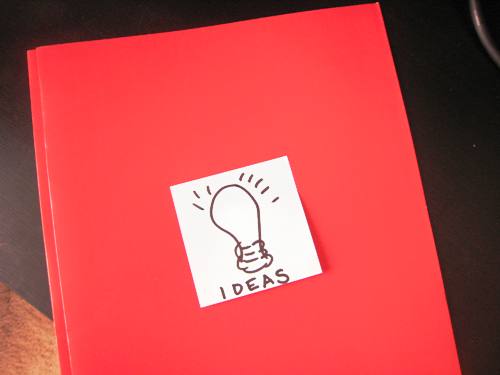 2. Create a File with Must-Haves-for-School Inspiration
Now I realize that while packing a homemade lunch is HUGE for me, it may not be the same for you. For you, it may be putting together a seriously awesome class project. Whatever is YOUR must-have; put together a file, either print or digital, to store ideas and inspiration for it. I have an Evernote notebook just for school lunch ideas. So, when I plan the weekly lunchbox menu, all I need to do is flip through it, pick my 5 faves, make a grocery list alongside and
am done. 10 minutes, start-to-finish. Nice, huh?
So, start filing away inspiration and ideas for what you would want to do from scratch during school days.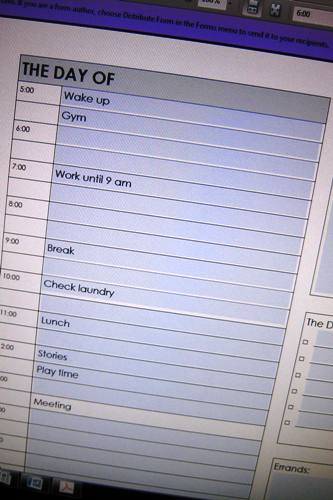 3. Review and Revise Working Hours
Whether you work-from-home, outside of home or are stay-at-home, you are working. So, review your working hours and see what chores, tasks, projects you can tackle when the kids are at school. This will help you know how to structure your days without getting stretched in a million different directions.
4. Create a School Station
Earmark an area of the home which can be a school station for parking backpacks, jackets and mittens as well as keeping school notices and calendars in one place. Put up a desk, a bulletin board and a row of coat hooks and you're set. This area will save your sanity during manic school mornings when you need everyone to be ready and out of the door on time.
5. Stay Fluid
Finally, this isn't a system really but a mindset. However, it is one that will keep you from screaming fits when things don't go as per your plan. Ahem, ask me how I know! Yes, it is important to stay fluid. Despite the most well-thought out systems and the precise scheduling, things will and do go wrong. Staying fluid will keep you and your family happy and that, my friend, is way more important than packing something store-bought for lunch when you're running late.
What are YOUR back-to-school systems?
Share with me in the comments!
– Prerna Malik is a mom, a wife, a writer and woman who believes in parenting with love, being postively productive, and creating a home that invites you to put your feet up and relax. Check out her free eBooks on organizing and productivity to get literally, hundreds of ideas on how to get organized on a shoestring budget, right now.