Now is a great time to consider what's working in your homeschool and what resources you can take advantage of in order to bring about positive change.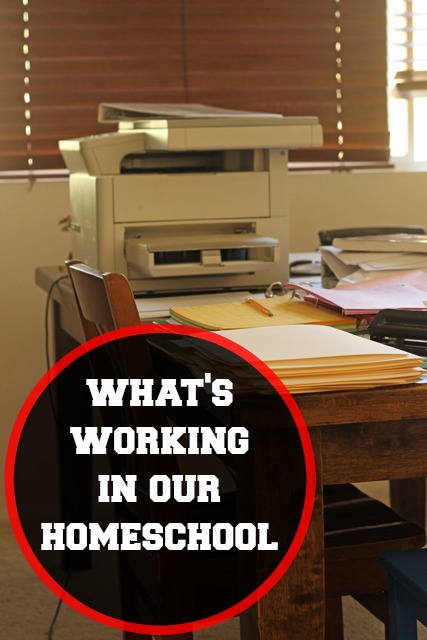 January is that halfway mark in the school year when teachers, homeschool or not, need to reassess what's working and what's not. Last week JessieLeigh made a great case for parents to do a double check in certain areas in order to set kids up for success for the remainder of the year. Today, I thought I'd share which things are working in our homeschool setting.
I started out this school year the best we have in years. Part of this was really good planning on my part and knowing that we'd be away from home for a month. While I certainly consider our European trip as an important part of our kids' education, I was hoping we'd get ahead of the game in August so we weren't behind in academics when we came back. That didn't happen exactly as I had hoped. We're not quite as ahead as I had hoped.
January can be rough on a homeschool mom. We see how far we have yet to go.
While there are certainly things that could stand some improvement, I'm going to cut myself some slack. Someone's been ill at our house for the last month and the daily schedule has kind of been in upheaval thanks to the holidays and an influx of doctor and dentist appointments.
So to accentuate the positive, here are five things, five teaching resources, that are working well in our homeschool: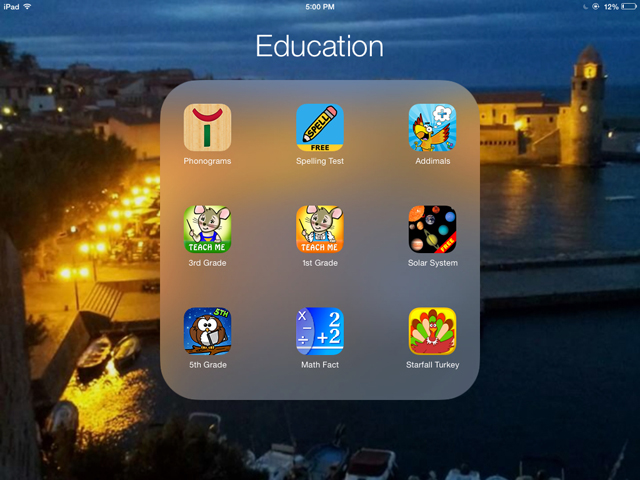 iPad Apps
I got an iPad 2 for my birthday in 2011. It feels ancient, but it's still ticking. Over time, I've added a number of apps to reinforce what the kids are learning in their other schoolwork. Some of our current favorites include: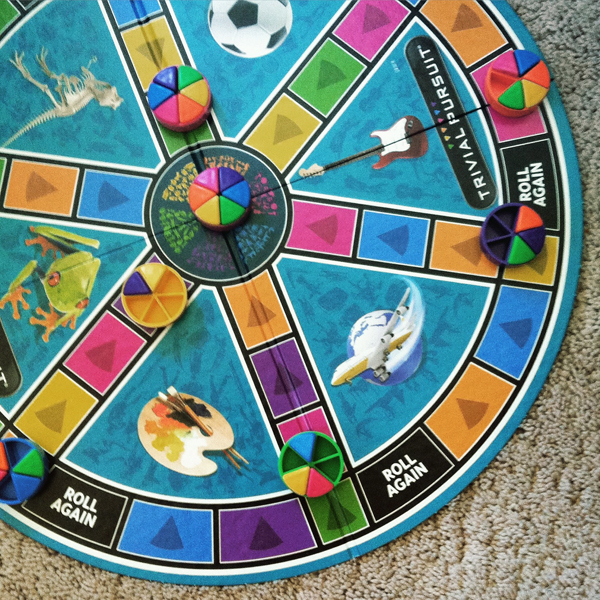 Trivial Pursuit
Trivial Pursuit was one of my very favorite games as a child. I saved up big bucks to buy the original Genus edition, right around 1982 or 83. I still have it along with the Genus 2 cards I bought later. While Christmas shopping last month, I saw the Family version. It comes with parent and child cards so everyone can play.
It's pretty thought-provoking and a nice break from regular academics. As we memorize the cards that come around again and again, we're learning about history, geography, and the world in general.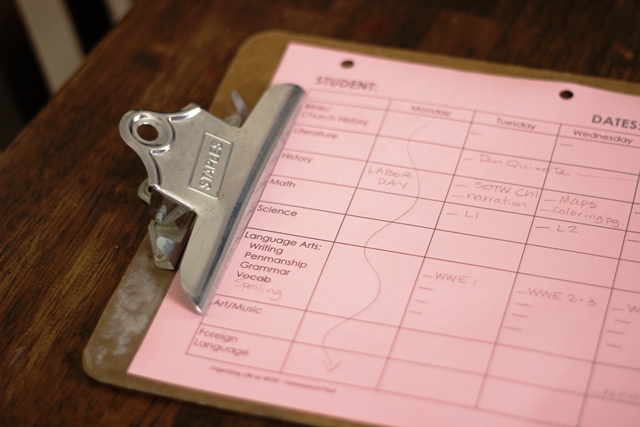 Assignment Sheets
Proper planning will make a great day! When I get the kids' to-do lists ship shape in advance of Monday morning, we all seem to do better. I've got books and resources ready; and they are all set to get to work.
You can read more about our school lists here. I've created several versions of assignment sheets as well as some blank ones in the Homeschool Add-on Pack.
Aleks
Years ago, a college friend-turned school teacher recommended that I supplement our Teaching Textbooks with ALEKS. I didn't really take her advice until now when one of my kiddos is really struggling. Although is he is super musical, he just doesn't like math, saying that he doesn't "get it". So, we're giving ALEKS a whirl. He tried it out for their two-day trial and then we decided to commit for 6 months.
The algorithm of ALEKS is supposed to be able to determine what part of the coursework the student has already mastered and what he has yet to learn. So far, FishBoy12 likes how it's set up and is willing to give it the old 7th grade try.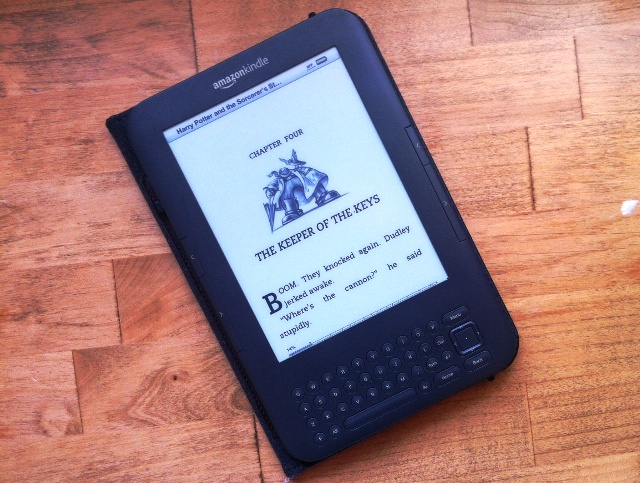 Kindle and Kindle App for iPad
What would I do without Kindle and Kindle for iPad app?! Well, seeing as our old Kindle died on vacation, I'll tell you. I bought not one, but two replacements during the Christmas sales. I even got one for $29 after a rebate at Staples. Booyah. Actually, one was a gift for FishBoy17. He's off to college in the fall and a Kindle seems like a good tool for him to have.
Along with Kindle Unlimited and our library's OverDrive system, we can easily borrow books for cheap or free. (Be sure to check Janel's tips for other frugal Kindle options.) With two Kindles, an iPad, and FishPapa's mini, we're set for e-readers and can keep the kids supplied with new reading material.
Certainly, these things don't encompass the whole of our homeschool, but they are great resources that we are benefitting from. Looking at what we're doing well gives me confidence that we can make it through the year successfully.
What's working for YOUR homeschool?
Disclosure: