5 Ways to Be Generous with School Supplies
We are a participant in the Amazon Services LLC Associates Program, an affiliate advertising program designed to provide a means for us to earn fees by linking to Amazon.com and affiliated sites. We participate in other affiliate programs as well. For more details, please see our disclosure policy.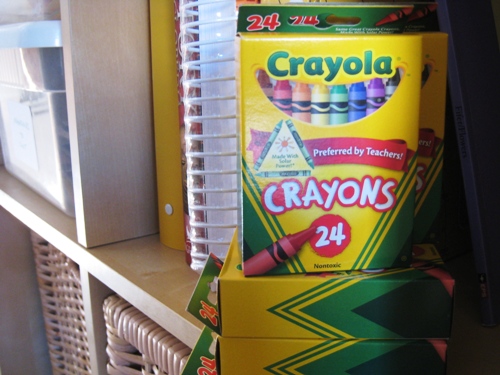 Now is the perfect time to stock up on school supplies. Not only can your own children put them to good use, but you can use them for other things, like cool journals like my sister made. Last year I shared 7 Creative Uses for School Supplies. But there are even more things you can do with a surplus of paper, crayons, pencils, scissors, and clothing that you might find on sale.
Take advantage of Back to School sales to help your fellow man:
Give at Christmas time – Stock up to give to Operation Christmas Child or Love in a Shoebox in a few months. You may have to store items for awhile, but it will feel so great to give generously, especially if your own budget is limited.
Give to those without a home – Fill backpacks with school supplies and basic clothing items and toiletries to donate to your local foster children's services, homeless shelters, or safe houses for moms and children in need.
Give locally – Donate to your school's art program or to your local church or synagogue.
Give to the sick and hurting – Create busy boxes for hospitals and doctors' offices. JessieLeigh created small waiting room packages that were a huge hit.
Give to those with less – Take a few extra sets to your child's school so that needy children there need not be embarrassed to go without.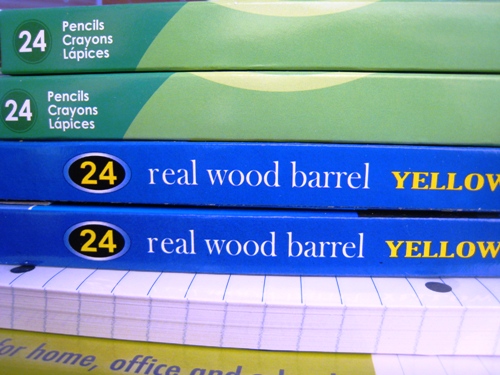 I bet you know of even more ways to share out of your plenty.
How else can we be generous with school supplies?