5 Ways to Have an Easier Holiday Season
As an Amazon Associate I earn from qualifying purchases. For more details, please see our disclosure policy.
As we roll into December, let's end the year on a high note. Consider these strategies to how you and me both can have an easier holiday season, while still celebrating the festivities with friends and family.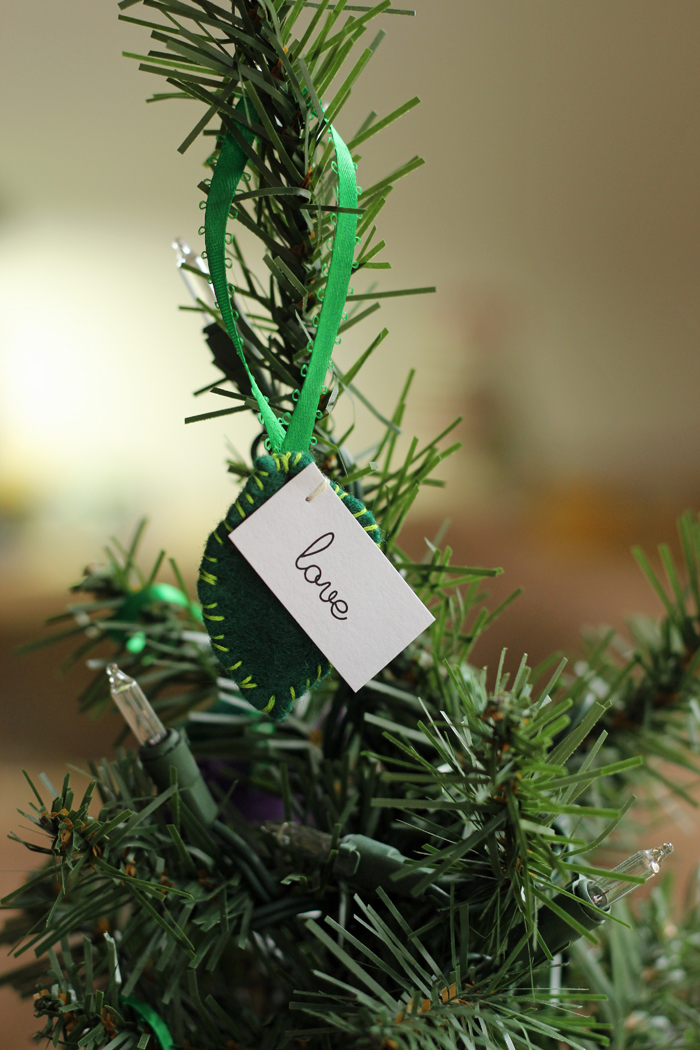 I think the "holidays" have officially begun. That means all kinds of crazy and fun things to do are making their way onto the to-do list. Since Thanksgiving was early this year, we've got a little extra time, so let's make the most of it!
Let's take a few minutes to get ready for it. Experience tells me that having a game plan in action will help our homes, our families, and our mental health. Ready to do a little planning ahead?
Consider these
5 Ways to Have an Easier Holiday Season
1. Get your calendar out.
Do you know what's on the horizon? When are those play rehearsals? Work parties? Church potlucks? Set up a master calendar and figure out where you need to be when.
While you're perusing the next 31 days, consider what you can say no to. Yes, say no. Be sure to leave your family plenty of breathing space. You do not need to do everything. Think about the most important things and give them priority.
2. Choose your priorities.
Speaking of which, what is the most important for this month.? Is it really special for your family to bake cookies together for Christmas? Do you look forward to assembling a Christmas puzzle or watching a holiday movie? Then make sure you put those on the calendar. All too often we plan for outside engagements and forget to carve space for family activities.
Talk to your husband and kids and see what they want to do this season. What is important to them and how can you work it into your December?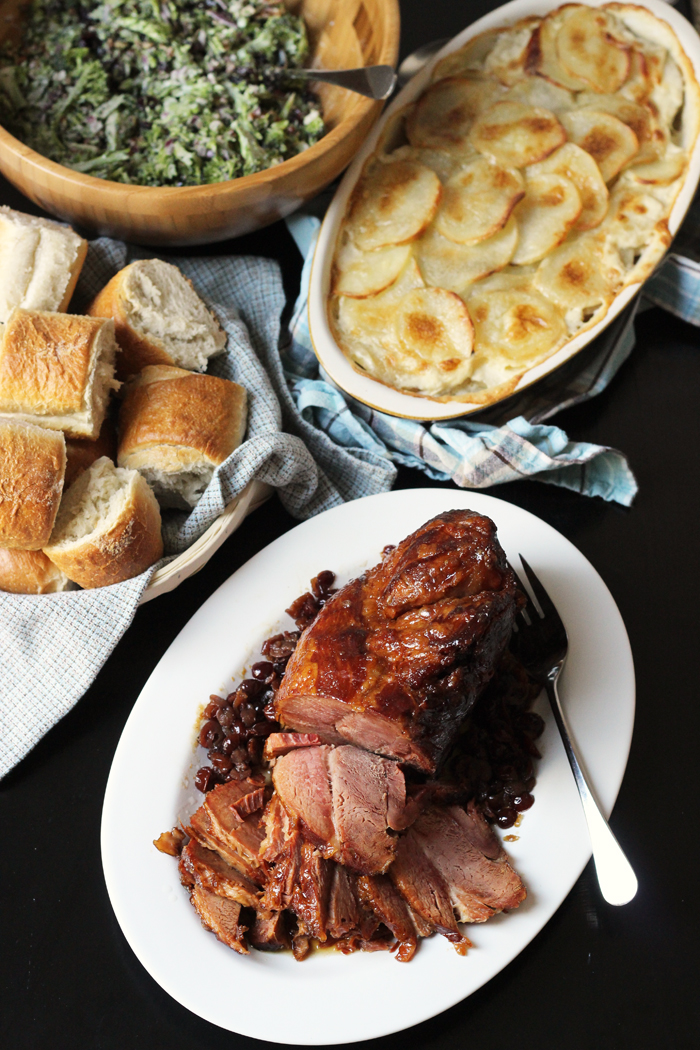 3. Make a meal plan.
I can't tell you what relief I feel in having our meals planned for the whole month. I've done this for years and it's always been so very helpful. I choose some of our family's favorite meals and plot them out for the next 30-31 days. Sure, we might veer from them a bit, but at least I have an idea of what we'll be eating — and how I should be shopping.
Planning a month of meals at a time totally makes me feel on top of things.
4. Set up your card-writing/gift-wrapping center.
If you plan to send cards or give gifts this season, gather all the supplies in one place. If you've got your cards, stamps, address labels, packing tape, scotch tape, wrapping paper, ribbons, and gift tags in one place, you'll be set for quick and easy wrapping.
Last year I wrapped as orders arrived — instead of burning the midnight oil on Christmas Eve — and it was a GAME CHANGER.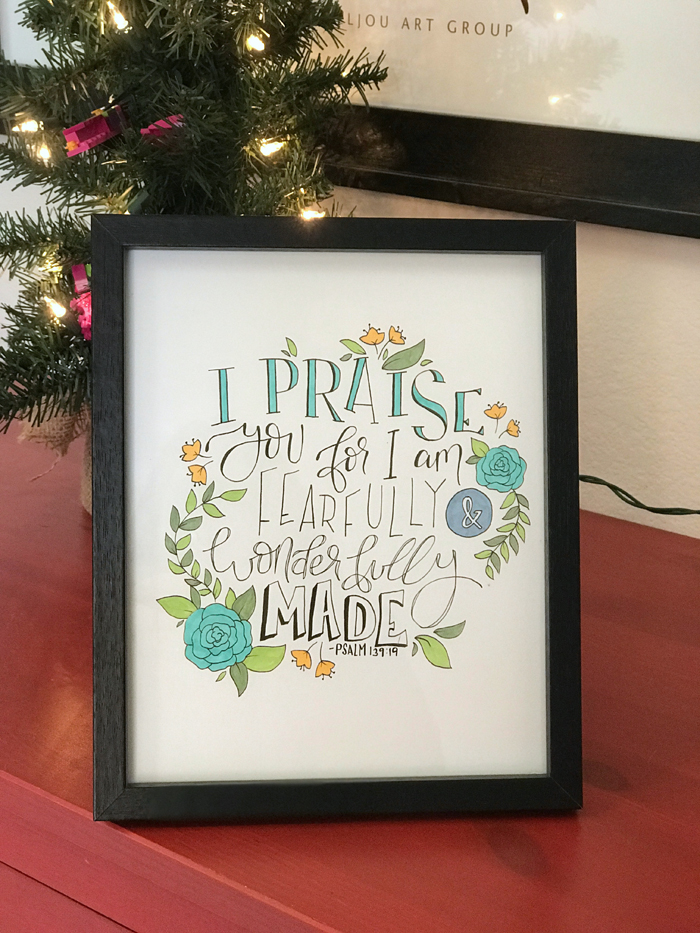 5. Plan for Mom-time.
While you're looking at your calendar, carve out some time for you to do something restful. I once used to get defensive about the idea of Mom-time, worrying that it would be perceived that I didn't like being with my kids. I love being with my kids.
I also like being alone. And it's okay to do both. Treat yourself to something fun. Take a nap. Stay up late reading a book. Make sure you're eating food you love.
Remember why you're celebrating in the first place. Take a deep breath and enjoy these last days of the year.
These are five ways that I'm planning to enjoy the end of the year.
What do YOU have in mind to make things easier this holiday season?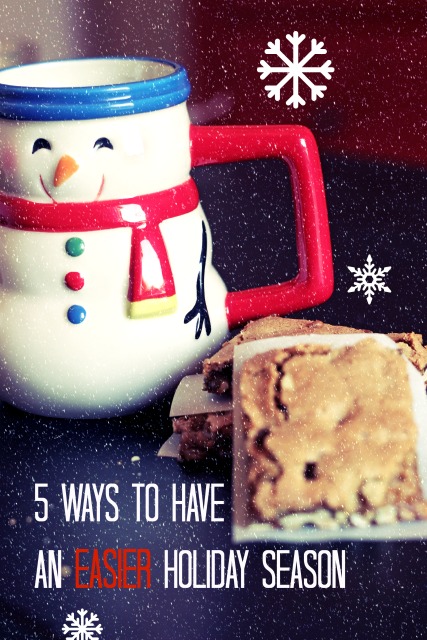 Originally published December 1, 2014. Updated November 28, 2017.