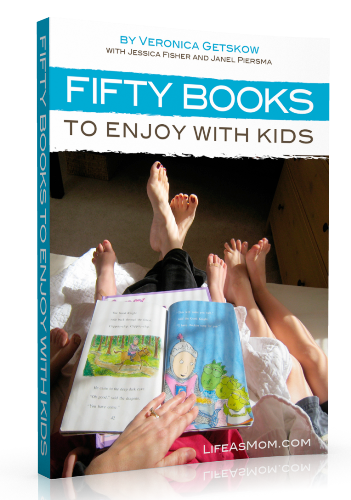 When I first started homeschooling, I asked my mom, Dr. Veronica Getskow, an early childhood development guru, if there was a book to help me give my kids the same literature-rich experience with hands-on activities that she had given me.
It was so much second nature to her, that I think she didn't realize that some of us would need a guide book to help us pull it off.
Finally, she wrote the book I had always wanted: Fifty Books to Enjoy with Kids. It's a reading guide with 50 book recommendations and activities and recipes to help you "extend" the reading experience with your child.
The activities are good for elementary school kids, so don't feel like you can't do it if you no longer have preschoolers.
Today (Monday February 2, 2015) is the day when the Caldecott award winners are announced. My mom is a huge fan and collector of the Caldecott's. In honor of great books and getting kids reading, her ebook is FREE for today only. Tomorrow the price goes up to $4.99. Get it while it's hot.