A weekly soup night is a good thing – great for using up leftovers, eating a bit more economically, and taking a bit of guesswork out of your meal plan.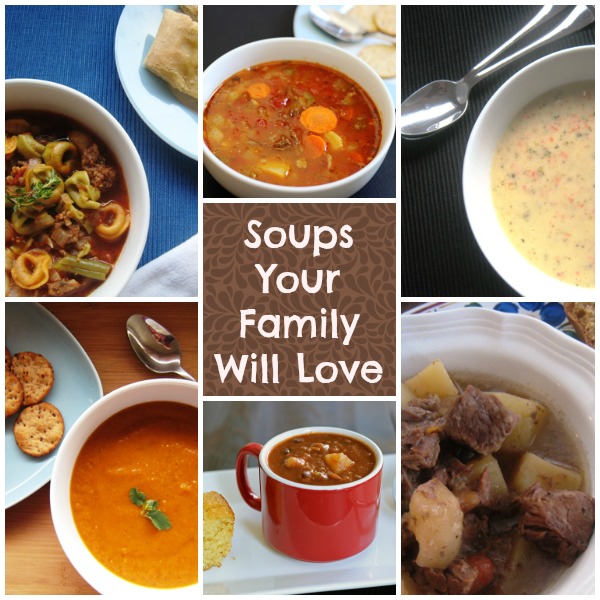 Next to salads and sandwiches, soups are probably my favorite menu items. They are warm, filling, and comforting. They take hardly any work. They use up all kinds of random bits in the fridge. And when paired with good homemade bread, a bit of cheese, and maybe a glass of wine if you indulge, they make a rocking meal.
In the cooler months of the year, soup night is a regular theme in my meal planning. It takes the guesswork out of what to make for dinner and it's so stinking easy!
Conversely, soup also lends itself really well as a make-ahead meal; read this post to learn how to makes soups for freezing. You'll be so impressed with yourself when you beat the can at its own game. Download this Freezer Cooking Plan for Soups, Stews & Bread to help you pull it off quickly and easily.
Here are some great soups I promise your family will love:
Stovetop Soups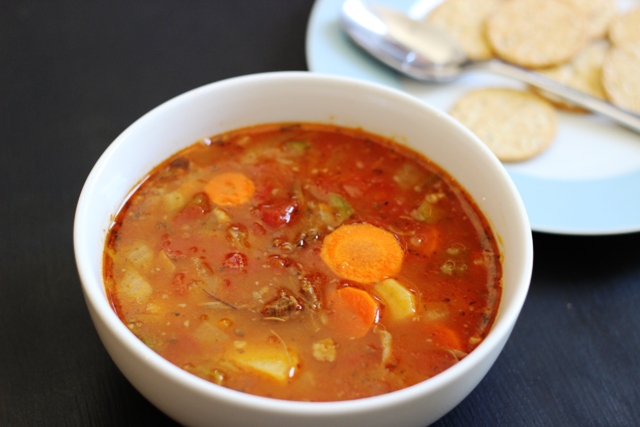 If you've got a big pot, a little oil, some onion, some veg, and some broth, you can make soup. Soup making is pretty forgiving, provided the ingredients are fresh and wholesome. This recipe for Stone Soup is a great way to use up good leftovers.
This Broccoli and Cauliflower soup holds a special place in my heart. My Aunt Sandy made a version of this for us on one of our trips to the MidWest. It's so comforting and a great way to sneak in some veggies that your kids might normally protest.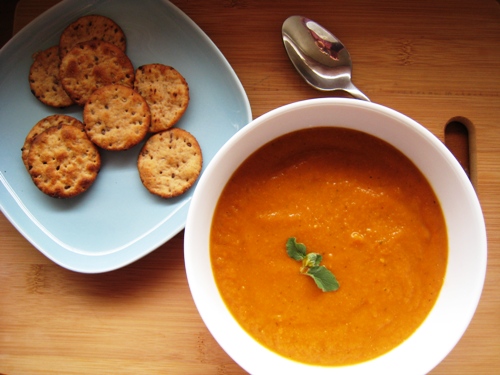 If you like pureed soups, this roasted vegetable soup is a winner. An immersion blender is a great tool to have for recipes like this — just blend it up right in the pot.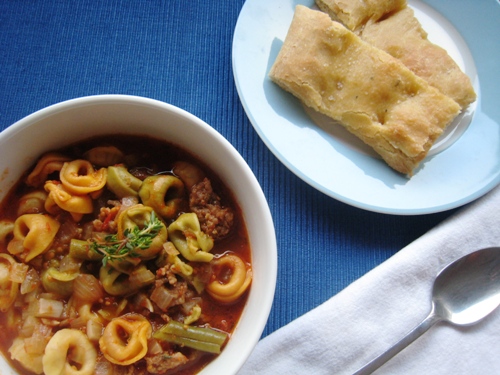 Tortellini + vegetables = one fantastic soup! This is a tasty and hearty soup, perfect for the cold nights.
Slow Cooker-Friendly Soups and Stews:
This crockpot chili bean soup is easy to prep. It's also budget-friendly as it calls for minimal meat and has some potatoes to help it stretch a little farther.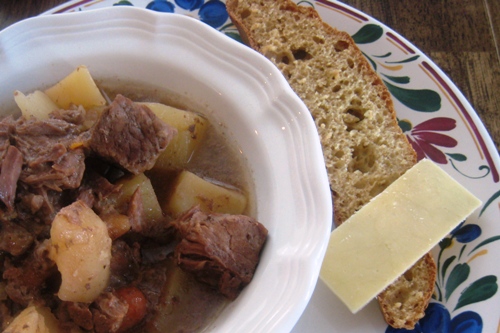 Our Irish Stew is pretty simple, containing few ingredients and cooking in the crockpot. I leave the baby carrots whole and chop the potatoes rather large, but you can chop them how you like them.
What's your favorite soup?