6 Small Ways to Save Money
We are a participant in the Amazon Services LLC Associates Program, an affiliate advertising program designed to provide a means for us to earn fees by linking to Amazon.com and affiliated sites. We participate in other affiliate programs as well. For more details, please see our disclosure policy.
Saving money is not a lost art. There are small things that you can do to save money without stressing yourself out.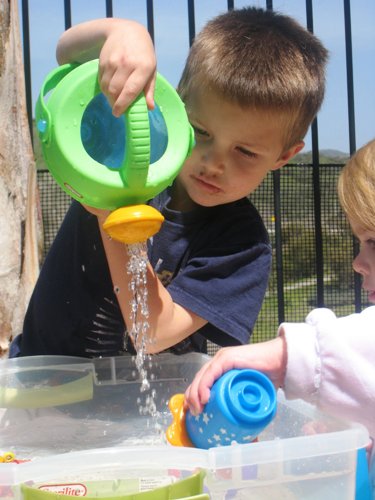 Money is like water sometimes. It can slip right through your fingers. And if you're not careful, it spills out the sides of the container and is wasted. This week I propose six small ways to save money. While they probably won't send your kid to college, they will add up. And many drops do fill a bucket.
1. Borrow or sell your books.
Book junkie that I am, I realized not too far into my adult life that there just wasn't space to store all the books that I bought. And many that I grabbed on a whim really weren't worth the cash I spent. Every year I chip away at the bookshelves a little more, keeping only the books that we really and truly love and find useful.
The rest? I sell and make a few bucks.
And when we want a new one, I usually check out books from the library instead of, or before buying them.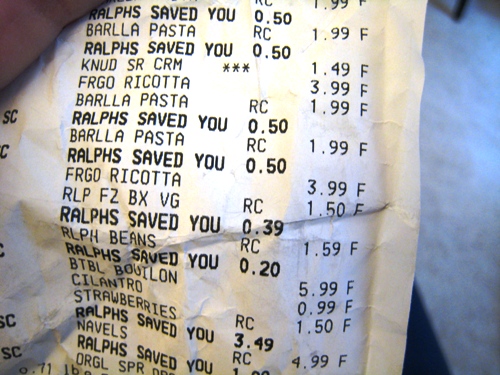 2. Examine your receipt before you leave the store.
How many times have you noticed an overcharge after you leave the store? It's happened to me way too often. I know it's always better to check my receipt before I leave. It's still a pain to get the money back from the cashier or customer service, but it is, after all, my money. And better to get the mistake rectified before I leave than to make a second trip.
3. Turn down the heat.
Winter heating bills can really drain your bank account. But, adjusting your furnace settings can save you money. Dress in layers so that you don't need to turn up the heat as high or as often. Turn the thermostat down when you go to bed or leave the house for an extended period of time. Check with your utility company to see what other tips they have for energy conservation.

4. Audit your phone bill.
There may be extra services that you don't need or want that could shave a few dollars from the bill each month. I called our phone company late last year and found out that there was a $6 charge for an "active living" package that we had never made use of. Since I didn't need to use it, I could recoup another $72/year by canceling that service.
5. Drink water.
Water is often free or cheap. Instead of ordering drinks when dining out, ask for water. Offer water more often at home as well. We live in a land where clean water is a blessing, so let's enjoy it. Save the money you might have spent on pop, juice, or other beverages for other things.
6. Eat at home.
I love to eat out. I really do. And we've got it down to a science now. We can take the 8 of us out to eat or bring takeout home from between $10 and $30, depending on where we go. And while that is really inexpensive restaurant fare for 8 people, it's still a significantly higher expense than cooking and eating at home.
While it takes some work and advance planning, eating at home can be just as tasty (if not moreso!) and save us money a the same time.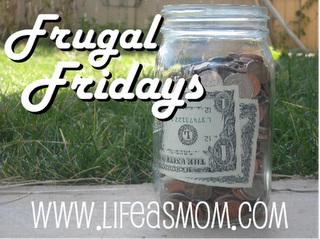 How do YOU save money?