6 Tactics for Family Fitness
We are a participant in the Amazon Services LLC Associates Program, an affiliate advertising program designed to provide a means for us to earn fees by linking to Amazon.com and affiliated sites. We participate in other affiliate programs as well. For more details, please see our disclosure policy.
Family fitness may be one of the most valuable activities you can add to your family life. Guest writer Sarah Clachar shares tips to making it a regular part of your family's day: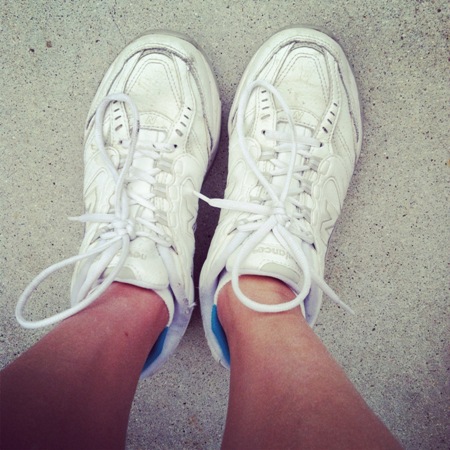 Family fitness benefits go well beyond a trimmer body. Its strong glue has helped hold our family together. And it's shepherded us through some challenging times. As I watch my kids grow up to be healthy in body and mind and soul, I know I can thank our family activity for this.
But while in the long run it can make family life easier and more rewarding, it isn't always easy to get going. So here are a few key tactics to employ to make it happen:
1. Start small.
When you start small, you need less will power to make things happen.
It's easier to build on accomplishments than frustration and failures.
So don't get too ambitious at first. Start off by doing family fitness activities in 15-minute bursts. Before dinner, sneak in a quick soccer scrimmage out back. Or if space is tight or the weather's bad, put on some music and dance.
Ease your family into the habit of getting active together. And then build up.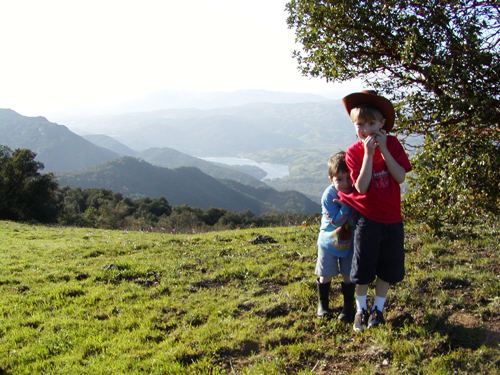 2. Make it consistent and routine
Certainly my kids have moaned and groaned on occasion when we announce we're going on a hike or biking a little farther than usual. But their protests are feeble and shortlived when they occur. Family activity has been a part of their life since they were in utero.
Since deep in their hearts they know the activity is inevitable, they don't really put the effort into arguing against it.
Nike's famous adage, "Just Do It" comes from understanding that we're more likely to bow out of exercise if we keep revisiting the decision to do something. Making fitness work depends in large part on getting yourself (and your family) used to doing it no matter what.
Just do it. Make it routine.
Again, keeping it simple and small at first helps.
3. Be authoritarian
Much of our family activity is laced with laughter and fun.
But fun is overrated when it comes to parenting and fitness. Often enough it's not going to be fun. At least at first. Or maybe part way down the road. Be prepared for complaints and opposition. Be prepared to put your foot down. Make sure you and your spouse are on the same page so it can be a united front.
You're going to have to be prepared to provide the momentum on more than one occasion.
4. Let your kids push you around
And just to contradict myself, do the opposite. I often joke that my kids are my best personal trainers. Once you open the door to family fitness activities that your kids enjoy, be prepared to yield to their demands to do them.
For example, plenty of times I didn't want to go play tag or badminton outside before dinner. But my kids were insistent. And fortunately for me and my waistline, I conceded.
Similarly, if your kids get wind of an activity they'd like to try – go with it if budget and time allow. Listen to their interests and try to build your activities around them.
And here's a hint: Kids love telling us what to do. And they also love seeing their parents learning alongside them. A new experience like rockclimbing or Zumba can give them the thrill of becoming the resident expert. My son loves coaching me when we hit a tough mountain biking pass that he's mastered, "Come on, Mom, you can do it".
(Good thing I can still beat him in arm wrestling!)
5. Specialize
If you can hone a few activities down into things you can do almost without thinking, it makes it so much easier to fit them in.
Once we got our biking routine down, it was easy to hit the road at a moment's notice.
Create a core set of activities that you know how to do, have all the equipment you need, the information you need and easy access to the place to do it. Then build your family fitness routine around these.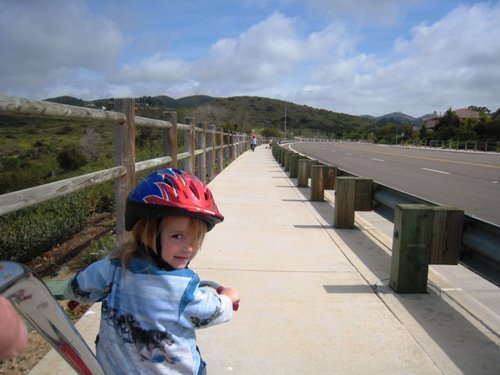 6. Diversify
Once you got a few specialties going, branch out. The key to keeping kids (and you) engaged with fitness is to keep it interesting! Make sure when you try new activities out, you look for both big and small adventures. Like snowboarding and alternatively, jump rope.
This way you've got activities that you can build a family vacation around or simply squeeze in to the morning routine.
–Since their kids were in the womb, Sarah (a professional health writer/educator) and her husband (a personal trainer) have been making fitness part of their family life. When they're not writing, biking or practicing kickboxing, they're working on their small farm with their two children, ages 13 and 16. Sign up for their 7-day FREE ecourse at Fit Family Together.