6 Tips for Better Pics
We are a participant in the Amazon Services LLC Associates Program, an affiliate advertising program designed to provide a means for us to earn fees by linking to Amazon.com and affiliated sites. We participate in other affiliate programs as well. For more details, please see our disclosure policy.
Grab the Ultimate Photography Bundle this week only for photography instruction and tips from the professionals.
The following is a guest post from Alex Maldonado: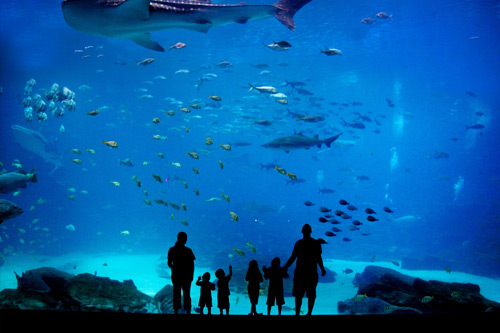 Having a house full of kids has its ups and downs. Some of the downs include the hours of 12-3AM. Some of the ups include impromptu dance parties and tons "kodak moments".
Being a full-time dad means it's easy for me to "capture" these moments. Being a full-time photographer means it's hard for me to appreciate them without making them technically perfect. When I first started it seemed like the harder I tried, the worse the picture came out.
I'm pretty sure my 8 year old still has mental scars from me yelling "SMILE!!! HEY, LOOK HERE!!!
Little by little I've been able to find a balance in how to photograph my kids so I thought it would be fun to share a few tips with you. But before we start though, let's bust one myth. You absolutely do not need a $5,000 camera to take "good" pictures of your kids. In fact, (almost) every photo below was taken with my iPhone.

1. Don't Make Them Look At The Camera
So much of what makes kids adorable is their ability to get lost in a moment. Then we come along with our big giant camera and force them to look at us. It's no wonder they hate being photographed. Next time you are about to take a photo, stop and think if having your child's face pointed directly to the camera is really necessary.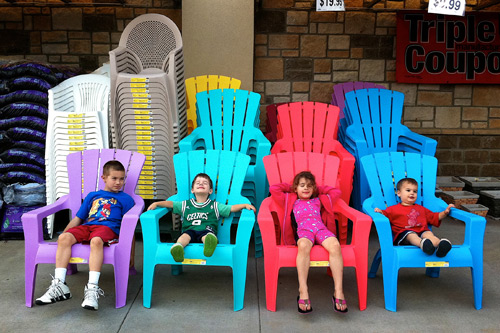 2. Moments Are Everywhere
One day as we were walking into our grocery store, I spotted some lawn chairs. It took about a minute to stop and snap this shot. We spend so much time as parents moving these kids around: we often miss the photos along the way.
3. Get On Their Level
Wanna know how your kids sees the world? Get down on your knees. It's amazing how different everything looks four feet lower.
I walked in and saw that my son had fallen asleep with an iPod touch. (Don't judge.) Rather than just snap one as I walked past, I took the time, bent down, and got real close. Getting on their level is an easy way to make a photo interesting.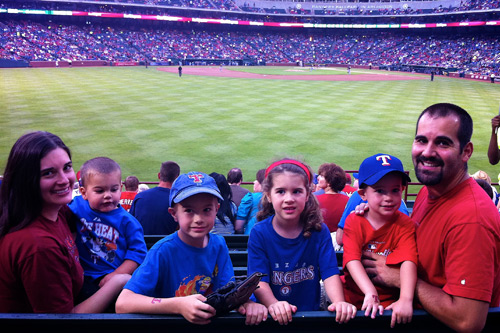 4. Strangers Are Your Friends
The tricky part about being a "photographer" is that I'm always on camera duty. Over the years I have learned to take turns and let my wife shoot more.
But, even beyond that, I have learned to ask others to shoot for us. Anytime we go on a big outing, I ask another dad if they want to trade shots. Again, I don't care that all the kids are not smiling and looking at the camera. I just love having a shot with all of us in it.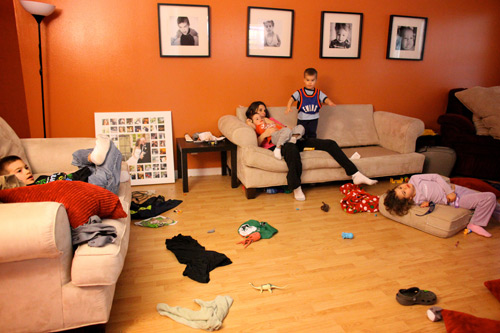 5. Your Photos Are Allowed To Be Messy
Sometime last month I walked into our living room and found this scene. I laughed out loud and then ran to grab my camera. (I cheated and used my "big" camera on this one.)
The moment was just perfect. Kids everywhere, couch in shambles, dinosaurs on the floor. This is real life. This mess is as much a part of our life as anything.
Regular everyday moments are some of the ones that we often forget to capture.
6. Back It All Up
It's easier now than ever before to take thousands of photos of your kids. I should know, our photo library has 77,636 as of today. The scary part, though, is that it's easier than ever to lose all of those photos. Hard drives crash, computers go bad, and phones get lost.
Please have a back up of your photos.
The best way to do this is to get an external hard drive. They are like 50 bucks and super easy to use. You basically just plug them into your computer and then copy all your photos to it. Once you have done that take it to your friend's house and leave it there. If your computer gets stolen or something happens to your house, like a fire or flood, it will be a huge relief knowing you have a disk with everything somewhere else.
That's it for now. Now stop reading and go take more pictures!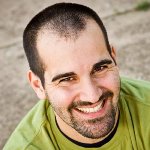 — AlexM is a Texas-based wedding photographer. He specializes in buying lots of expensive gear for his "clients" and then using it at home to take better photos of his kids. Visit his website or shoot the breeze with him on twitter. 
Grab the Ultimate Photography Bundle this week only for photography instruction and tips from the professionals.