6 Top Salads for Summertime (Ultimate Recipe Swap)
We are a participant in the Amazon Services LLC Associates Program, an affiliate advertising program designed to provide a means for us to earn fees by linking to Amazon.com and affiliated sites. We participate in other affiliate programs as well. For more details, please see our disclosure policy.

I am a salad girl. I'd much rather eat a good salad than almost anything else. Yeah, I'm weird like that. Here are six of my top salads for summer.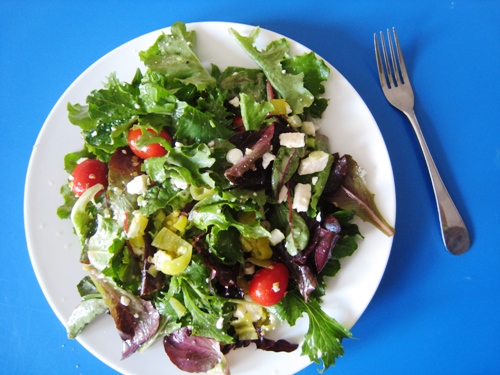 Tossed Salad with Peperoncinis and Feta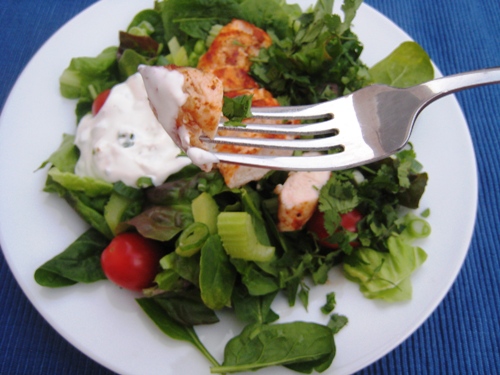 Cilantro Couscous Salad
Spring Greens with Pepitas and Cilantro Lime Dressing
Pesto and Feta Pasta Salad with Cranberries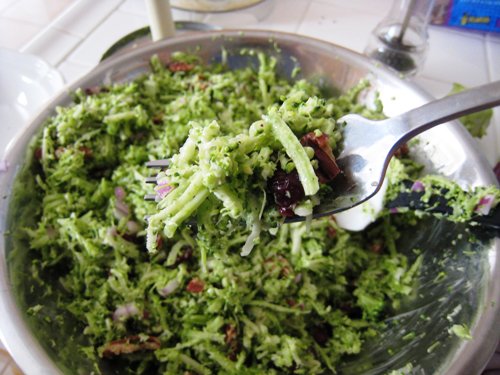 Broccoli Slaw with Pecans and Cranberries
What's YOUR favorite summer salad?
Link up your post or tell us about your salad in the comments.
Next week: Hot Nights, Cool Food