7 Shortcuts That'll Take You From Stress to Smiles At Home
We are a participant in the Amazon Services LLC Associates Program, an affiliate advertising program designed to provide a means for us to earn fees by linking to Amazon.com and affiliated sites. We participate in other affiliate programs as well. For more details, please see our disclosure policy.
For most of our daily routine, we know what to do. We just need to be motivated or encouraged to do it. This post from Elizabeth gives you that shot in the arm to relieve stress and tackle the day with a smile.

Your heart holds more love than you ever imagined.
Your to-do list grows by the second.
Your purse carries wipes, lipstick, toys, and…wait…what is that at the bottom of your purse?
Motherhood's a blessing, but it's also overwhelming, intimidating, and exhausting. Here are 7 shortcuts to make life at home with your family rich and rewarding for everyone – even when things get crazy.
1. Be Realistic
A half-finished to-do list discourages us all. We get annoyed that our ideal day on paper isn't matching up to our reality. Before you tackle tomorrow, take a breath and think, "How long will it really take everyone to get out the door, make dinner, and get baths before bedtime?"
Being realistic will dramatically change your tone when you talk with your kids. You'll breathe easier, and feel happier. Everyone wins.
2. Treat Yourself
As a mom, you put everyone's needs before your own. But sometimes, you need a break. Every now and then, treat yourself. An hour with a good book? A cup of coffee at your favorite café? A night on the town? Go on! You deserve it. It's a small way to put a pep in your step for the rest of the week.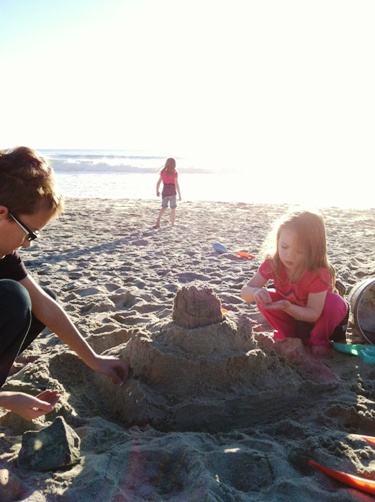 3. Explain Yourself
The moments between you and your child are priceless. But having to constantly remind them to do things can really strain your relationship. When you say, "Get ready for your piano lesson tomorrow," do they know exactly what "getting ready" means?
What seems like a simple request to you might not always be clear to them. Go through, step by step, how to do a chore or task so they know what's expected of them and how to succeed.
4. Clear Out The Clutter
Clean space, clear mind. Give yourself permission to throw out what you don't need, want, or use anymore. If a big sweep intimidates you, start with a small space like a drawer or corner of the room that's collected clutter. Go through a few items one by one and decide if you should toss it, give it away, or reuse it.
You'd be surprised how empowering this can feel!
5. Just Say No
It happens to all of us: feeling frozen by a jumble of overwhelming responsibilities. It's easy to let the pressure to "do it all" guilt you into saying yes to everyone. But when you can say no, you leave room to say yes to an activity or event that's even better.
Let your calendar reflect what's truly important to you and your family. Try sprinkling in a few "want-to's" between all your daily "have-to's."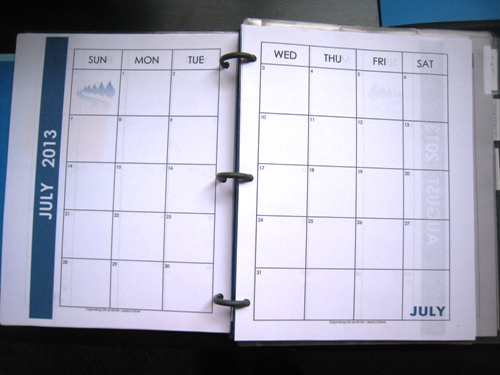 6. Work Your System
Swear by your daily planner? Can't make it without your iCal? Live by the post-it? Get a system in place that's personalized for your life and work it your way.
Each season of our lives looks a little different so don't feel guilty changing up a "get it done" system that's not working for you anymore. Yours doesn't have to look like everyone else's.
7. Get a Mom Who Gets You
She knows you better than you know yourself. She's seen you in the best of times…and the worst. Every mom needs a mom who gets her: someone who understands the ups and downs you're going through. Don't forget to rely on her when you need to. It's much easier to be there for your child when someone's there for you.
What shortcuts do you use to keep your family running smoothly?
Elizabeth Kane is a music teacher who loves helping parents make their children unstoppable through the power of a great music education. Right now, she's offering a free guide for parents that shows you what to look for in a music teacher, why kids really hate practicing, and what you can do to lock in success – no "tiger mom" tactics required. Click here to get it.