7 Steps to Better Finances
We are a participant in the Amazon Services LLC Associates Program, an affiliate advertising program designed to provide a means for us to earn fees by linking to Amazon.com and affiliated sites. We participate in other affiliate programs as well. For more details, please see our disclosure policy.
Some food for thought….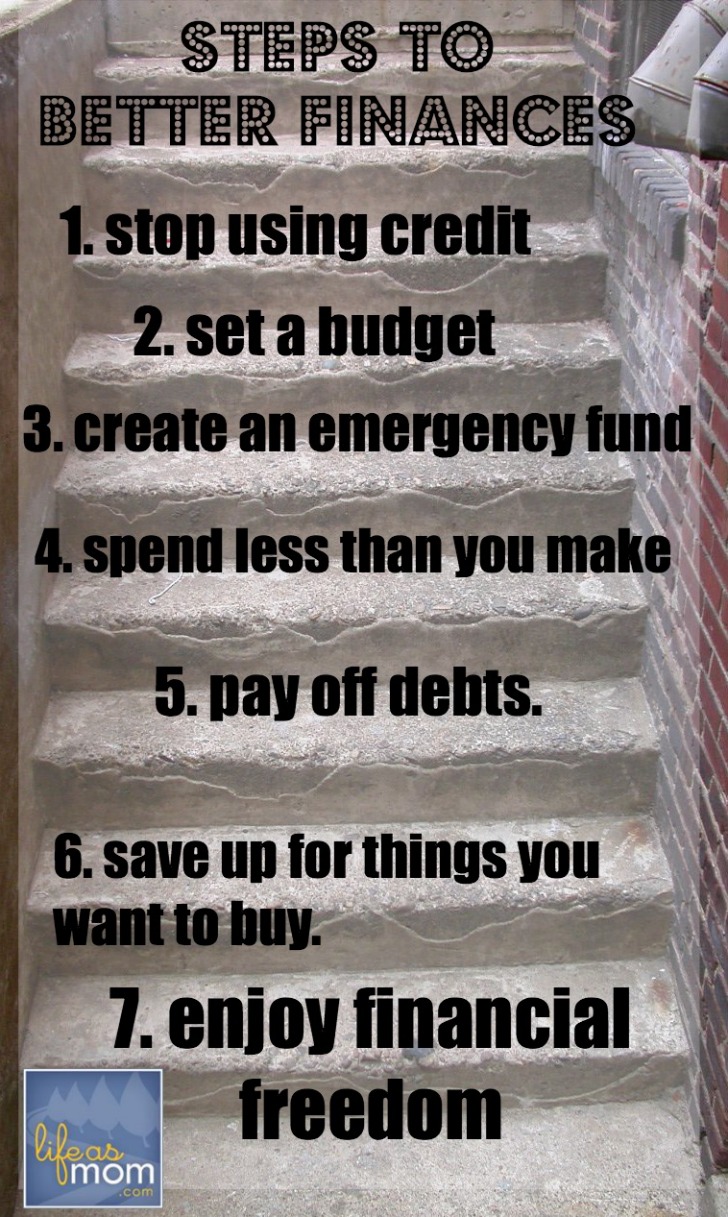 I know that you will feel better about your life and your spending if you've got your finances under control.
This post is part of a 7-part series to help you get your finances in order. Check out past posts here:
This is Frugal Friday. In an effort to make these weekly financial discussions more interactive, I'm no longer posting a link-up. Feel free to leave a link in the comments. But better yet, chat with us on today's topic.
Tell us how you'd like to improve your finances.
Original image credit: Niksin used with permission via this license, text has been added. Changes to the photo are not endorsed by the photographer.