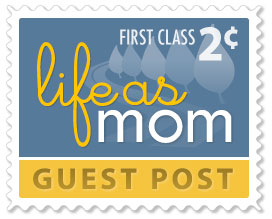 A guest post from Kate Snyder:
I'm a recent convert to the wonders of freezer cooking. In the months before my second kid was born, I did some "over-cooking" – making a double recipe and stowing the extra in the freezer. Being able to eat out of the freezer in the first weeks (months!) of adjusting to having two littles in the house convinced me that freezer coking was the way to go. But it was only recently that I attempted a full-on Day of Cooking. I spent eight frenzied hours in the kitchen, made and froze nearly two dozen meals, and learned a few things along the way.
Clean Out Your Freezer. Before I launched into food preparation mode, I took a few minutes to inventory what was already in my freezer, arrange the contents, and clear out anything that was past its prime. It was a bit of a shock to realize just how much random stuff had accumulated in there. Bags of forgotten homemade chicken broth. Partial containers of leftovers. Way more whole trout than anybody needs. It felt good to have a tidy freezer ready to greet the new arrivals!
Wear Comfortable Shoes. This can make or break any kitchen adventure for me. Several bouts of seriously sore feet have taught me that cooking and flip-flops just don't mix. And, pregnant or not, bare feet have no place in the kitchen. Now I strap on my most comfortable pair of sneakers and sit down whenever I can (like when chopping vegetables or shredding cooked meat).
Call in Reinforcements… I knew from the get-go that my to-do list was ambitious. My only hope of getting it all done was to enlist my mother's help. We've been cooking together my whole life and few things are as enjoyable as chatting with her while slicing, dicing, and pureeing. Plus, she's a dynamo with a garlic press.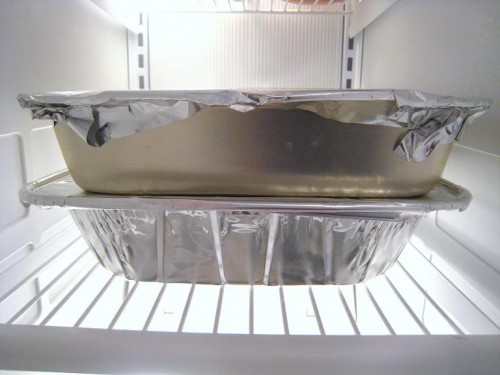 …but Banish Your Children (and the Dog). I work full time and decided to take a vacation day so I could devote myself fully to cooking. I packed the kids off to Day Care (and bribed the dog with a nice new chew toy) which enabled me to focus on meal preparation and not get distracted by nose-wiping, craft-projects, or nap time guerrilla warfare. Some mommas manage to freezer cook with their kiddos, but I wasn't quite up to that yet!
Use Your Appliances. I maximized the number of recipes I could make by using every appliance I've got. At one point, I had the crock pot, the oven, and all four stove burners going at once. And my food processor. I love my food processor. How did our ancestors dice onions or shred cheese without one?
Make a List and Check it Twice. I'm a list-maker so in addition to a massive grocery list, I also put together a detailed "order of operations" checklist. While the pasta sauce simmers, assemble the chicken marinades. While the muffins bake, shred the pulled pork. Etc. This helped ensure that I was using my time – and my appliances – most effectively. And checking things off a written list is just so satisfying.
Go Out to Dinner. There was no way on earth I was going to cook dinner at the end of that particular day. And somehow, immediately using up one of my newly frozen meals seemed counterproductive so we ordered Indian takeout. I think we earned it!
Kate Snyder lives in Pittsburgh with her husband, two children, and a slightly deranged Labrador. She blogs at Green Around the Edges, pondering life, parenthood, and hugging the occasional tree.
How do YOU plan for success in bulk cooking?

Curious about freezer cooking? Consider purchasing my cookbook, Not Your Mother's Make-Ahead and Freeze Cookbook from Amazon, Barnes and Noble, or your local bookstore. It's chock full with over 200 freezer-friendly recipes, planning pages, shopping lists, cooking plans, and basic and advanced how-to's to making freezer cooking work for any home, family, and lifestyle.