Planning a freezer cooking day? You can make it easier and more fun when you organize yourself and follow these easy tips.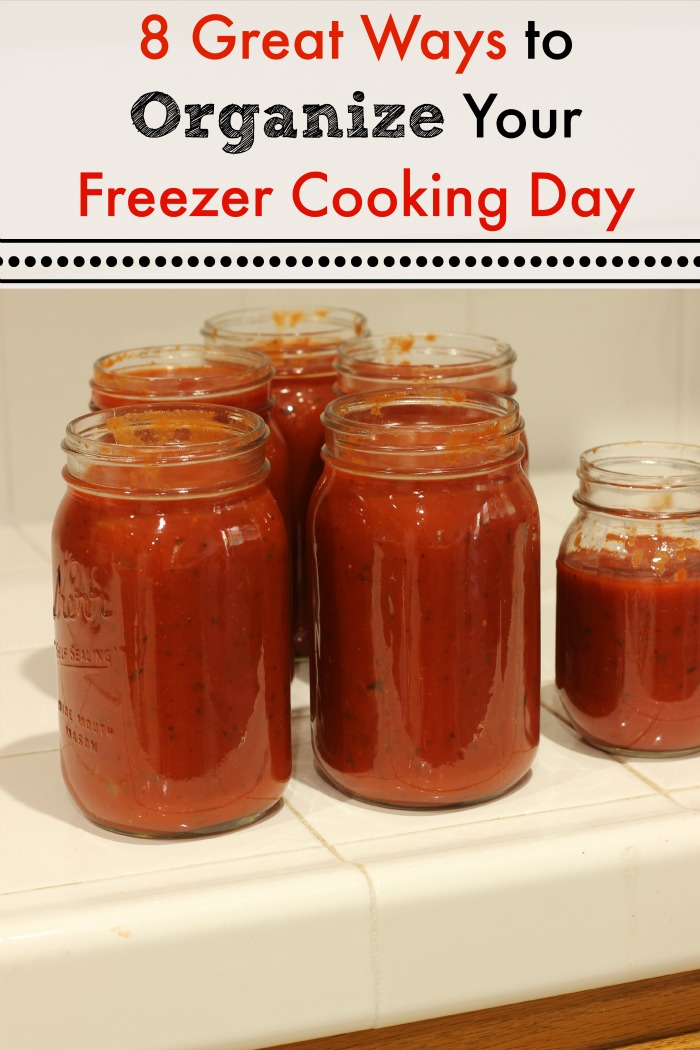 I've been freezer cooking for almost 20 years. (I started young.) Over time, I've learned that there are some things that can really set you up for success and make your freezer cooking day quick and easy. Not doing these things is not a fatal flaw, but your cooking session may be a little more harried. I'm all about making things easier.
8 Great Ways to Organize Your Freezer Cooking Day
This past week in preparation for a family dinner and a family brunch, I did a little freezer cooking. It always feels so good to get some cooking done in advance. I was reminded of how important it is to organize your freezer cooking day.
Here are some of my favorite ways to make it simpler:
1. Have a freezer cooking plan.
You can totally just start freezer cooking and make up your plan as you go along, but I find that having a plan is super helpful. (You can grab one of these free freezer meal plans here.)
A good plan is going to lay out all the steps, group together similar actions, and be set up in a way that is most economical of your time. No sense in back tracking when you don't have to!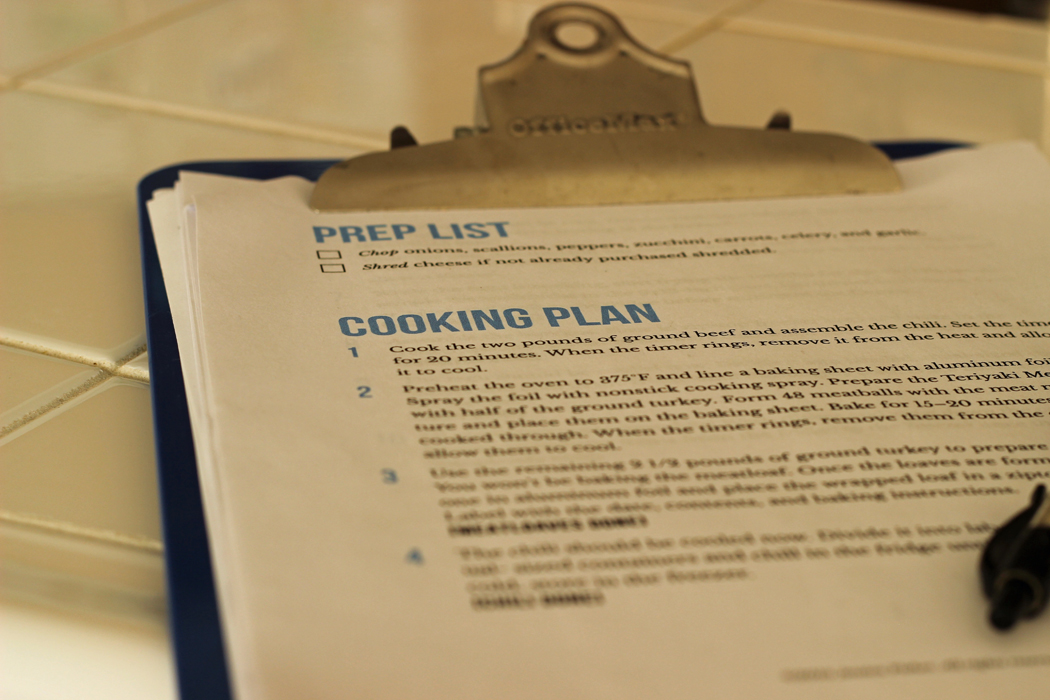 2. Double-check your groceries.
This past week when I was freezer cooking for company, I made two grocery stops: Walmart and Costco. Costco didn't have sour cream, but I mistakenly thought that the sour cream was for serving. No, it was a freezer cooking recipe. I didn't get sour cream during my big shopping and had to ask my husband to stop on his way home from work so I could finish the recipe.
Double check your groceries list to make sure you know what you have to have to complete your freezer cooking day.
3. Sharpen your knives.
I also forgot to have FishPapa sharpen my knives. I was feeling it while cutting the third onion. Not only was it more time-consuming, but I was also crying a river! The sharper your knife, the less you cry. Plus your freezer cooking prep work goes so much more smoothly.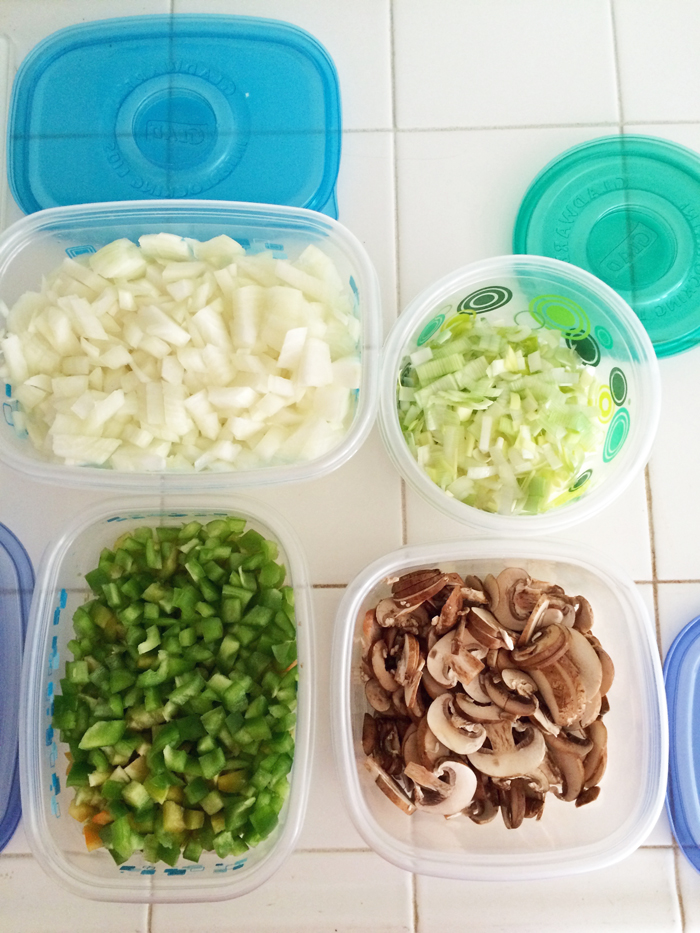 4. Do your prep work a day in advance.
My prep work for this week's freezer cooking included chopping vegetables, preparing white sauce and cream of celery soup for cooking, and making pie crust. I wished that I had done that hour's worth of work the night before. I like to hit the ground running, and having the prep work done in advance would have helped that tremendously.
5. Start with a clean kitchen.
I'm working on having a clean kitchen all the time. Having no dishwasher for a month showed me the value of washing as you go and making kids dry and put away right away. A clean kitchen makes cooking so much more fun in general, how much more so for a big day of freezer cooking!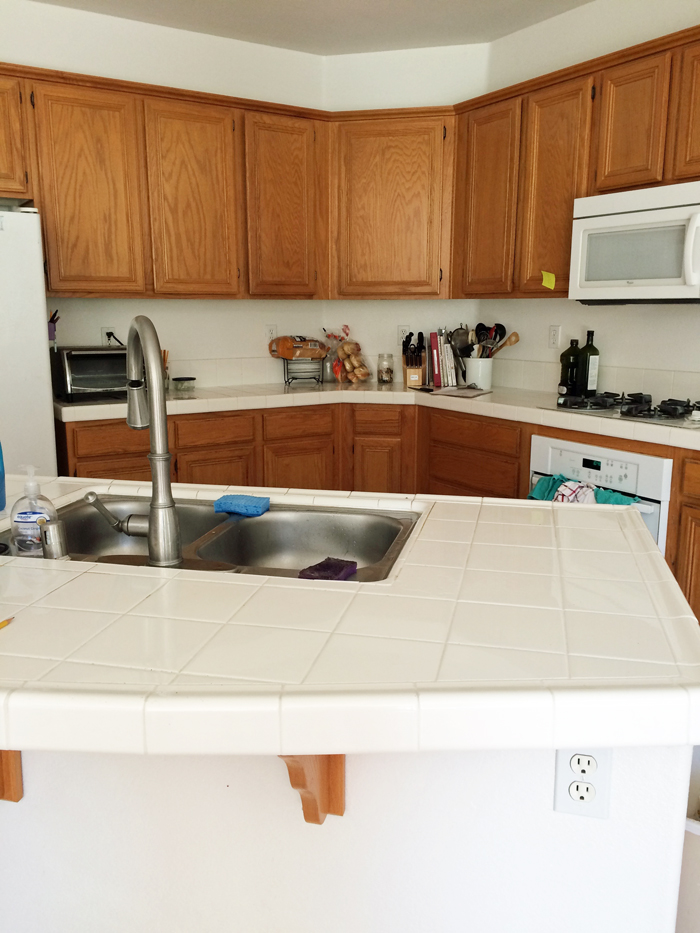 6. Chill things well.
It's a fancy dance to have a fridge full of foods to cook as well as those to chill prior to freezing. But, prechilling the food before you freeze it is super important. It helps reduce the risk of large ice crystals and freezer burn, protecting the integrity of your dish.
7. Wrap and label.
My favorite dishes for freezer cooking are those glass Pyrex dishes with plastic lids. They are airtight and easily reusable. Whatever you use, be sure to wrap your dish well and be sure to label it with the date, contents, and baking/reheating instructions. This makes service so easy! It also eliminates the risk of Mystery Meat in the freezer.
Tools I use for Freezer Cooking
8. Keep an inventory of what you have.
It's really helpful for meal planning if you keep an inventory of all the dishes you made on your freezer cooking day. You'll know what you have and can cross off items as you use them. Freezer cooking doesn't help you if you don't use what you cooked!
Got a strategy that helps YOU on freezer cooking day?
Let me know in the comments what works well for you!
Don't forget to check out the rest of the series: Organization for Normal People.