Want to make meal times easier this week? Check out these quick meal prep helps that will take you just an hour.
It's Sunday afternoon. I know that we have a busy week ahead. What can I do now to make the rest of the week easier? I can spend an hour in the kitchen.
Say what?
Yes, really. You'll be amazed at what an hour of meal prep in the kitchen can do for the rest of the week. Consider this list:
1. Clean out the fridge.
You have to know what you have before you plan meals or shop for the week. Spend ten minutes dumping the science projects, wiping down shelves and reorganizing what's in there. Start out the week with a clean fridge and you will be so much happier to cook! You'll save some money, too.
2. Boil some eggs.
In my fridge clean-out today I found three cartons of eggs. Those go fast around here. I'll need to buy more, but I might as well hardcook the eggs I have on hand. They make great snacks and lunches during the week. FishPapa takes a half dozen to leave in the fridge at work. From start to finish, the process takes about 15 minutes.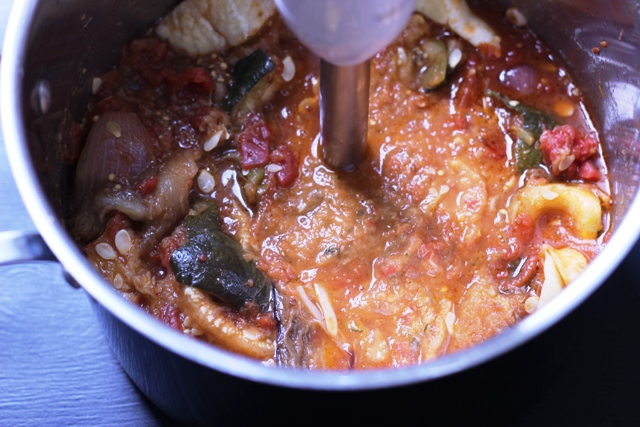 3. Simmer a pot of sauce.
We're big pasta and lasagne fans. Both are on my list of go-to budget-friendly suppers. I found a plethora of zucchini and squash in my fridge. Time to use them up! I'm making a big pot of sauce to use in meals and to freeze. I can get a pot of my go-to sauce going in about five or ten minutes. Adding roasted vegetable puree takes a little more time, but is totally worth it.
4. Make some salsa.
Homemade salsa truly can make a great meal. Beans and rice taste like something out of this world with homemade salsa — and it only takes about five or ten minutes. If you have garden tomatoes, make this recipe. If not, go this route for homemade salsa with canned tomatoes.
5. Cut, shred, or slice cheese.
My kids are definitely cheesivores. If I already have cheese sliced, cut into sticks, or shredded, meal prep goes much more quickly throughout the week. Cutting up a large block of cheese takes less than five minutes. Package it in an airtight container and you're good to go.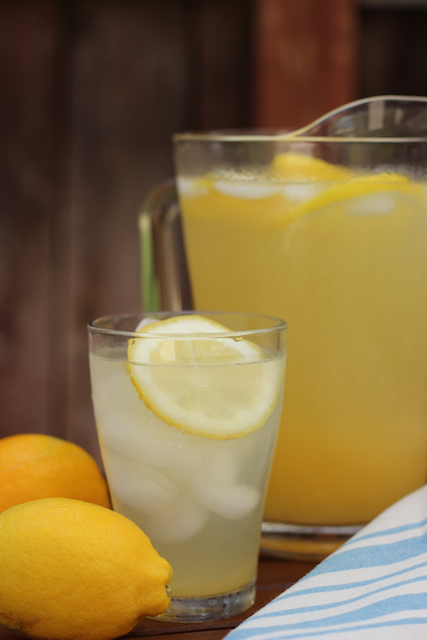 6. Make a pitcher of lemonade or iced tea.
It's so nice to have a cool drink waiting in the fridge. Often I do it only for a special occasion. But, if you do it at the beginning of the week, any day can be a special occasion. My guess is that it takes about five minutes to make homemade lemonade, sweet tea, or iced coffee.
7. Prep a veggie tray or salad bar.
We all want to eat more healthfully. I know few people who don't. It's a matter of making it easy to do. You'll do things that are easy. Spend twenty minutes washing and chopping vegetables for salads and for snacking. Store them in the fridge so that they're ready when you are. Bonus points for making hummus or homemade ranch dip.
8. Make some Mamabars.
If you've got ten minutes left in your hour, whip up some Mamabars. If you don't have the time, enlist an older child to do it. That's what I did. My 12yo and the food processor got a batch of these healthy snacks into the freezer lickety-split.
Now you are ready to take on the week, knowing that healthy and delicious, pre-prepped ingredients are just waiting for you in the fridge.
What will you do to prep ahead this week?