8 Ways to Get Out of Debt
As an Amazon Associate I earn from qualifying purchases. For more details, please see our disclosure policy.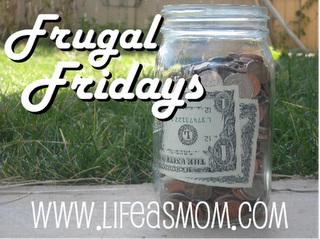 Almost two years ago, we paid off our last bit of consumer debt: car, truck, credit cards. It's amazing to me how different our life is today than it was when we first started tackling our debtor's ways back in 2007. Life is much more calm and peaceful.
It took us a year and a half. And it was really hard — for a really long time. Thanks be to God, we did it.
When it was all over and I'd wiped the sweat from my brow, I wrote a series, relating what we did to dig ourselves out of the hole. If you find yourself wanting to be free from unwanted bills, know that you are not alone. These ways worked for us, and they may just work for you.
Where Do You Start When You're in Debt?
When in Debt, Let Dave Help You
Take a Financial Snapshot and Dream a Big Dream
Getting Out of Debt by Increasing Your Income
Beating Debt with an Emergency Fund
Get That Snowball Rolling
What do YOU do to save money?
Share your favorite money-saving ideas today. Leave a link to a post that shares some frugal wisdom. (Please no giveaways or deals posts. Teach us how to fish!)