A new week is a fresh start and a chance to enjoy all the good in your life.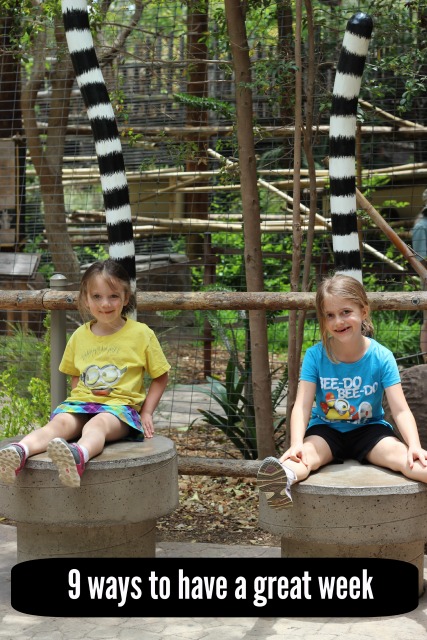 The new week is here. For some of us, it means summer vacations and a variety of different activities. For others, it's business as usual. Either way, it's good to have a great one. There are plenty of things that you can do to have a great week, particularly with and for your family.
Here are nine things that I can look back on that always seem to make the week better:
1. Plan your meals.
When I plan out meals, particularly every meal of the day, life is easier, tastier, and a lot more fun. Having a meal plan gives my kids some direction. And truth be told, we've had a few too many "fend-for-yourself" meals around here. I'm upping my meal planning game to make sure we eat well at home and don't spin our wheels getting meals on the table.
Check out these $70 or Less Weekly Meal Plans.
2. Grocery shop.
I typically enjoy grocery shopping, but these days, when we run out of milk or eggs every time around, it makes me count the days until FishBoy16 gets his license. Oy! But, having a supply of healthy, nutritious ingredients helps me pull of the plans I created in step #1.
3. Check the calendar.
It's one thing to have a calendar and a plan; it's another thing altogether to actually check it. Survey the week and see what you've got on the horizon. We've got two FishKid birthdays and a homeschool conference to go to. The week is filling quickly which means if I'm to pay bills or work on my Zone Defense assignment, I'm going to have to organize my time to get it done.
4. Plan a family night.
I have good intentions for our evening free time, but then when it's time to start a movie, we don't know what to watch. We're currently experiencing a family-friendly movie shortage. If I plan ahead, I can make sure our family nights actually happens, whether that be movie, smores fixings, or a great read aloud.
5. Reconnect with your spouse.
In our efforts to save money, we've held off on regular date nights. It takes a little more effort and concentration to have an at-home date night, but it can be just as sweet. Make the move to reconnect with your main squeeze this week. It's totally worth it.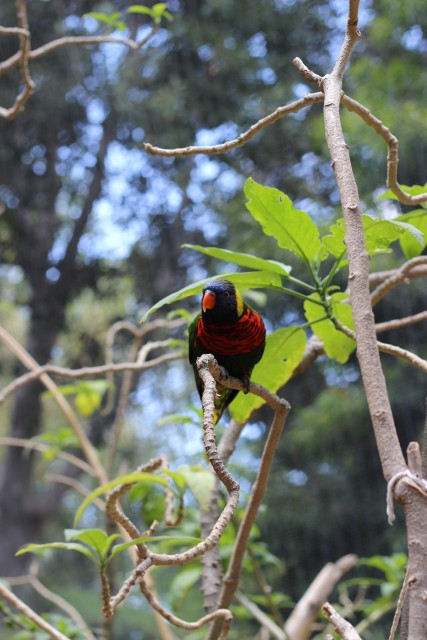 6. Get outside.
Fresh air is good for everyone. It can clear your head, relax you, and help you slow down. Find a way to get outside this week, either alone or with the fam.
7. Exercise.
I know I can be a broken record on this, can't I? I have never, ever, EVER been one for exercise. I guess that's why I keep repeating myself. I need the reminders. My body likes to keep moving. And so does yours. Even if it doesn't know it yet. Find a way to get fit and make working out work for you.
8. Read a good book.
I love to read, but if I don't plan for it, I relegate myself to meaningless Facebook updates and the backs of cereal boxes. Brainstorm some books you want to read this summer and get started. Last summer, I tracked mine in that "books" function of my Facebook page. It was fun at the end of the summer to see all that I had read over the 3 months.
Reading seems to add color and life to the week and keeps me from being too much alone with my thoughts where I start to worry about stuff instead of problem solving.
9. Connect with your kids.
Summer can be a time of everyone going hither and yon. It can make it hard to connect with each kid. I feel this particularly when we lessen our homeschool load. For me, to make sure I have authentic face time with each kid each day takes a little effort. It doesn't just happen when we all have things to do. I know it's been a good week when I'm tracking with my children and know (more or less) how each one is doing.